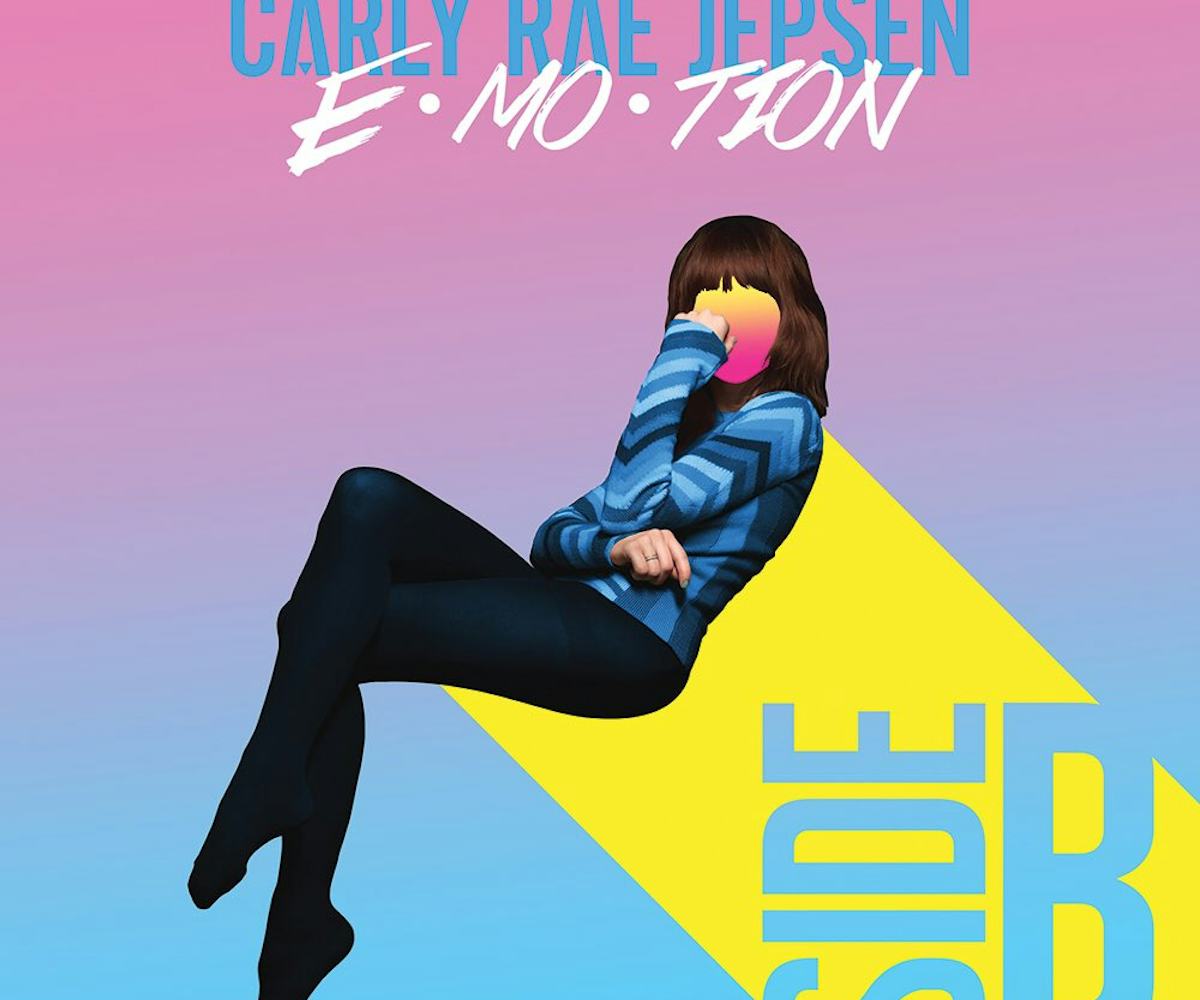 Carly Rae Jepsen's New Album 'Emotion Side B' Is More Pop Perfection
Carly Rae Jepsen has gone and gifted the world with Emotion Side B, a sequel of sorts to her terrific sophomore album, Emotion, which came out last year. That record, filled with stadium-sized hooks and spotless production, was probably one of the best pure pop records of the last decade, but for some reason failed to find a wider audience. (Critics rightfully adored it.) But that did not stop Jepsen from releasing this follow-up, which is filled with eight tracks that would feel right at home on Emotion.
With names like "First Time," "Cry," and "The One," these are unabashed, heart-swelling love songs, couched in the sparkling '80s-style production that has become Jepsen's trademark. The album, which is available on Apple Music and Spotify, almost didn't come together. In an Instagram post, Jepsen revealed she only thought to share these songs after seeing all the love from her fans while on tour. "Meeting many of you face to face, getting to share in one of the most joyful touring experiences of my life, all I wanted was to give back more of the feelings you gave me," she wrote.
Jepsen also promised that a new album is on the way.
Check out Emotion Side B below.