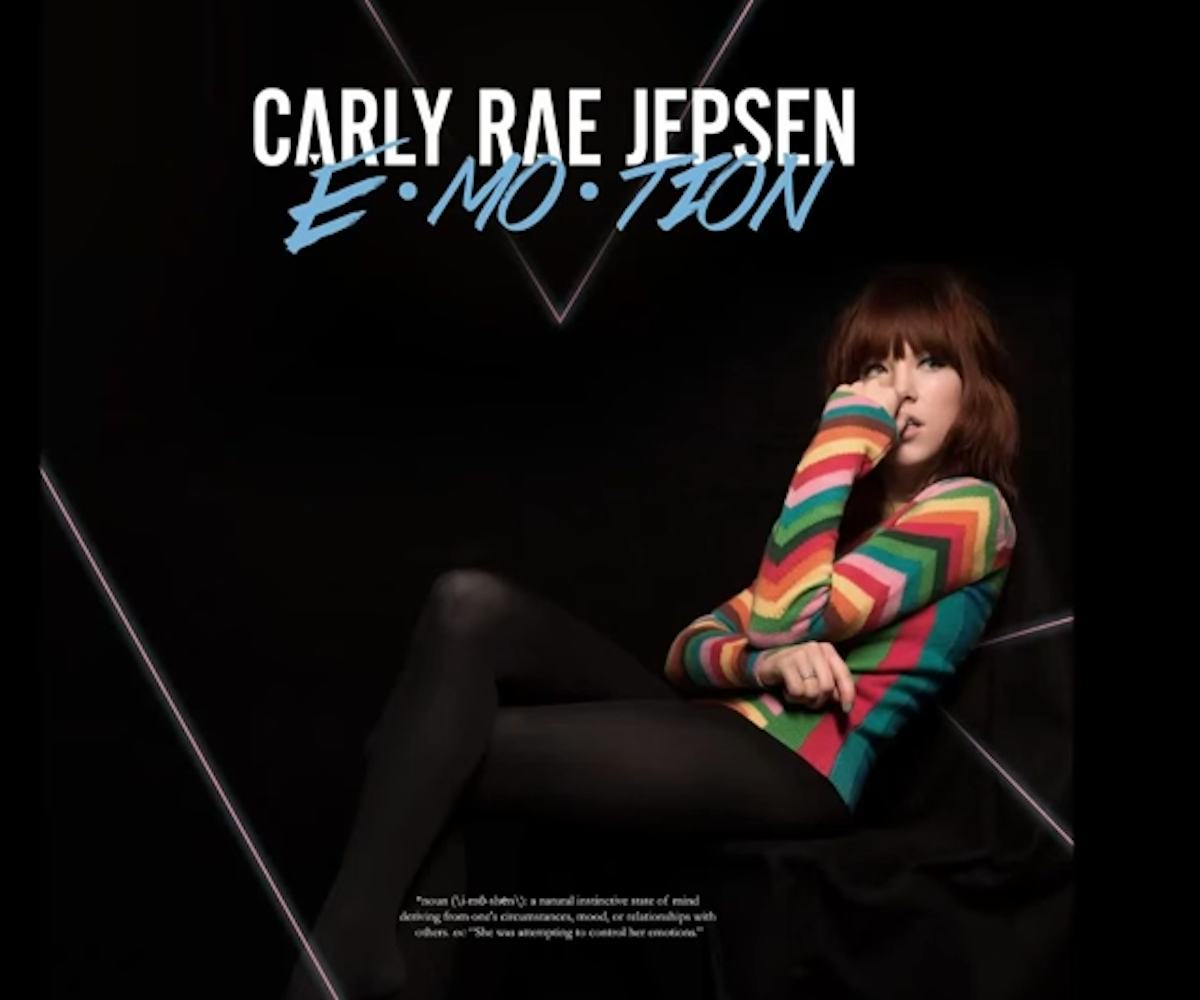 hear carly rae jepsen's addictive new song "emotion"
and see the tracklist for her new album
Someone must have told Carly Rae Jepsen that it's almost summer, because she just released a new track that is so obviously meant for a) convertibles, b) pool parties, and c) every other summer-related activity. "E•MO•TION" further cements Jepsen as the ascending queen of shimmering, '80s-inspired sounds—a pro at crafting songs about heartbreak and longing into bright pop confections. You can hear the song HERE.
"E•MO•TION"—which Jepsen has played live—is the title track off Jepsen's upcoming sophomore album, which after the releases of "I Really Like You" and "All That" is looking like it might catapult the singer's career to a new level. Ever since her blessing-and-a-curse breakout single "Call Me Maybe" took over the world in 2011, Jepsen has—at least in the eyes of the public—tried to recapture or even top its success. "I Really Like You" didn't quite reach those heights, but it proved Jepsen's stint on Broadway was just a detour from her true calling as a pop star, while "All That,"  a collaboration with Dev Hynes and producer Ariel Rechtshaid lent the Canadian singer some artistic cred.
Jepsen hasn't revealed a release date for "E•MO•TION," but she has hinted that it will be dropping very soon. She even tweeted out the tracklist, and the album will apparently be available for preorder on Japanese iTunes on June 24.