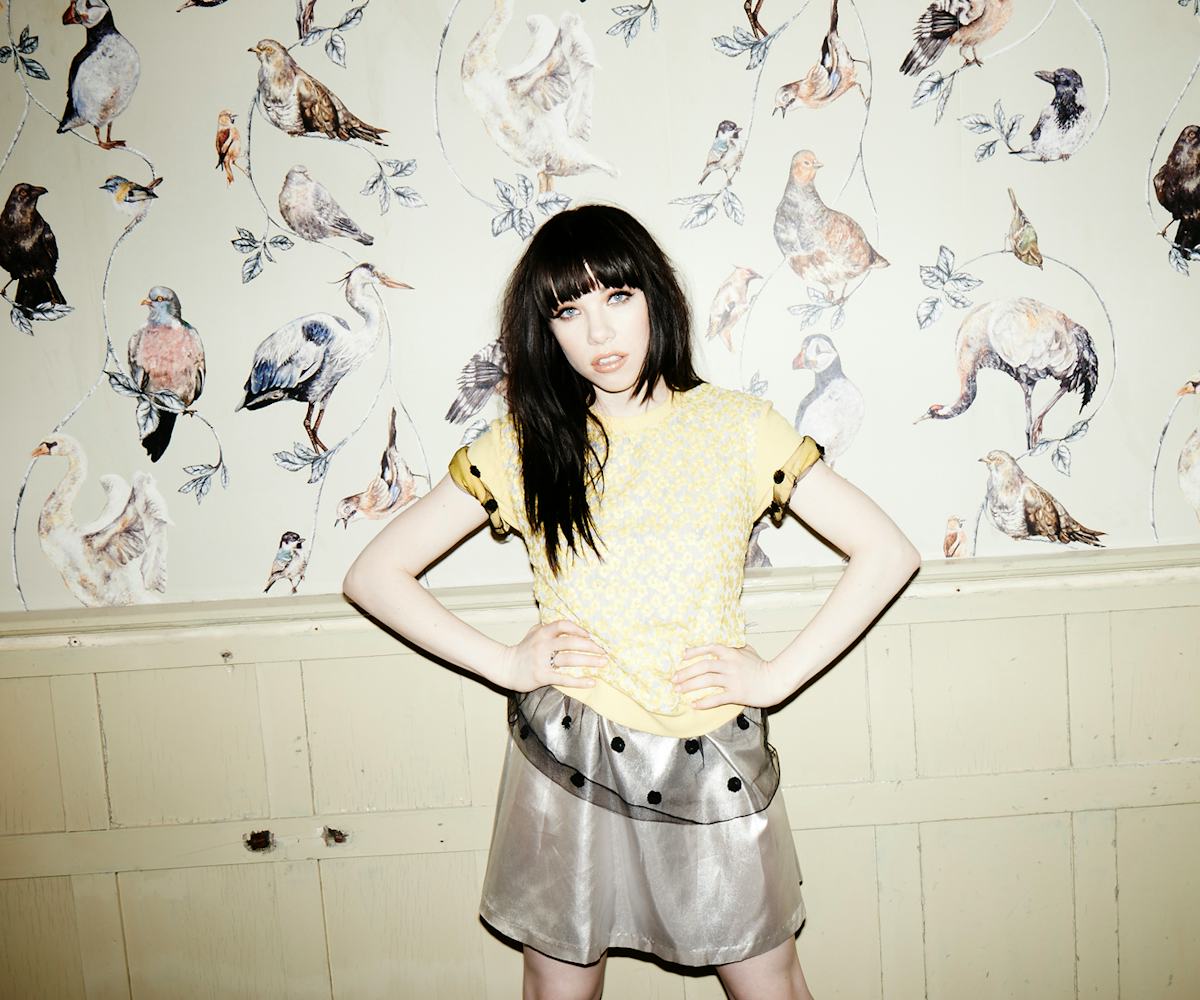 obsessed: carly rae jepsen
from the best sushi spots to—yes—the song she can't get out of her head (that's not "call me maybe").
Admit it: You're obsessed with "Call Me Maybe." Even if you won't fess up to it, you definitely know every line and have a favorite cover version. (Mine? The US Olympic Swim Team.)
But what is the singer, who's done everything from travel the country with Justin Timberlake to rep for the all-natural beauty brand Gud, currently loving? We sat down with the Canadian singer-songwriter in the midst of her big US tour--she's got dates throughout August, September, and October--to learn her favorite red lipstick, the sushi she can't go without, and yes, the song that's stuck in her head.
I love how kitsch-y she is. I'm pretty blown away by somebody that young that has discovered who she is in such a huge way, it's affecting everyone who hears it. 'Royals' is a killer tune and it has so much personality in one little song, it's pretty incredible. It's the best feel-good-while-you're-doing-makeup, chilling-with-your-girlfriends music to listen to.
Let's Pretend This Never Happaned by Jenny Lawson
It's hilarious. Everyone I've ever recommended it to, we've all laughed out loud reading it. I was on the plane embarrassing myself while laughing out loud!
Dark Chocolate-Covered Marzipan
I've always been addicted to dark chocolate Marzipan. There's a type of bar covered in gold and red that I can't remember what it's called, but it's incredible. It's my favorite.
Cooking to Billie Holiday
I'm obsessed with Billie Holiday for jazz, but it's my cooking music, pure and simple. My boyfriend always knows I'm cooking if Billie Holiday is on in the kitchen. Two songs of hers that I belt to are "Don't Explain" and "My Man," which is kind of weird because she's singing about her abusive boyfriend so my boyfriend always walks in and says, "People are gonna think that I hate you!"
Katsuya and Little Brother Sushi in L.A.
I'm obsessed with sushi--baked crab hand rolls and regular sashimi, that's my favorite. There are three spots I'll go to in L.A.: Katsuya's good and there's another one called Little Brother Sushi, but I'm saving my secret spot! Is that evil of me?
Gud Red Ruby Groovy Natural Body Lotion
I feel like I'm really picky with my moisturizers because usually if they're scented, I get really turned off, but it smells really fresh and makes me feel awake and ready-to-go.
Solange is more like my party music; I put it on at the beginning of a night out.
It's the perfect red. I used to have it always in my purse, but right now I think my purse is a Mary Poppins junk bag!
Everything Floral
I go through waves with fashion. A month ago I was into everything mod, and right now I'm into everything that looks a little hippy-ish and floral. I have weird icons that aren't current; I'll call [my stylist friends] and be like, "This month it's Patti Smith meets this," or, "Molly Ringwald circa Pretty in Pink meets Blossom."
Get all of Carly Rae Jepsen's tour dates here, and check out her photoshoot for Gud here!