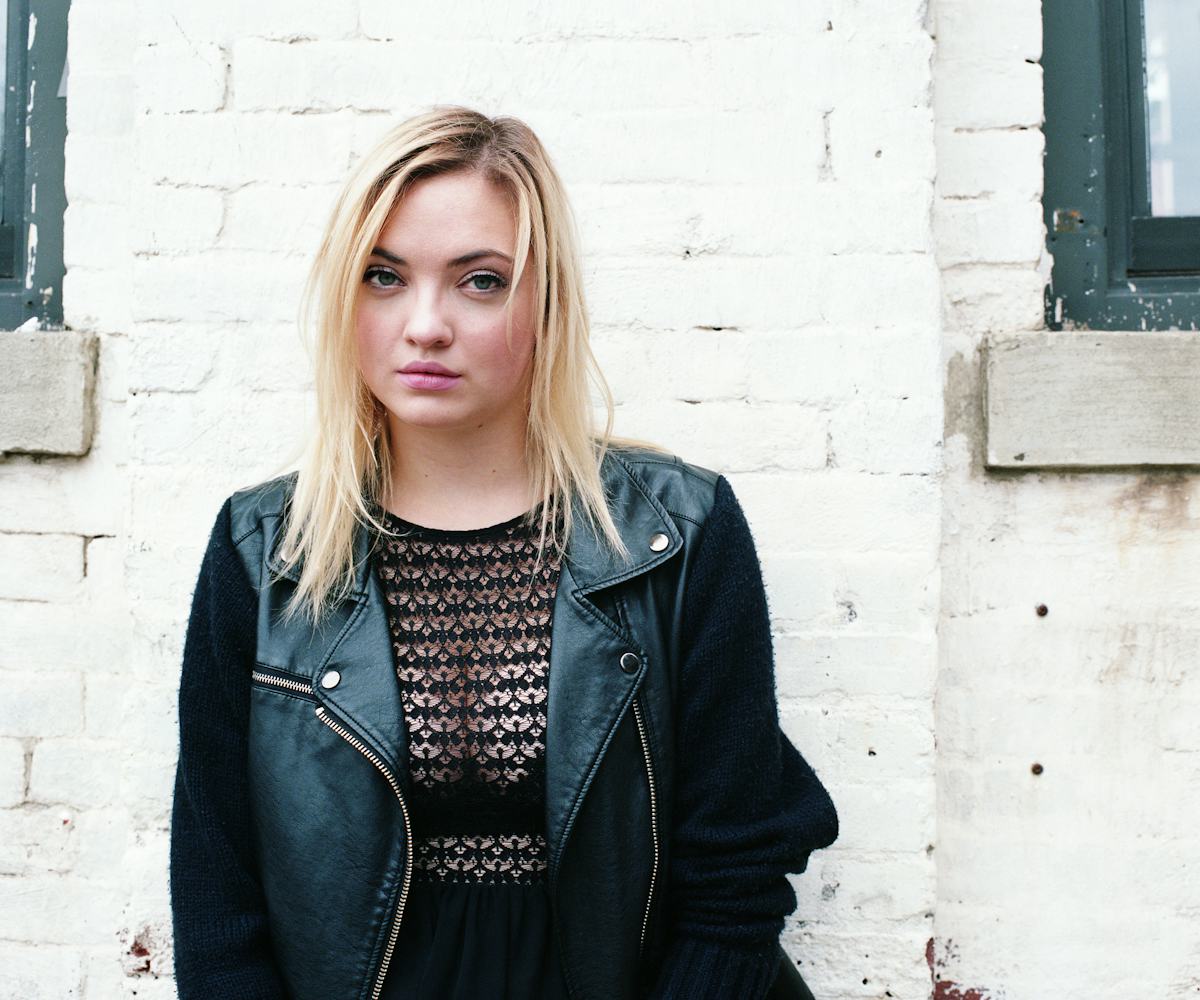 Photo by Daniel Rampulla
Carrie Lane's 'California Freaks' Is Summer Vibes Perfection
Carrie Lane opens her California Freaks EP proclaiming, "I've got a lot on my mind now, baby"—and with her latest releases' four tracks, which we're exclusively premiering below, she's here to tell you exactly what it is.
Whether she's scheming up a sexy summer fling ("Florida Keys"), losing herself to tropic-tinged ecstasy ("Drowning"), doting on a lover she can't live without ("If I Can't Be With You"), or finding herself stuck to a love gone wrong ("Think About It"), Lane draws from her own romances to seamlessly navigate trials of the heart with an ear tuned to irresistible pop hooks. It helps, too, that Lane's coyly soulful voice makes it go down easy, heartache and all.  
The singer-songwriter's dynamic musical chops paired with her classic Hollywood looks—did we mention she's a model recently seen in Target's national "Real Girls" campaign?—make Lane mandatory summer listening. Get into it below. 
When did you start making your own music? 
I grew up right outside of New York City. In that scene, growing up, Broadway is the natural progression of how you fall in love with music; I was a total musical theater nerd. I've seen hundreds of Broadway shows. I went to college at NYU where I wanted to step away from the whole musical theater thing and figure out what it is that I wanted to do. So I wasn't doing music at all at that point; I actually went to college for education to be a teacher, and then I quickly realized that creativity needed to be at the forefront of my life in some sort of way. I was sitting in a classroom, and I remember sending my parents a full email just saying that [school] is not something I can do right now. Within two or three weeks, I left college, put all my stuff in my car, and drove across the country. I just turned my whole life upside down.
The lead single for California Freaks is "Think About It." What's it all about? 
Sometimes I feel like when you're writing, you are avoiding the real thing that you want to write about. At that time, I was really super-twisted and torn up about someone who I was dating, who was a friend of mine who I was completely in love with. It turned out this guy was exactly like everybody else. They hurt me, and it totally ruined my foundation. I was writing all these songs about stupid things, and that's not actually what I wanted to talk about. I wanted to talk about how every time before I go to the studio, I'm, like, getting drunk and trying to avoid thinking about this guy. We wrote "Think About It" in one day, and it turned out to be one of my favorite songs from the EP. It's a tricky thing to put the downer out as the single because you want people to be inspired and to learn more about your music, but sometimes putting out a single that's about something hard is a good look. Sometimes the realist song is the song that's going to connect with people the most. 
This is your third EP. What sets California Freaks apart from previous projects you've done?
I feel like the sound itself has matured so much over the years. I released my first EP when I was still a teenager, and everything that I wrote about was much more surface-level. I was exploring my sound and my roots the more I wrote, but I really feel like pop has always been what I love and what's true to me, so I had to find a way to write pop music in a way that felt authentic and didn't feel cookie-cutter and all that stereotypical crap. 
Photo by Daniel Rampulla 
What makes a good pop song? 
A lot of people use the word "catchy," but, for me, I'm more into something that really resonates. People hear catchy things all the time, but what makes a true pop song that's going to last is something that somebody identifies with. If you're able to match those two things, then you can make a killer song.
Looking at this EP, each track is very sonically distinct from the one before it. Were you intentionally avoiding a box?
Yeah, absolutely. I want every song to live within itself and be its own entity, but, at the same time, still sound like me. It's important for me to say that I am able to capture all different sounds. Something that I [see in] a lot of young up-and-coming artists is that when someone asks them what their sound is, they name another artist. That artist already exists, you know? What are you doing that's different or that's making you not the next "this person"? 
Have you hit any roadblocks while avoiding that? 
So many. I think people want to mold you into who they think you have to be, to be successful. It's really important that you are able to have strong convictions about what it is that you want to do. There's going to be so many different people that are all going to have their opinion, and it's going to be coming at you from a million different ways. It's so important that you're able to stick to what you originally thought as your vision. It's also important to have an open mind and to heed that advice, but you're the artist at the end of the day. Your name is what's on it. You're going to be the one putting something out.