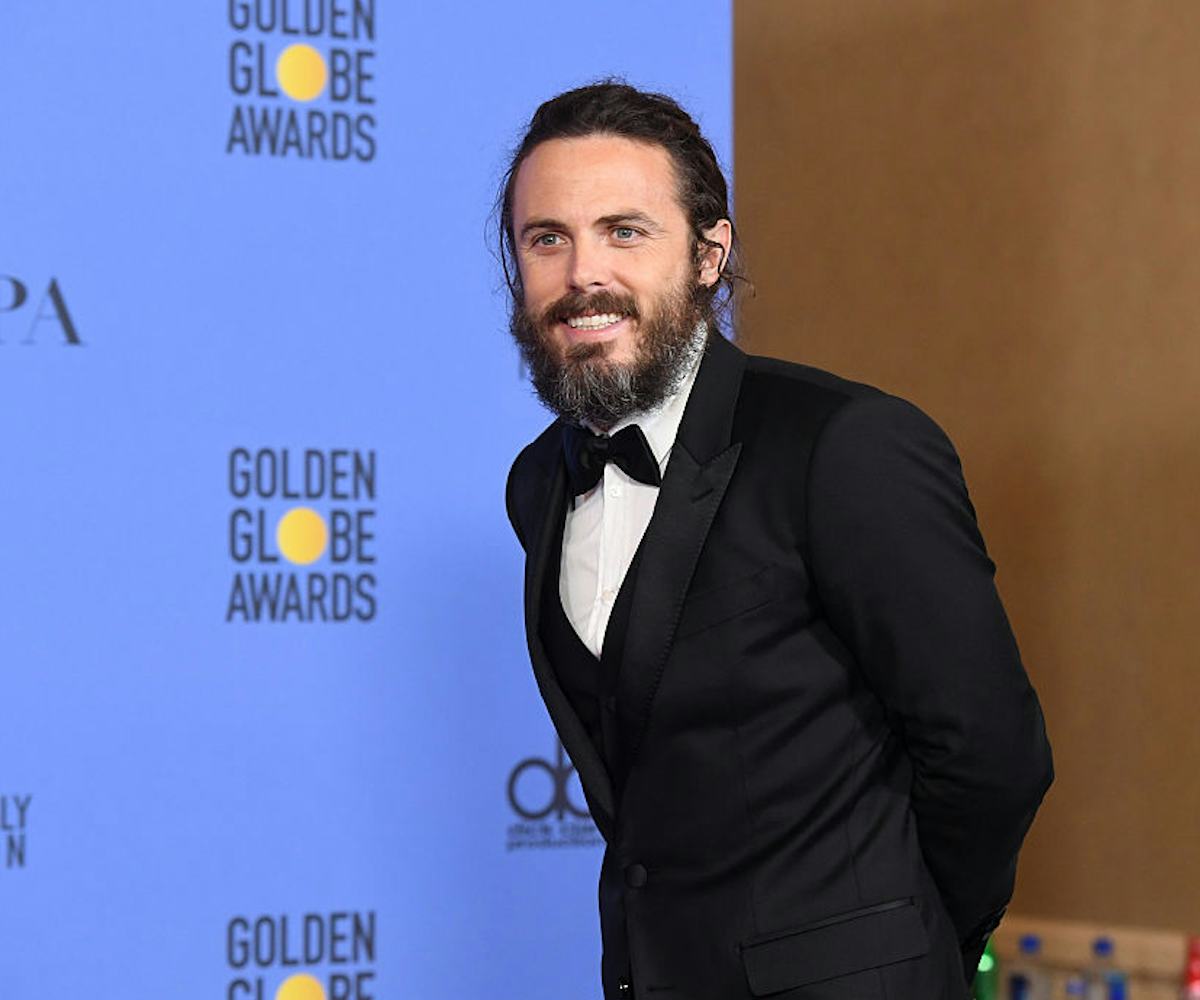 Photo by Kevin Winter/Getty Images
These Two Oscar Nominees Are Causing A Lot Of Controversy
The nominees for this year's Academy Awards were announced this morning, and, as is always the case, there was a lot of controversy surrounding who did—and didn't—get the nod. But while the kind of drama surrounding the fact that Annette Bening didn't get a nomination for her extraordinary work in 20th Century Women (we're outraged!) is to be expected and leads to lively debate, the problem that many people are having with two of the newly minted Oscar nominees is much more serious.
Following the announcement that both Casey Affleck (Manchester by the Sea) and Mel Gibson (Hacksaw Ridge) were set to be honored by the prestigious Academy, voices raged across social media addressing the problematic nature of these noms. For those unfamiliar with Affleck's and Gibson's histories, Affleck was accused of both verbal and physical sexual harassment by two women who worked for him on the 2010 film I'm Still Here; Affleck settled the case out of court. Gibson has had several notorious incidents mar his once golden image: Just over 10 years ago, following an arrest for DUI, he engaged in an anti-Semitic rant and called his arresting officer "sugar tits." Gibson was also caught on audiotape threatening the life of his girlfriend (and mother of one of his children). His despicable behavior was roundly reported to have made him the most toxic man in Hollywood.
Well, not anymore! Rather, Gibson and Affleck are now being feted among all the other stars of the silver screen, their past transgressions against women having been conveniently forgotten by the Academy's nominating committee. While some people, like actress Constance Wu, are speaking up about this state of affairs, in which predatory men are adulated rather than shunned, others are okay with ignoring these dirty pasts.
Of course, Hollywood has a grand tradition of forgiving men who have grievously mistreated women—as long as they're white (sorry, Nate Parker)—so perhaps we should have been prepared for this. And considering we now have a man in the White House who was caught on tape bragging about his history of sexual assault, it only confirms that this shouldn't have come as a great surprise, but it is still a great disappointment.