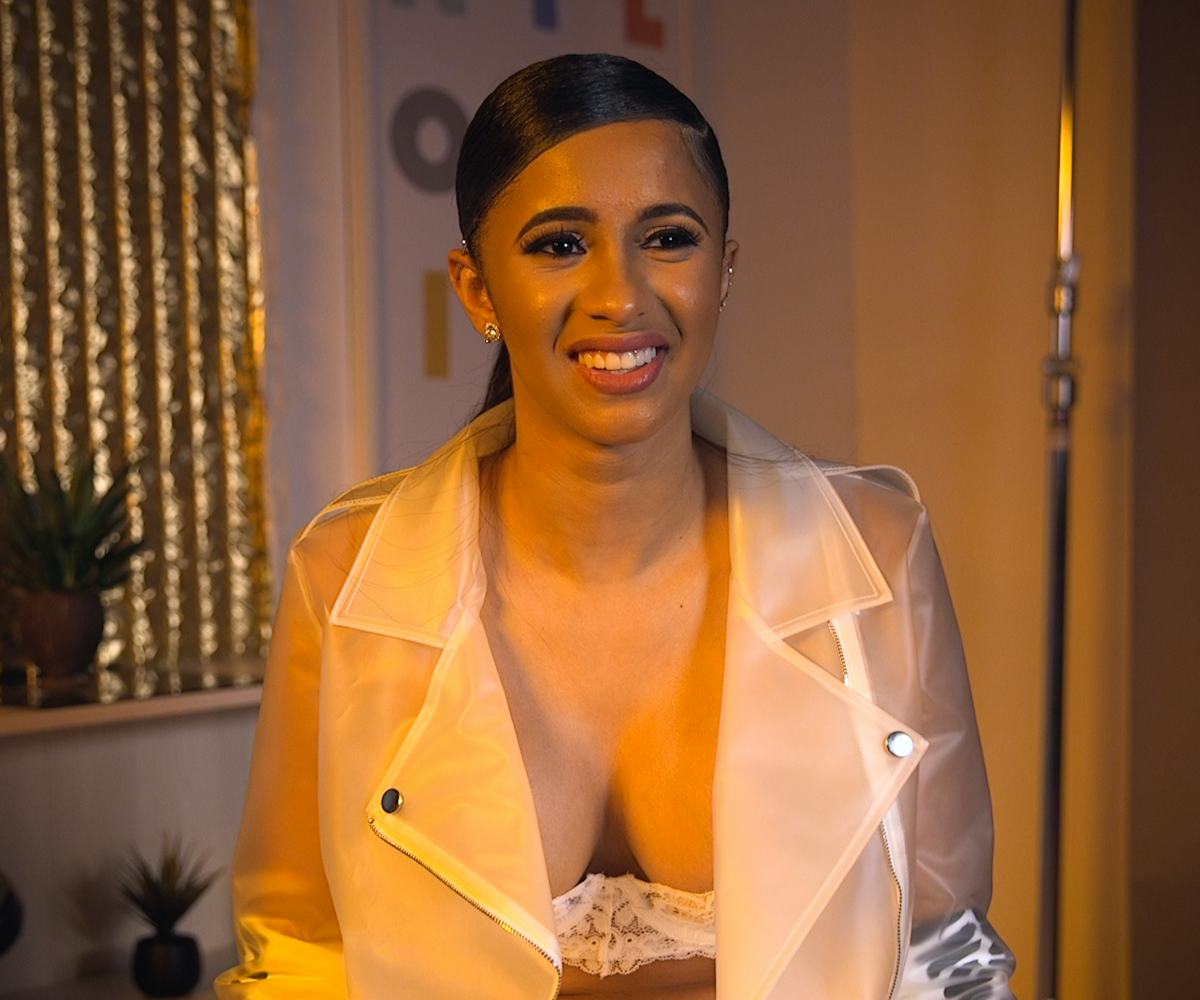 Cardi B Tells Us When To Splurge And When To Save
She talks about her obsession with her nails, musical influences, and more
Cardi B is on the ultimate come-up. The 24-year-old started stripping when she was 19, eventually ended up on Love & Hip-Hop: New York, and is now pursuing a career as a rapper. All while juggling her 6 million Instagram followers.
It's her videos that have helped thrust Cardi into viral fame. They mostly center around empowering women, shutting down men, and addressing haters. Or, of course, declaring that "hoes never get cold." 
It's only right, then, that we would catch up with the star by way of her favorite medium. In the video, Cardi opens up about what influences her, what she splurges on and what she saves on, and why it's a good idea to forgo the strip club and stay home. What Cardi B says, goes.
Get some more advice from the rapper-TV personality above. And you can listen to her new mixtape here.