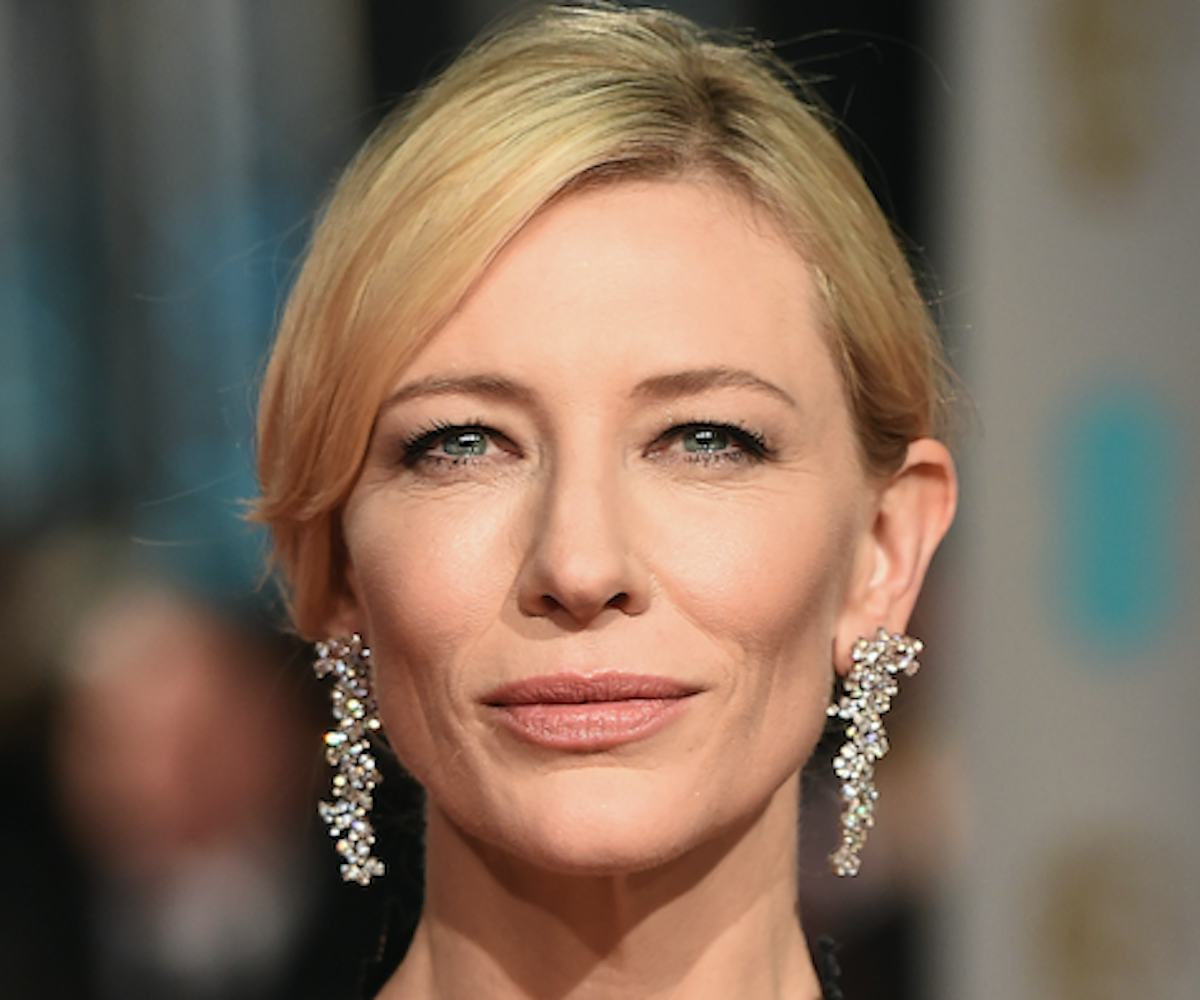 PHOTO BY Ian Gavan / GETTY IMAGES
Cate Blanchett Says Harvey Weinstein Sexually Harassed Her
"I got a bad feeling from him"
In a new interview with Variety, Cate Blanchett revealed for the first time that Harvey Weinstein sexually harassed her. The Ocean's 8 actress, who worked with Weinstein on The Talented Mr. Ripley, The Aviator, and Carol, declined to launch into the specifics of the situation but did vocalize her thoughts about the disgraced mogul, stating that she "got a bad feeling from him" and believed he preyed on the vulnerable.
"He would often say to me, 'We're not friends,'" she said. When asked to elaborate, she said that she "wouldn't do what he was asking me to do," and that she's "really interested in the people who have transgressed in ways that are beyond the bounds of offensive, what people like Harvey have done, and there are men across many industries [who have done that]. He's been held up as an exemplar because he's unfortunately typical of certain men." 
She also noted that she'd like to see "those people being prosecuted" and that "we have to set a legal precedent." "I think it's really important that people get tried through the judicial system," she continued. "It's a really important arm of democracy that we must uphold because it's under threat from a lot of different quarters."
Blanchett, who has been an avid supporter of #MeToo and Time's Up, also expressed her support for Dylan Farrow, despite working with her alleged abuser, Woody Allen, in the past. She said that at the time that she and Allen worked together on the 2013 film Blue Jasmine, she had not known about the allegations against him. "Obviously, Dylan Farrow has been living in a world of pain," she said. "And if the case has not been properly tried, then it needs to be reopened and go back into court because that's a place where those things get solved."
You can read her interview in full, here.