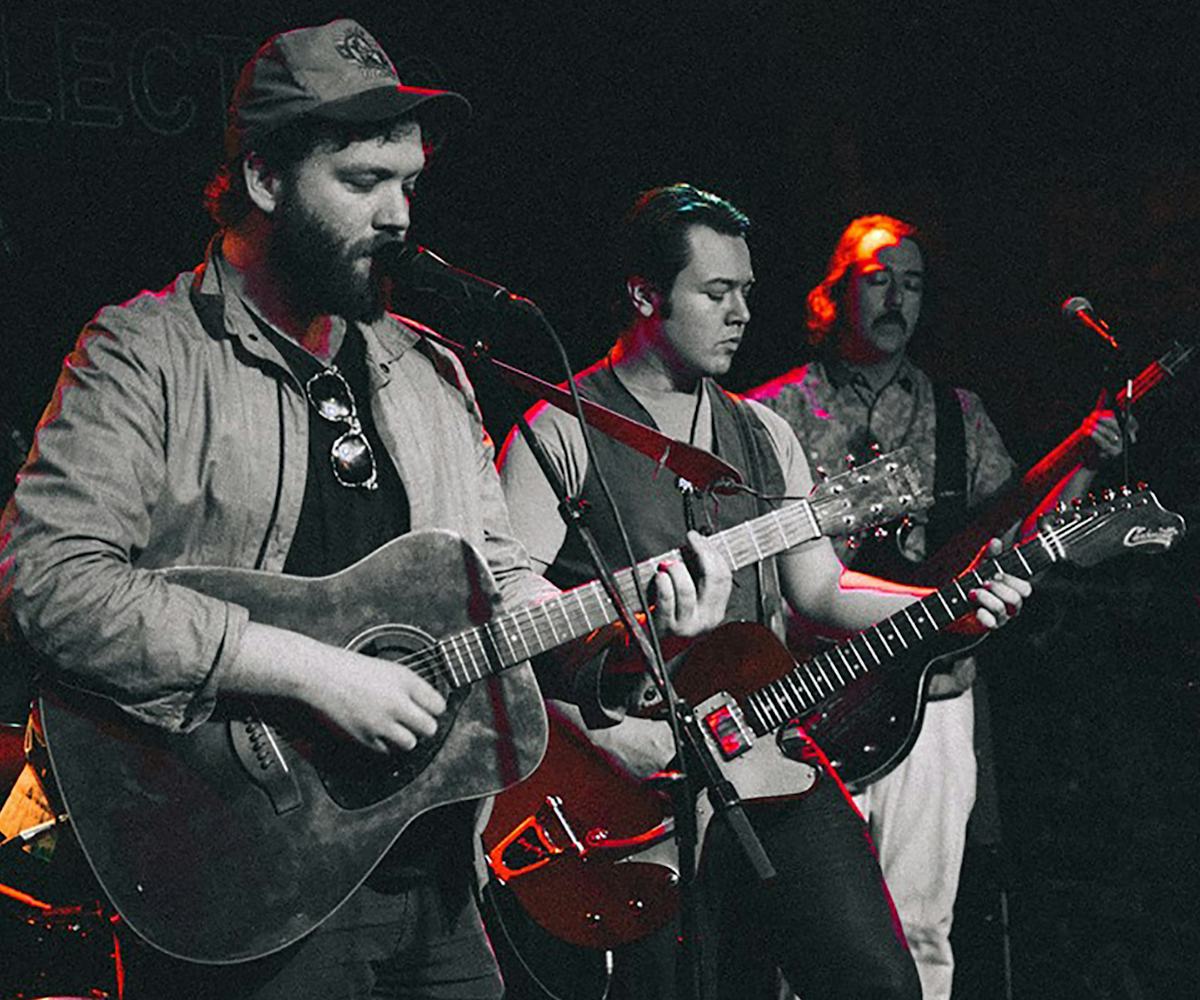 Caveman Gives Us Insider Details On Their Newest Album
Catching up with New York's coolest rock band
As every great New York music story starts, the formation of Caveman began with a few underage kids sneaking into a bar. Fast-forward and they have just released their third album, Otero War, arguably their most self-assured album to date. With the new release, the band has shattered their narrow indie-rock image and has branched out incorporating more classic rock and folk elements. On Otero War, it's clear that they settled into a rhythm, and know exactly what it takes to produce an album that feels grounded and complete.
We caught up with frontman Matthew Iwanusa before the band started touring to discuss the new album, his favorite performance of all time, and what it's like to be a Caveman.
How did you all meet and how did Caveman first start?
Jimmy and I went to high school together. We met the other dudes at a bar called Sin-é. Jimmy and I were underage, and we just started hanging with the other dudes. They'd sneak us drinks. 
What was it like putting together Otero War?
It was a lot of me showing the guys these ideas I write in the van and listening over and over. We would then play them and just keep focusing on the parts that didn't seem as good as other parts. 
What was the best part of filming the video for "Never Going Back?"
It was really fun working with Steven Sebring. He's an amazing guy, and he had a ton of great ideas. We walked on a treadmill for a few hours. 
The video and the cover art both seemed to have a futuristic/outer space aesthetic. Where did the inspiration for that come from? 
I'm a big fan of sci-fi and old video games. We always get excited about that stuff. This guy Marc Ericksen did the artwork. He did all the classic video game covers that you've seen. 
If you were going on a road trip, who would be on the playlist?
Tears For Fears, The Stone Roses, Peter Gabriel, DIIV, Sébastien Tellier.
What was your favorite performance of all time?
We played at this amazing theater in Iceland. When we were sound checking, the sound guy said our song was huge there. It was exciting. 
When you're not performing, where can we find you and your bandmates hanging out on a Saturday night?
Lower East Side at Black & White, Lil' Frankie's, or The Library. 
If Caveman was a pizza, what would be the toppings?
Pineapple and pepperoni (the kind that curls up and gets crispy), no ham. 
If Caveman were in a horror movie, who would be the first to die, who would live the longest, and who would be secretly evil?
I think we'd all do pretty well. Maybe Jeff [Berrall] or I would go first. Somehow Jimmy [Carbonetti] would survive, and I see Sam [Hopkins] being secretly evil. 
Do you have a life motto or any words that you live by?
Champion!
What are you currently binge-watching on Netflix?
Wet Hot American Summer
series. Maybe some
Battlestar Galactica
.
What's the vibe like when you guys tour together?
We just have fun. Everyone has their weird things that they do, but we've been friends for so long we just laugh about them. 
Where do you picture people listening to your music?
I'd say at big festivals and in their car. 
If you weren't a musician, what would you be doing?
Playing in the NBA, without a doubt. I probably would have been drafted in the first round if I took that route instead of music. 
What's the best part about being in Caveman?
Hanging with some of my best friends and making music we love.