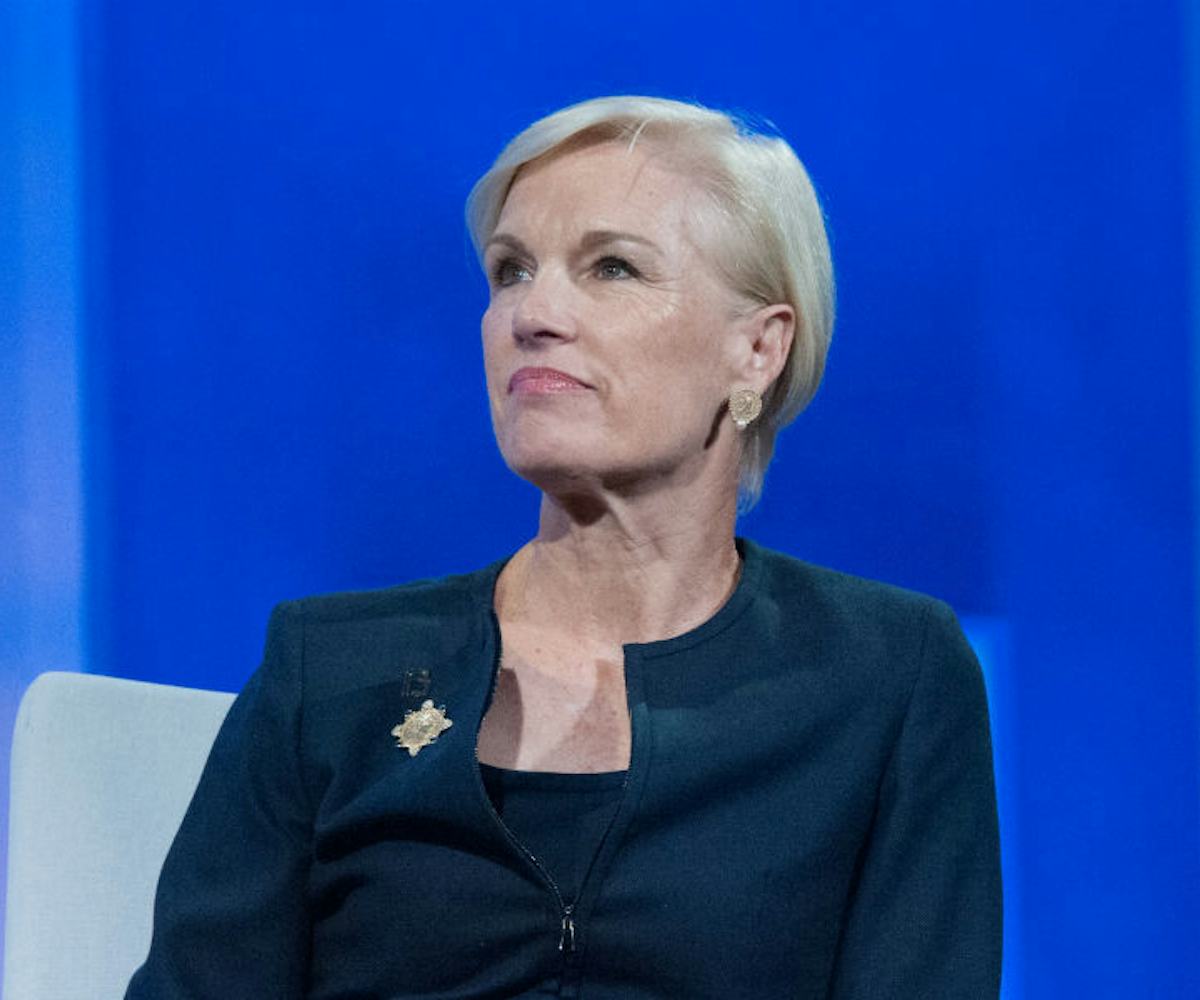 Photo by Stephanie Keith/Getty Images.
Cecile Richards Confirms She's Stepping Down From Planned Parenthood
"I will always be committed to the goals we share"
Cecile Richards, the president of Planned Parenthood and a fearless champion of women's reproductive rights, is leaving the company after more than a decade.
BuzzFeed first reported the news on Wednesday, and Richards confirmed it this morning in a video posted on Twitter. "Twelve years ago, I joined Planned Parenthood to fight for a world where every woman can live her best life," she says. "And together we've built a movement to protect and improve reproductive health, and I could not be prouder." She lists the strides that have been made and the staff members, clinicians, and activists who have helped the organization become the force it is today. "It has been an incredible honor to be part of this organization as a patient, as president, and, now, as a lifelong supporter and champion," Richards says. "I will always be committed to the goals we share."
Richards didn't give any reasoning as to why she's stepping down, but she did share a little bit about what she plans on doing post-PP with The New York Times. Some of which involves pouring herself "into midterm elections, fund-raising and campaigning for Democrats, and advising the expected record number of women candidates." She also has a memoir, Make Trouble: Standing Up, Speaking Out, and Finding the Courage to Lead—My Life Story, coming out in April, so time will also be spent promoting that. The rumor mill started swirling that Richards might take up politics in her next phase, which she shuts down, telling The New York Times: "I'm not running for anything."
Over the past 12 years, Richards has helped strip away the ignorant assumption that Planned Parenthood is solely a place young women go to for abortions—it's also where people go to have their annuals, breast exams, and be treated for sexually transmitted diseases—and, more recently, has been very vocal against the current administration who seems to be on a steadfast mission to take away women's rights. She's been a dynamic leader and is leaving behind an impressive, lasting legacy.