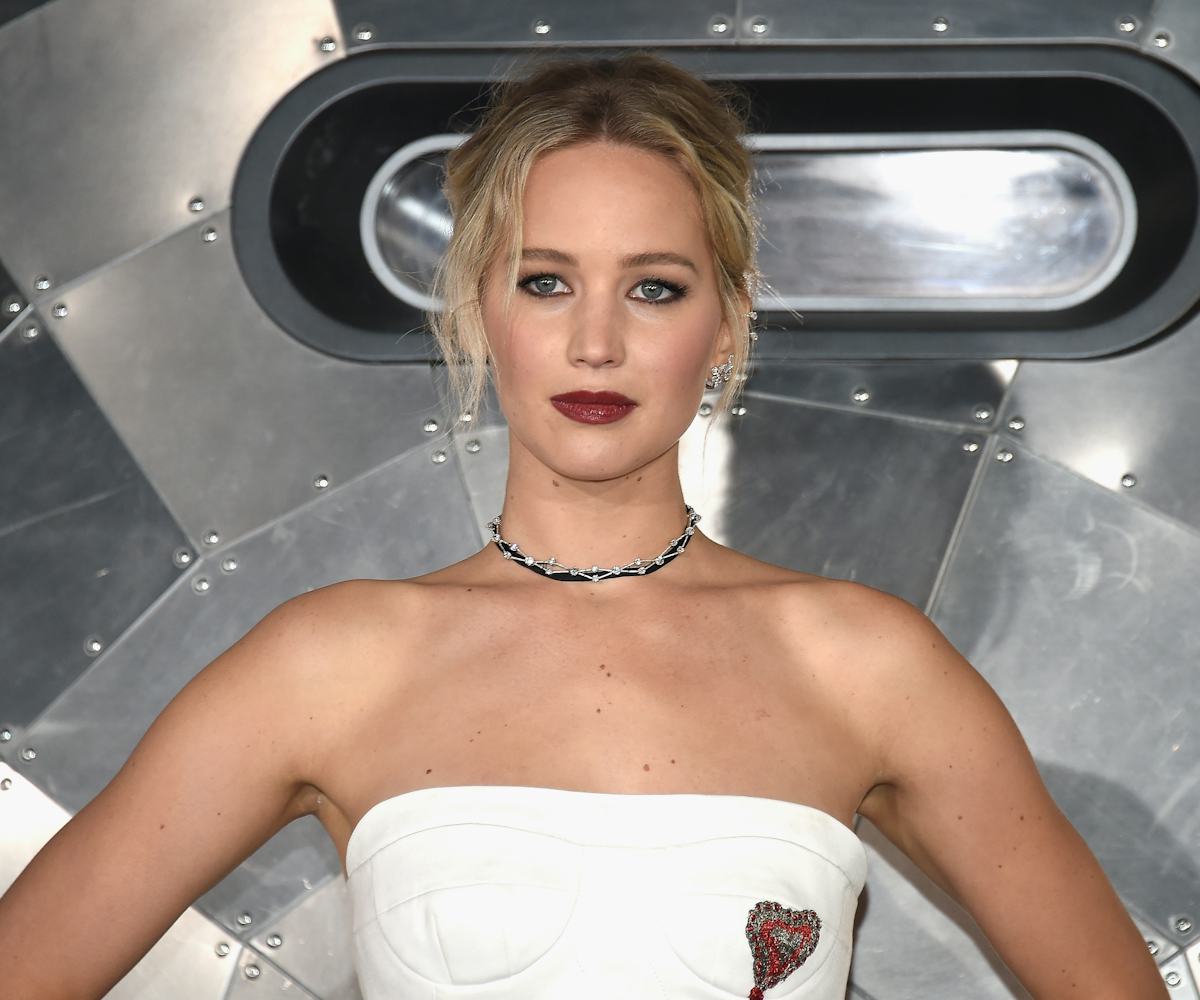 Photo courtesy of Matt Winkelmeyer / Getty images
Jennifer Lawrence's Hacker Has Been Sentenced To Prison
"I can't believe that we even live in that kind of world"
The Chicago man responsible for the massive hack that led to the dissemination of nude photos and videos of 30 celebrities was sentenced to nine months in prison Tuesday, the Chicago Sun-Times reports. Edward Majerczyk, 29, was also ordered to pay $5,700 to one of his celebrity victims, who reportedly spent twice as much on counseling after her photos were leaked in 2014. 
The most well-known victim of what became known as "Celebgate" was Jennifer Lawrence, who told Vanity Fair at the time that she considered herself the victim of a sex crime. "Just because I'm a public figure, just because I'm an actress, does not mean that I asked for this," she said. "It does not mean that it comes with the territory. It's my body, and it should be my choice, and the fact that it is not my choice is absolutely disgusting. I can't believe that we even live in that kind of world."
Majerczyk's plea deal details the lengths he went to secure the private information of his victims, which he obtained by sending them emails that purported to be from their internet service providers. According to his lawyer, Majerczyk was depressed at the time and "looked to pornography websites and internet chat rooms in an attempt to fill some of the voids and disappointment he was feeling in his life." 
Majerczyk's other famous victims included Kate Upton and Mary Elizabeth Winstead.