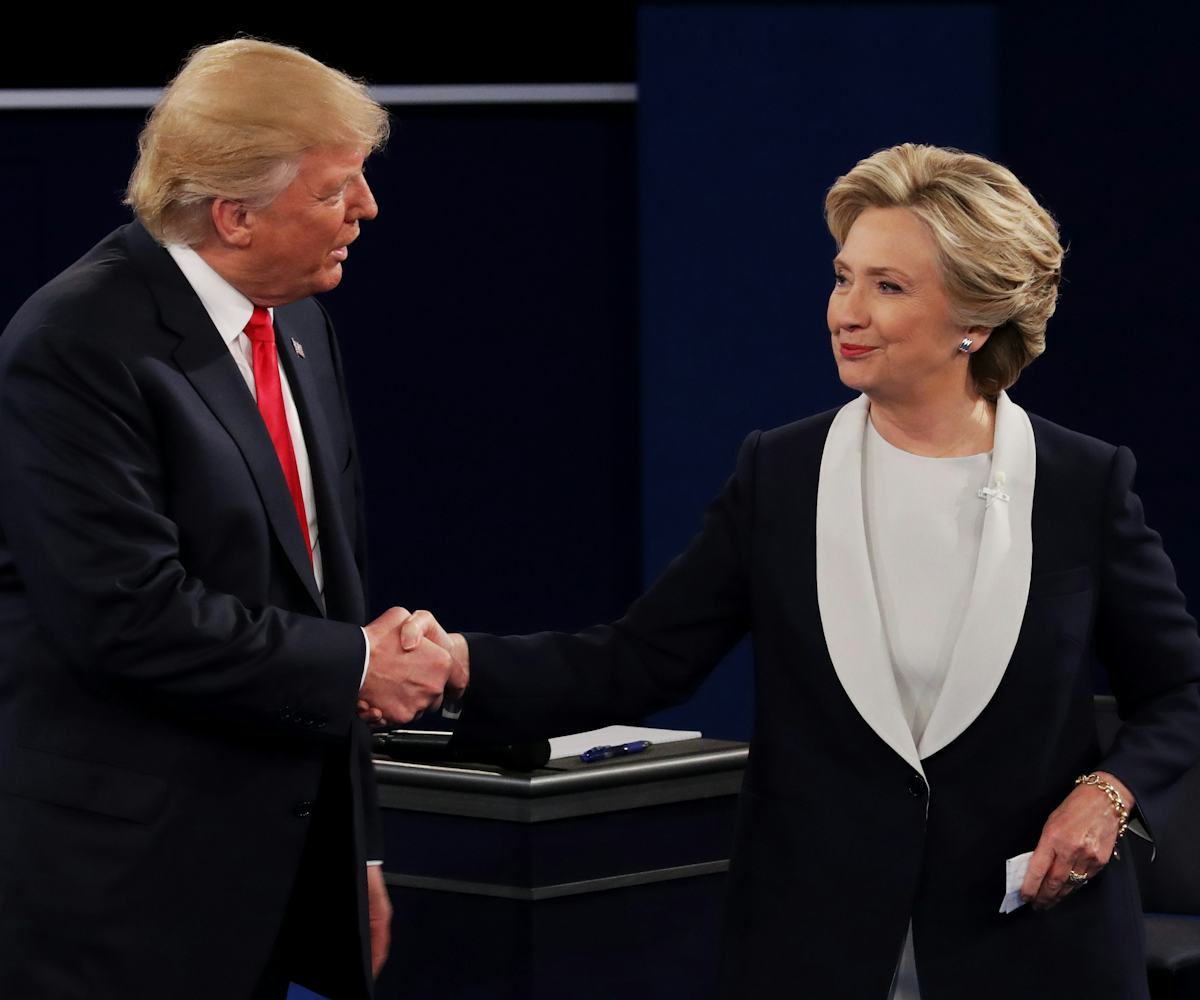 Photo by Chip Somodevilla / Getty Images
This Is How Celebrities Reacted To Last Night's Crazy Presidential Debate
Last night, viewers across the nation watched through partially covered eyes as Hillary Clinton deflected low blows from Donald Trump during the second presidential debate in St. Louis, Missouri. CNN's Anderson Cooper and ABC's Martha Raddatz stepped up their game as moderators, interrupting both candidates mid-sentence to remind them when their time was up, or to simply answer the questions that were asked.
Both of their past and recent controversies were put on the table, but only one candidate seemed to come out on top. (No need to say her name.) Though some of us are still in denial that this is all really happening, the footage proves otherwise. This election is very real and the race is in its final stretch.
Being an undecided voter in the audience might have been a thrilling experience, but where you really wanted to be was on Twitter. We rounded up tweets posted by 20 celebrities reacting in real time to the debate. Check them all out, below.