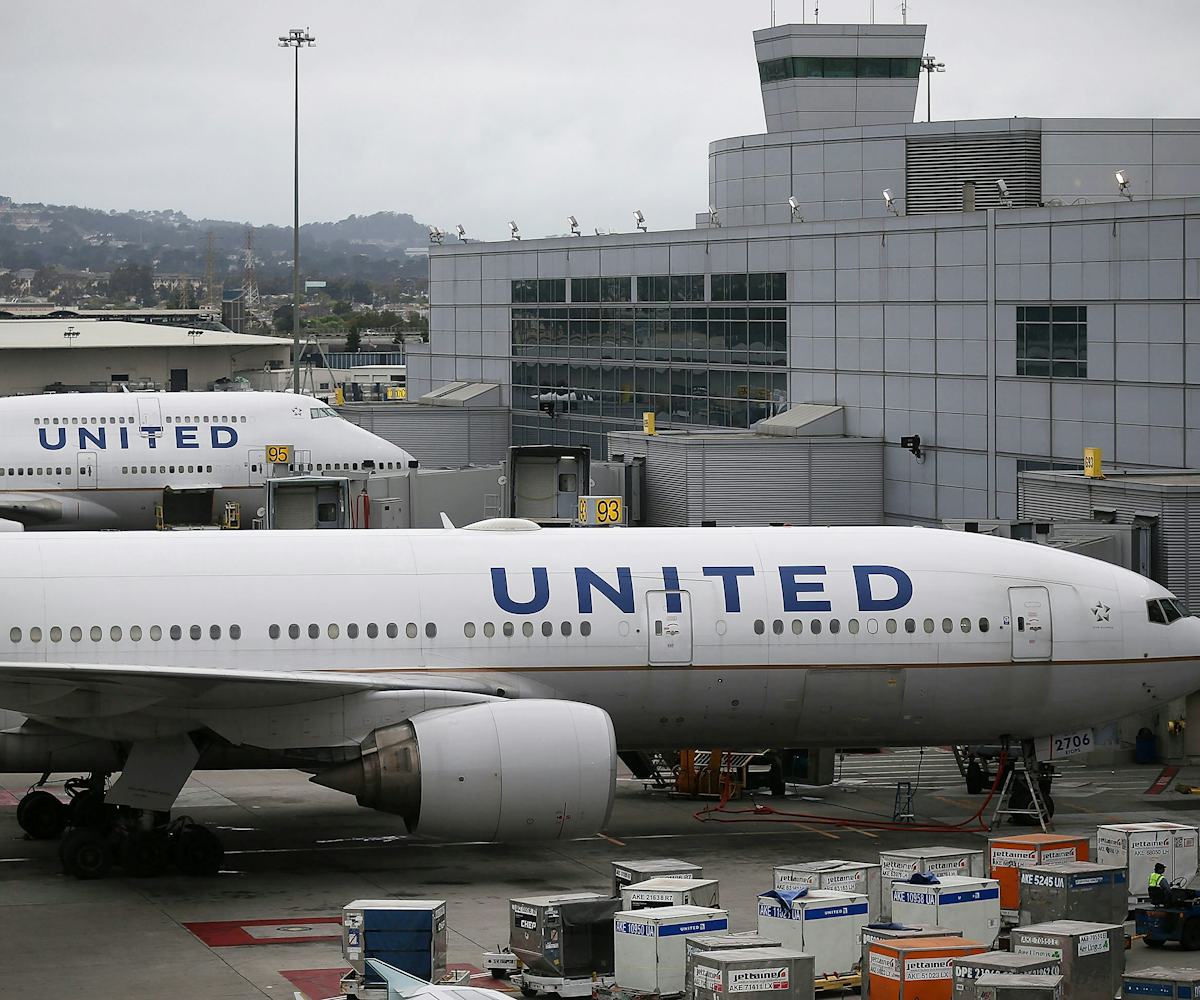 Photo by Justin Sullivan / Getty Images
Celebrities Aren't Happy About United Airlines
After two girls were barred from wearing leggings on a flight
The days of formal wear on airplanes are long gone, and leggings are the preferred pant option for many skyward people of all genders. Unfortunately, a story of United Airlines refusing to allow two teenage girls to board a plane because of their choice in athleisure has gone viral, prompting many to wonder why the company is so picky about their customers' sartorial decisions. Now, celebs are chiming in on social media to let United know they're not in favor of this policy.
Shannon Watts, founder of the gun control advocacy group Moms Demand Action, tweeted about the experience of watching the teens get turned away at a gate and forced to change their attire:
Notably, the two were flying as "United Pass travelers," which usually means they got their tickets comped or discounted from an employee of the company. These kinds of tickets come with all sorts of extra rules, including a more strict dress code which can be enforced at the "discretion of the agents."
The hypocrisy of the policy was quickly noted:
"Our regular passengers are not going to be denied boarding because they are wearing leggings or yoga pants," said a United spokesperson to The Washington Post. "But when flying as a pass traveler, we require this pass travelers to follow rules, and that is one of those rules. They were not compliant with the dress policy with the benefit... This morning, the attire of the pass travelers on this flight didn't meet the dress code policy."
The ridiculous incident did not go unnoticed by a handful of celebrities, who took to social media to voice their outrage on the issue:
United doesn't seem to be backing down from their position anytime soon.