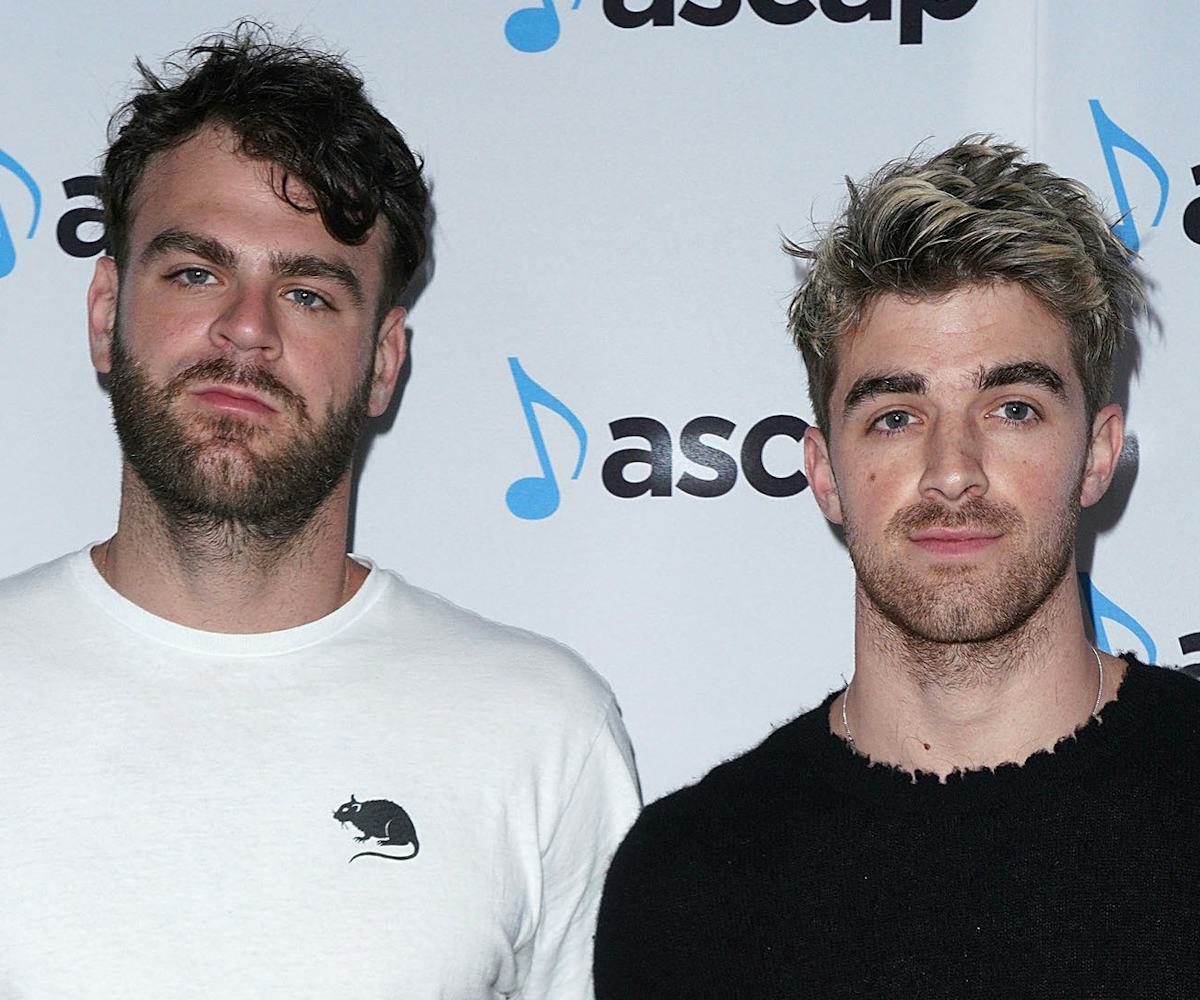 Photo by JC Olivera/Getty Images
The Chainsmokers Are Producing A Movie For Some Reason
Based on their song "Paris"
Controversial music duo The Chainsmokers are making a movie based on their song hit song "Paris," as announced by the Hollywood Reporter. The film will follow the vague series of events laid out in the song, which can basically be described as a tale of young love in the City of Lights.
Members Drew Taggart and Alex Pall will be producing the film under their new production company, Kick The Habit Productions. In a joint statement on Monday, they announced the company, saying, "The age of being only a musician is over and we're excited to go all-in on this venture to curate, produce, and create meaningful projects."
The lyrics of "Paris" describe a millennial relationship and a trek to Paris to escape judgment from parents. "We were staying in Paris/ To get away from your parents,"go the song's lyrics. "You look so proud/ Standing there with a frown and a cigarette/ Posting pictures of yourself on the internet/ Out on the terrace." Given the vague lyrics, we're guessing the screenplay's writer—Mickey Rapkin, who wrote the book that inspired Pitch Perfect—will be taking a lot of creative liberties to tell the story.
Taggart and Pall have previously been criticized for saying misogynistic and making bro-y statements, which has fueled dislike for the group. For example, in a Billboard profile on the pair, Pall said that "even before success, pussy was number one. Like, 'Why am I trying to make all this money?' I wanted to hook up with hotter girls." They were also criticized for having their joint (or "tip to tip") penis size listed on their website, which seems to have been taken down since.
Let's hope the duo's sexist tendencies don't work their way into the film, or the rest of the "meaningful projects" they hope to create.