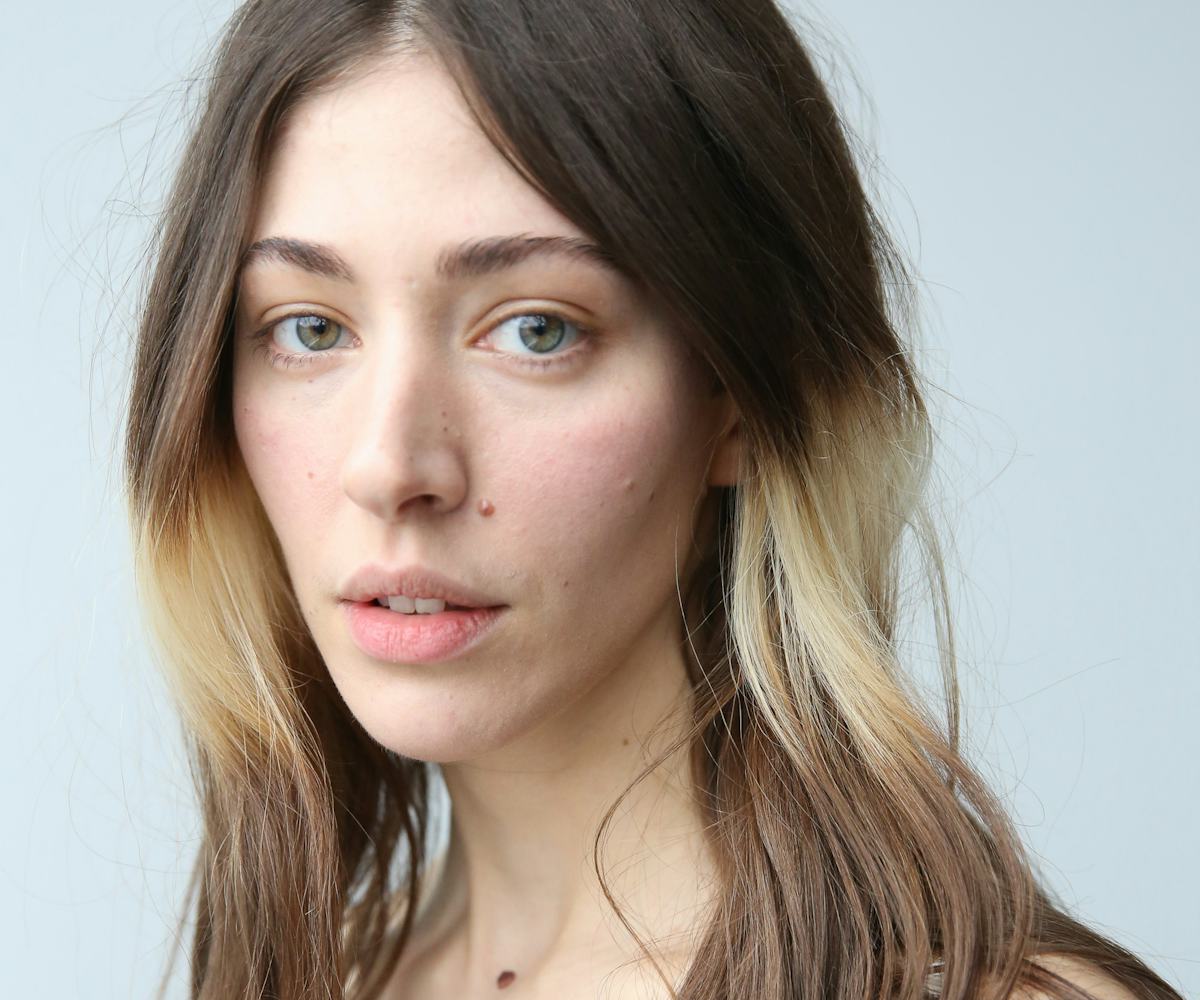 Photo by Chelsea Lauren/Getty Images
Caroline Polachek Of Chairlift On Women In Music And Challenging The Status Quo
"You can't accept where we are as the status quo"
Chicago's Lollapalooza is like the Oscars of music. Oh look, there's Melanie Martinez walking by! Oh wait, is that MØ? Did Perry Farrell just casually pass us? This year, everyone in music descended on the Windy City for an intense four days to showcase the best currently happening in tunes from every end of the spectrum. When we had the opportunity to snag 10 spare minutes of Caroline Polachek's time at the event, obviously we took it. On the tail end of touring for gorgeous and sonically diverse album Moth, and having recently released the audio for single "Get Real," we took these few precious minutes to not only touch on music, but also talk about books, digging for retro tunes, and always challenging the status quo.
In your Reddit AMA, you spoke a lot about needing more women in music, especially behind the scenes. As a public figure, do you feel like you have a responsibility to help make that change?
I think we have a responsibility to act on it. We work with a team of mostly women between our label people and our PR, and in the past, we were out with a female front of the house and a female tour manager. In a dream world, we'd be working with female engineers in the studio… It's those situations where I think actions speak louder than words. I get frustrated by how many things there are out there, lists of female musicians, and it always amounts to the same thing: a fashionable woman singing. I feel quite hypocritical talking about that because I wear clothes and I sing, but it's all those positions that aren't in the spotlight where I think women are the most necessary.
You also DJ!
Two nights ago, we were doing a DJ set and I watched the difference. When I was DJing, guys kept coming over and sticking their heads between me and my computer to look at the track I was playing, whereas with Patrick, they didn't do that. If you want to know what the DJ is playing, just ask. You don't have the right to stick your head in front of my screen as if you're an expert leaning over the shoulder of the apprentice. Fuck off! [Laughs]
Hopefully, you've gotten to see some of Chicago while you're here for Lollapalooza. What do you love about the city? 
Driving in Chicago wins over New York; people are so fast. It's almost like there's a subliminal street racing culture here. They drive like comic book characters.
Now that festival season is almost over, what's next on deck for Chairlift?
We've been on the road since November touring for Moth, which has been amazing, but we're looking forward to getting to reset, being back in the studio, and working on some of our own projects for a bit, but we still have some scattered shows and festivals through the fall. We've got offers to go to parts of the world we've never been to before, like Alaska and Hong Kong. It's a new chapter for us.
When you're winding down, say, on a long road trip, what's your favorite music to listen to?
I like listening to ambient music, especially in very scenic places because I think it allows for the most freedom of thought. It's a beautiful time to reflect on things. Put it on when you're on your second coffee, though, not at 3am. My sister actually started a blog about a year and a half ago that's been posting a lot of my favorite records. It's rare music, old music, and called ListentoThis.info. She posts about two records a week, and it has this cult following.
What do you currently find inspiring that's not music related?
I've been reading this book that was given to me as a gift by Adam McClelland, and he gave it to me because the book kept coming up over and over again in our conversations. It's called Shadows of Forgotten Ancestors, and Carl Sagan wrote it with his wife in 1994. It was originally written for high schoolers studying behavior. It starts with single-cell organisms, when the earth was millions of years old, and goes up to modern human behavior, and it looks at how behavior is shaped by evolution and vice versa. It makes you see everything differently, especially pop songs. I'm on a chapter right now that talks about mating politics in chimps, and you learn that right around adolescence, female chimpanzees will leave the group and wander around the edge of the territory, essentially in hopes of meeting males from other groups, which is a way to exchange genetics and also prevent incest. So it makes you see all these songs that say things like "I gotta break free!" and themes of strangers in the night and this whole idea of leaving your town, it's like, wait a minute, this narrative is ancient. A lot of these things that we view as individual are pre-human.
I feel that that also explains a lot of the behavior you spoke about when it comes to women behind the scenes in music. Things definitely don't change overnight!
You can't accept where we are as the status quo. We're always going through a particular phase. It's always changing. We are always in a state of flux, and taking risks is important.