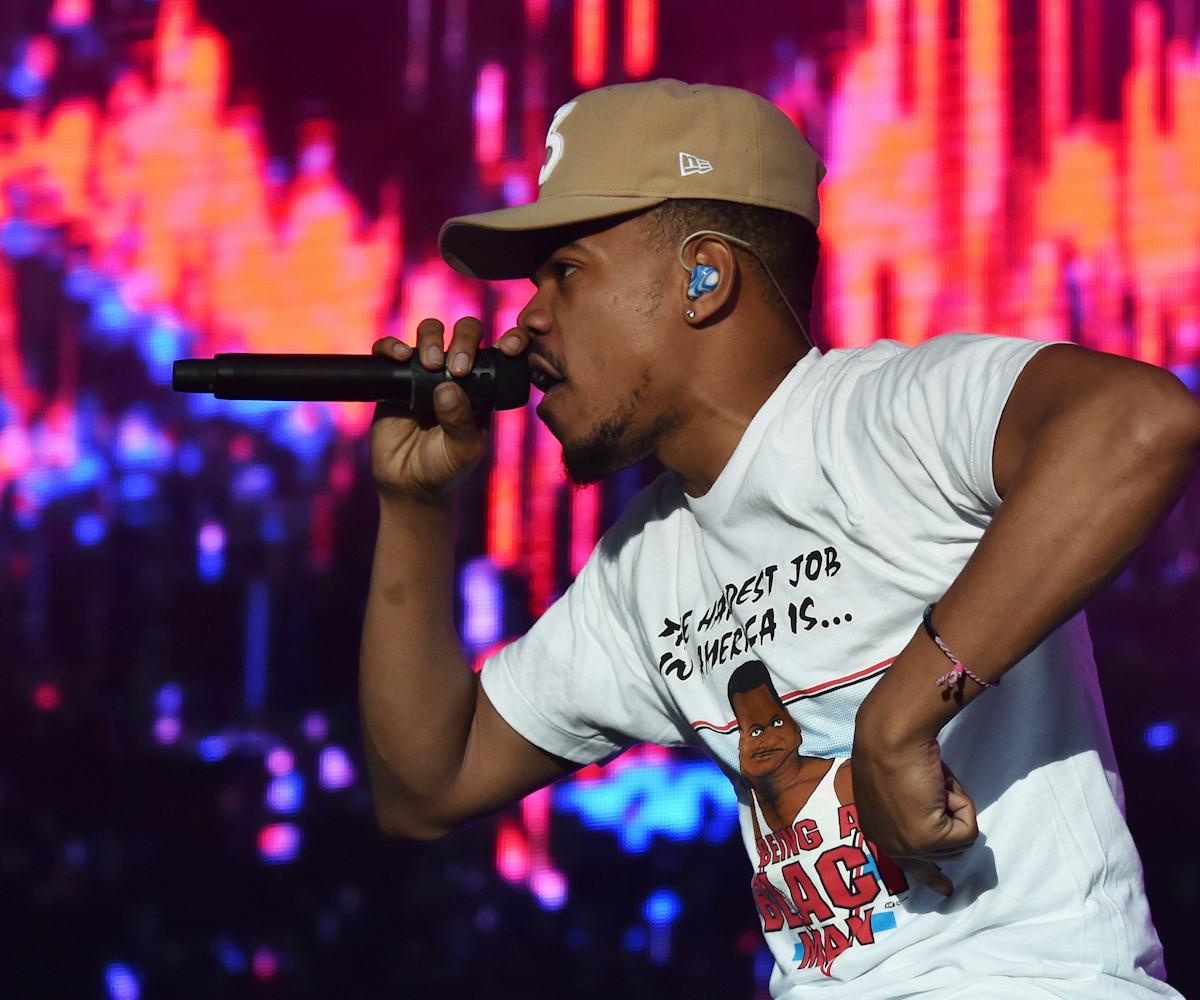 Photo by Frazer Harrison / Getty Images
Chance The Rapper Helps Offer Audio Mastering Class To Chicago Kids
The charitable hip-hop star strikes again
Chance The Rapper is becoming the Batman of Chicago by using his wealth and influence to take on the injustices of the city. After donating $1 million to the city's public schools amidst a campaign to encourage others to also support the education system and publicly engaging in debates with governor Bruce Rauner, Chance's nonprofit is now teaming up with LANDR Music to offer kids classes in audio mastering. Chance says he hopes the program will "provide students in Chicago the necessary tools to tell their stories to the world."
The course will be offered as an addition to the Kids of the Kingdom (KOK) program, which "provides an outlet for recreation and socialization for Chicago youth during the summer through interactive events, field-trips, and lesson plans," according to the SocialWorks website.
"During the course of our seven-week program, students will be exposed to a variety of dynamic on-site lessons mixed with weekly field-trips, giving the children a voice through socialization and spiritual expression," reads KOK's description of the Summer Music Academy. Enrollment has already begun (on a first come, first serve basis); the program will run from June 26 to August 11. KOK is free and is offered to kids from 15 months to 12 years old.
LANDR Music, an online engineering software, will also be donating $1 for every new user and 10 percent of its total purchases to SocialWorks.
SocialWorks was founded in 2016 by Chance with the mission to "empower youth through the arts, education, and civic engagement while fostering leadership, accessibility, and positivity within the youth throughout Chicago." You can donate to them over here.
Chance sure might be contributing to the growth of an artist who one day may become his biggest musical competition, but he's clearly pretty chill about that prospect.