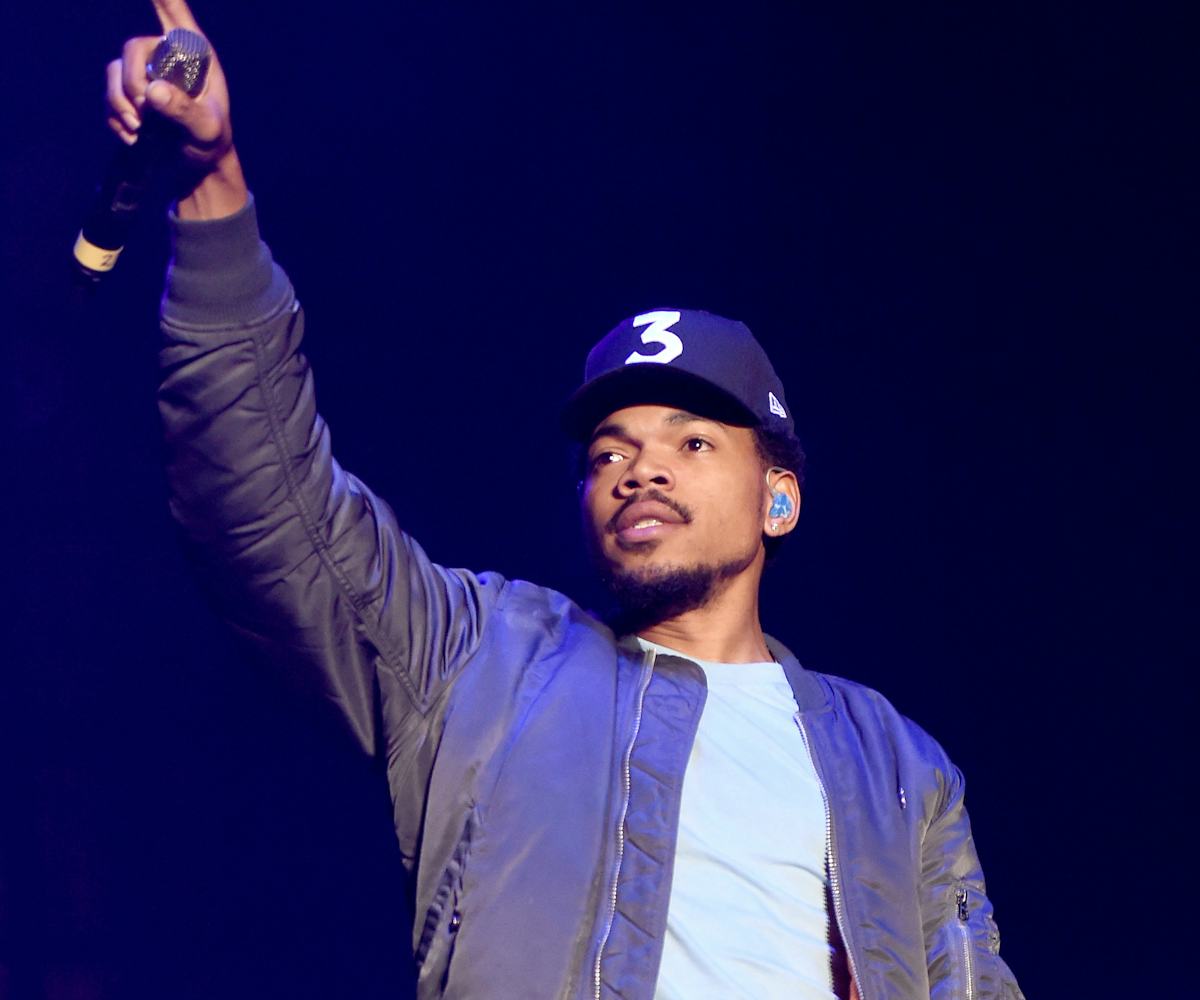 Photo by Kevin Winter/ Getty Images.
Chance The Rapper Is Donating $1 Million To Chicago Public Schools
Chance The Hero is more like it
Chance The Rapper met with Illinois Governor Bruce Rauner last week. As headlines will tell you, the meeting didn't go as expected. The artist, reportedly, confronted Rauner about the funding for Chicago Public Schools, which was vetoed in December. Schools have suffered major budget cuts and closures as a result. Rauner told the Chicago Tribune that Chance was "very focused on getting quickly more money for CPS right now," and he wasn't lying. Today, the rapper announced that he's donating $1 million of his own money to the system.
Chance held a press conference earlier (which he also broadcasted live) at Westcott Elementary School in Chicago announcing the donation. "Our kids should not be held hostage because of political positions," he said. "If the governor does not act, CPS will be forced to end school 13 days early, which means over 380,000 kids will not have adult supervised activities in June and could possibly be put in harm's way."
To help get to that whooping million-dollar number, Chance is using ticket sales from his upcoming tour, as well as funding from Live Nation, AEG, and independent promoters and venues. Additionally, the artist updated his website with a link for people to donate their own money to help support Chicago Public Schools. For every $100k donated, Chance's Social Works nonprofit will match it with $10k.
We dubbed 2016 the year of Chance, and it's looking like 2017 is shaping up to be his time also.