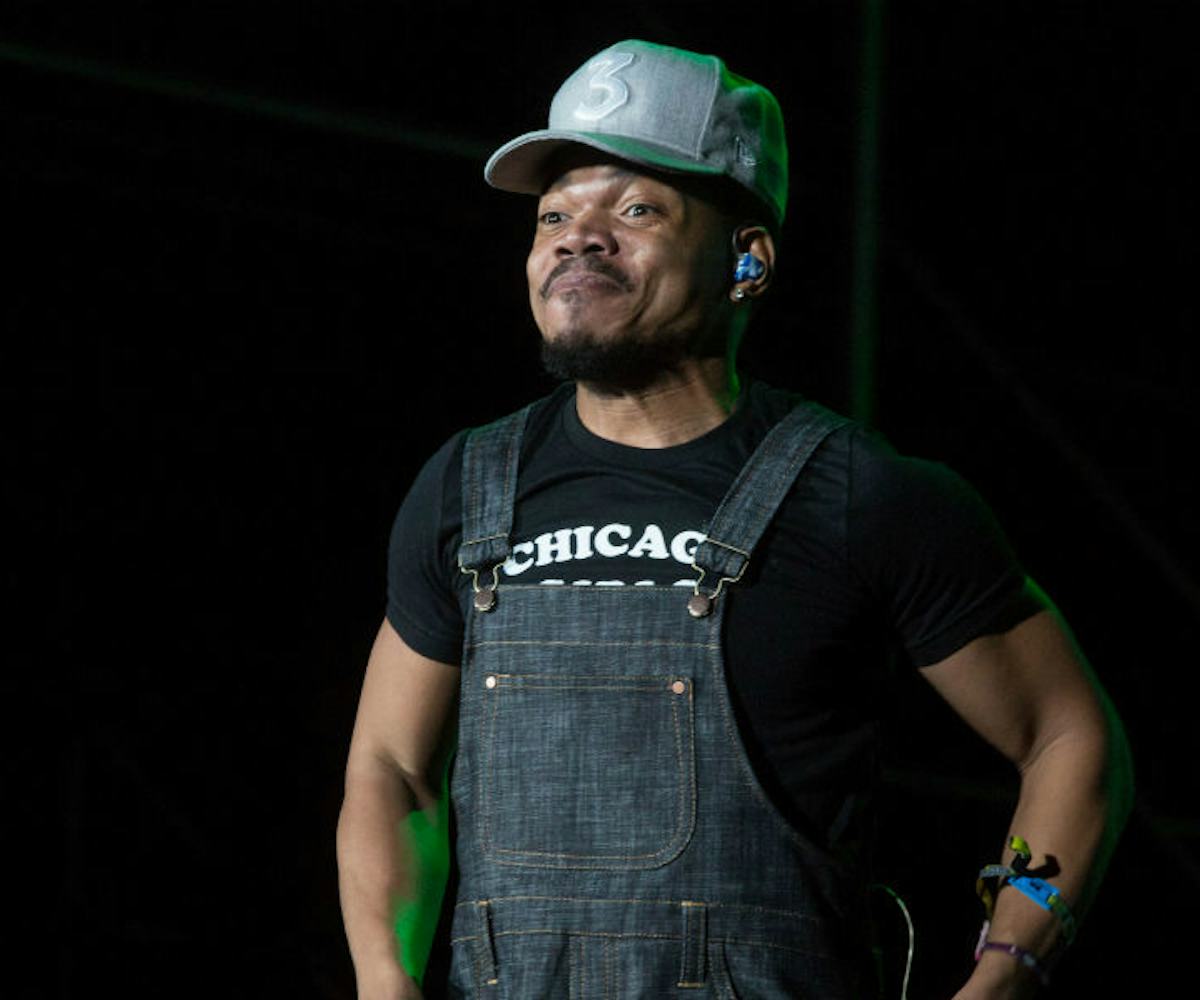 Photo by Santiago Bluguermann/Getty Images.
Chance The Rapper Buying Chicagoist Is Pretty Ironic
Chance The Rapper released four new songs at midnight. The first track, "I Might Need Security," calls for the resignation of Chicago Mayor Rahm Emanuel (bold!), as well as announces that the artist bought the recently shuttered Chicagoist (also bold!).
"I bought the Chicagoist just to run you racist bitches outta business," he declares on the song. The local website was shut down by owner Joe Ricketts last November, along with other sites like Gothamist and DNAinfo, after its staffers voted to unionize. Chance confirmed the news with a statement, noting, "I'm extremely excited to be continuing the work of the Chicagoist, an integral local platform for Chicago news, events, and entertainment," he said. "WNYC's commitment to finding homes for the -ist brands, including Chicagoist, was an essential part of continuing the legacy and integrity of the site. I look forward to re-launching it and bringing the people of Chicago an independent media outlet focused on amplifying diverse voices and content." While this is all well and good and a beyond selfless act by the born-and-bred Chicago native, the move is also pretty ironic, given his history of dealing with negative coverage.
In June of last year, word got out that Chance pressured MTV News to remove a review of Coloring Book, which called the rapper a "false prophet." According to reports, Chance's management threatened to never work with the cable TV network again unless the article was taken down. It was, and can now be found on Medium. And, Chicagoist was one of the publications to report on the news.                                    
Chance The Rapper has never addressed the article being pulled, and we doubt he will now. We just hope nobody at the relaunched Chicagoist has anything negative to say about newly minted Chance The Publisher.