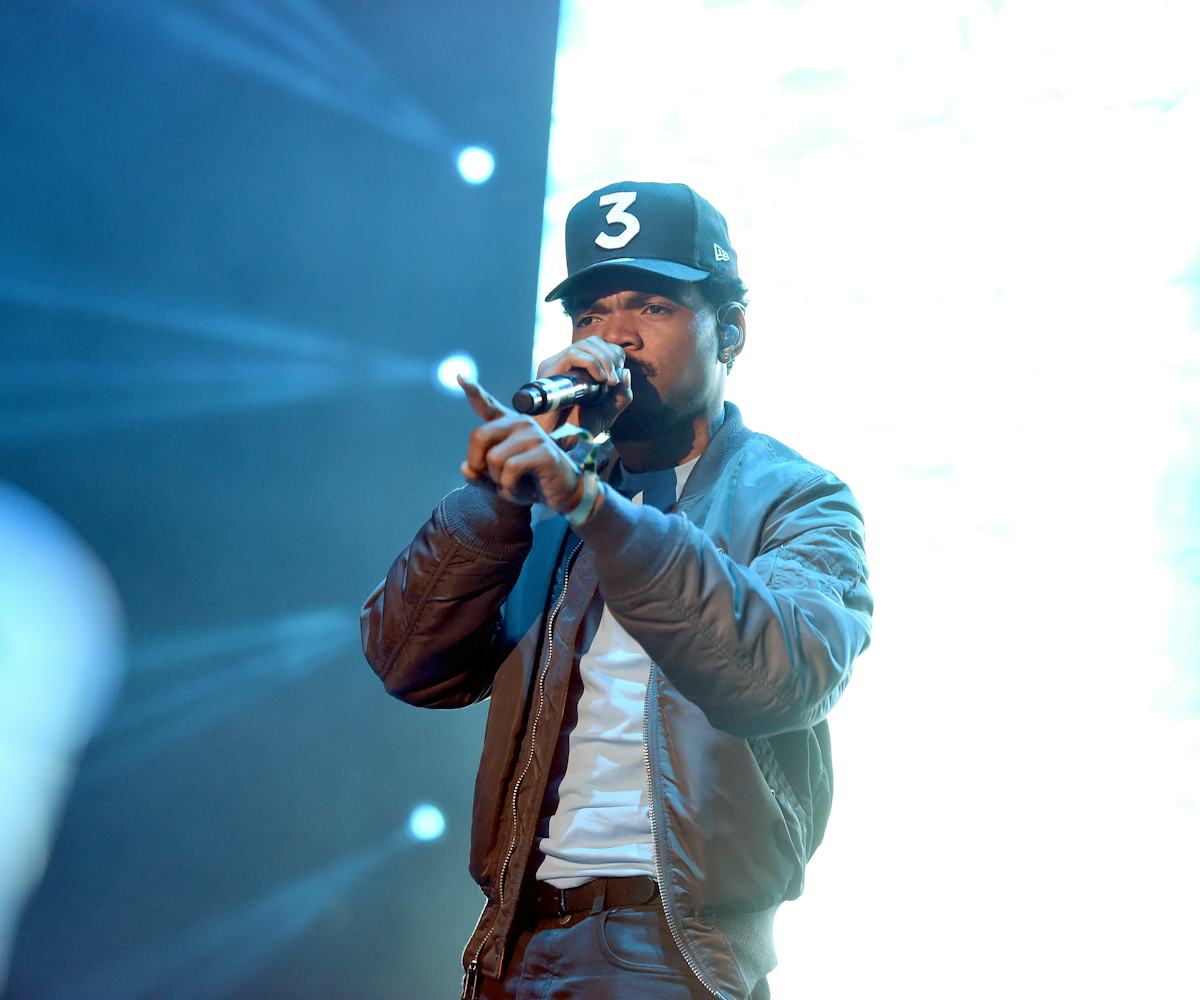 Photo by Kevin Winter/Getty Images
Chance The Rapper Isn't Letting Trump Get Him Down
For many, a Donald Trump presidency sounds like a YA dystopian novel come to life. That is not the case for Chance the Rapper. He tells GQ, in his first ever cover story for the publication, that the heightened awareness of inequality in our society is a good, albeit not-so-good, thing. 
"I would say to everybody, you know, the world is coming together," he says. "Like there's—everyday people are becoming more and more, I'm not using this word in terms of emotion, but sensitive to real issues and…aware. That's really what I mean." For many, he adds, life hasn't been so good. It's only now when typically non-marginalized people are feeling the effects of being underrepresented, that they start throwing blame and saying America needs to be great again because they aren't doing so great. "If you feel like you're the underrepresented," he says, "underappreciated side of Middle America that is white—quote me—you need to, uh, toughen up, nigga! Somebody gotta punch you in the chest because shit is sweet for you. You know what I'm saying?"
At the end of the day, Chance is taking the high road instead of wallowing. "I want to be the good guy," he explains, commenting on how that persona can come off as boring and lame. "But the good guy, in what I've seen happen so far, the good usually wins. That's why I'm not afraid of a Trump presidency." If Chance can take a chance, so can we. At least we have new music coming from the rapper that, in his words, is "clean-cut with the message of hope and understanding." This is a God dream, indeed. This is everything. 
Read Chance The Rapper's full GQ profile here.