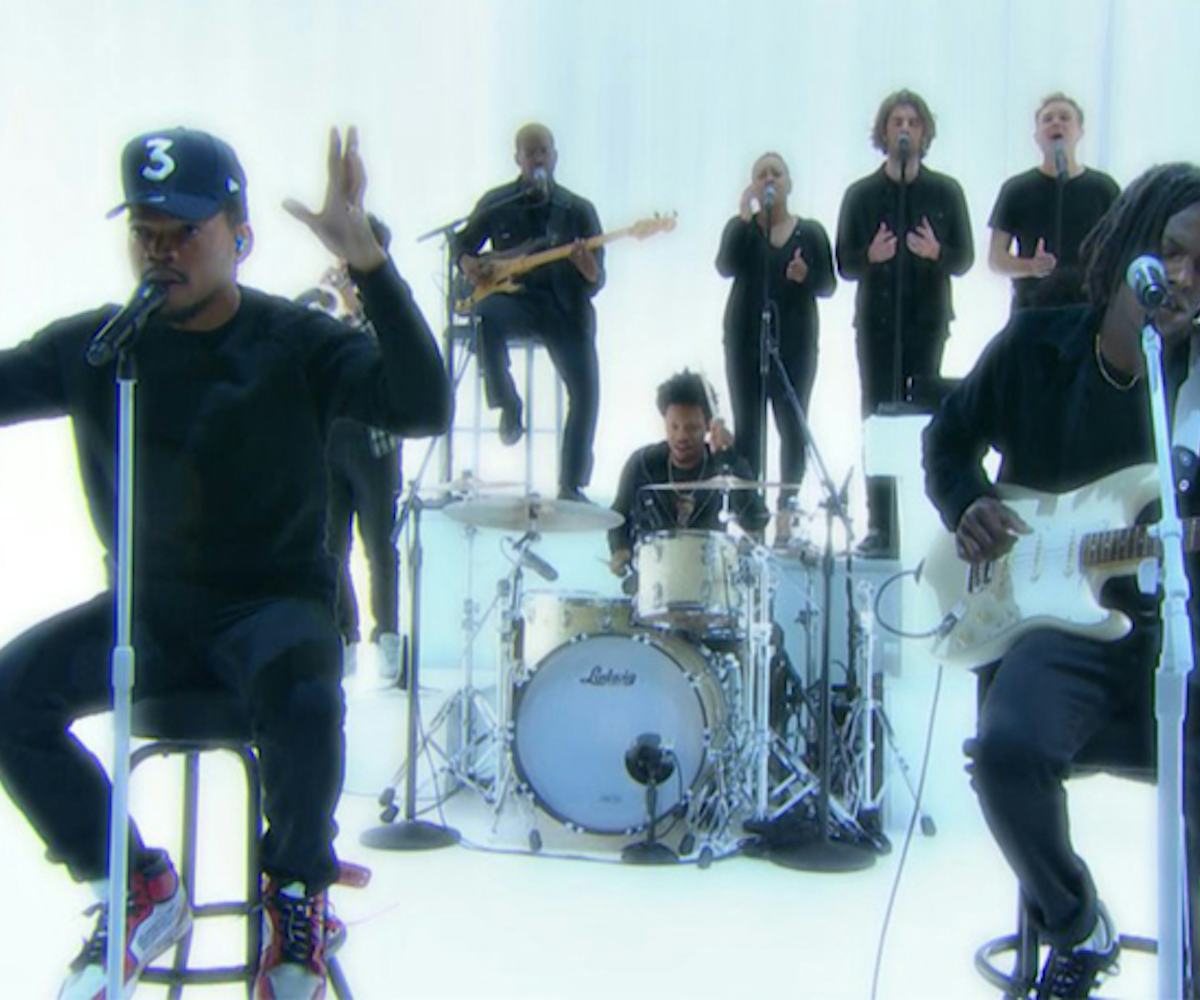 We Have Chance The Rapper's New Song On Repeat
He's back in the studio "cooking up some yammers"
Chance the Rapper debuted a new untitled song on The Late Show with Stephen Colbert last night, featuring Daniel Caesar. He told Colbert he'd written the song just two days prior to the performance.
"I was supposed to do 'Grown Ass Kid' tonight, and I called you up and said I couldn't do that anymore for reasons I don't want to go into," Chance said. "We had to come up with a song in a matter of days, and I wanted to do something fresh. Not to lie, I've been in the studio a lot lately, cooking up some yammers. They're honestly great. I premiered 'Angels,' the first song off Coloring Book, here so why not do a new song for you tonight?"
In the beginning of the performance, Chance slowly raps the lyrics. "I get sad when I look at the stars," he says. "They so pretty, you can't tell 'em apart/ You think they close but really we far." 
As he and Caesar performed, the brightly lit stage changed colors behind them. At times the song gets personal. "I think my little cousins want they cousin back," Chance raps. "The automatic quarterback that doesn't rap." 
Toward the end of the track, the song gets more political. "I'm just gon' keep rappin'/ And y'all just keep clappin' and keep happen/ Like Flint got clean water and y'all don't got teen daughters and black friends and gay cousins, y'all just gon' say nothin'/ Know that the day comin'"
Listen to the new song, below.