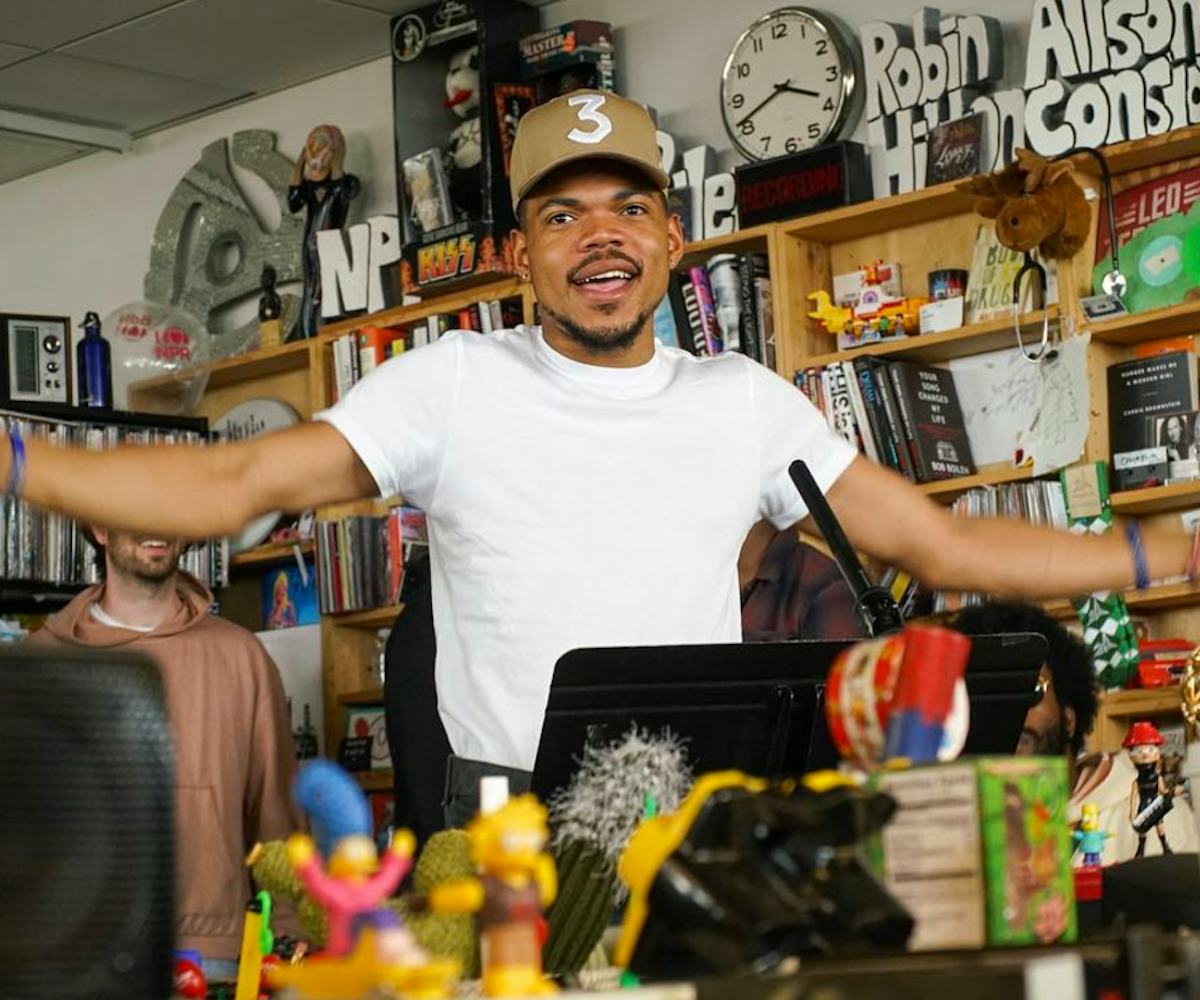 Photo via Instagram/@Bob Boilen
Chance The Rapper Surprises NPR Employees With A Tiny Desk Concert
"I have never run so fast in my life"
While Donald Trump continues to destroy everything we know and love, Chance the Rapper is determined to bring some joy into this dismal world. The artist showed up at the NPR offices on Monday and surprised employees with a Tiny Desk concert.
For his performance, Chance sang three songs, including a Stevie Wonder cover, and read a poem, according to tweets from people who witnessed this magical moment in time. The rapper's show was initially supposed to be private, but it was announced over the PA system just before he started performing that it was open for all employees, essentially causing a stampede through the offices.  
"I have never run so fast in my life," one employee tweeted. 
At one point, his show was briefly interrupted by a page to the mailroom over the loudspeaker, but because it's Chance, he handled it with "grace and humor," someone tweeted. The concert will be online for everyone to enjoy in about a week, All Songs Considered host Bob Boilen wrote on Instagram. Check out some of the highlights below.  
One employee was left soulless after crying it all out during Chance's Wonder cover. 
"I was this close," one employee wrote. 
Someone shared a close-up of Chance's name tag which read his full name, "Chancelor Bennett"
Before Chance left the office, he ate a doughnut off of someone's desk. 
And basically, nobody could function for the rest of the day. 
Hereby proposing that all lunch breaks become Chance the Rapper breaks and this happens every day.