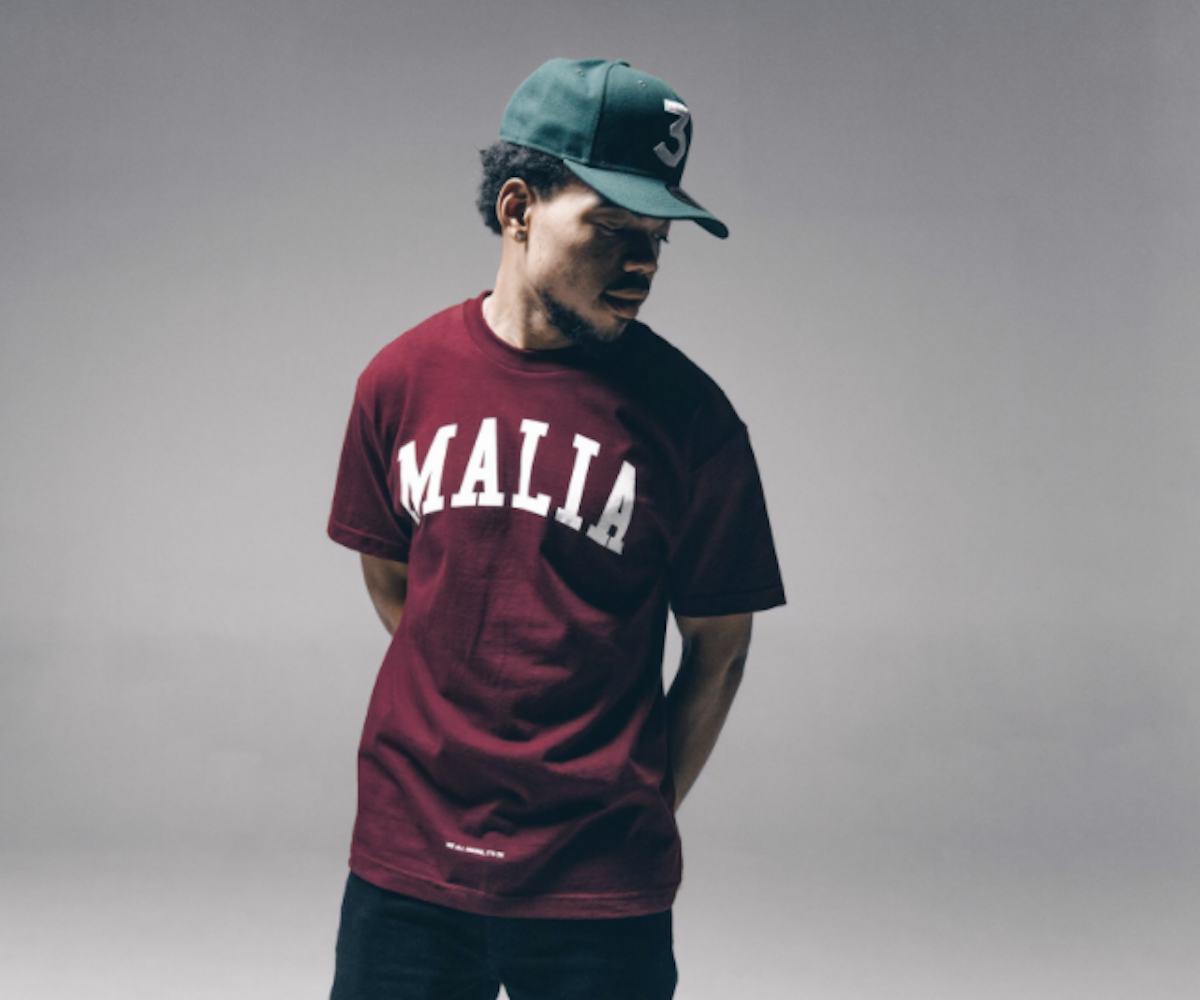 Photo courtesy of @chancetherapper / Twitter
Chance The Rapper Introduces #ThankUObama Clothes
In honor of the former president and his family
During the final year of his presidency, Barack Obama made no secret of his love for Chance The Rapper, both the man and his music. Chance responded in kind, and just like that, one of the great modern bromances was born. Now, the Chicago rapper is giving thanks to his dear friend in the form of a clothing line called #ThankUObama.
On Thursday, Chance tweeted a link to the collection, along with photos of himself wearing select items from the new line. Among the pieces devoted to the former first family is a tee shirt honoring Malia Obama, with a subtle reassurance to the 18-year-old's past behavior in the form of a "We all smoke its ok" tagline. Another item features the former president wearing a tilted crown, a clear homage to this iconic image of the Notorious B.I.G.
And if you want to honor the #RelationshipGoals of Barack and Michelle's union, well, Chance covered that, too. His white long-sleeve shirt featuring "Barack N Michelle" on the front, and their wedding anniversary date on the back, is the perfect tribute to the couple.
Joe Freshgoods, who designed the line, explained his intent via a statement on the collection's website. "With this project i wanted to timestamp a period in my life where i felt like i can do whatever i wanted to do and be whatever i wanted to be," he wrote. "The night Obama won his first term gave me so much hope, especially & most importantly as a black man. I decided to make a collection saying 'thank you' and give me something to smile at every now and then when i look in the closet."
You can cop your #ThankUObama gear here.