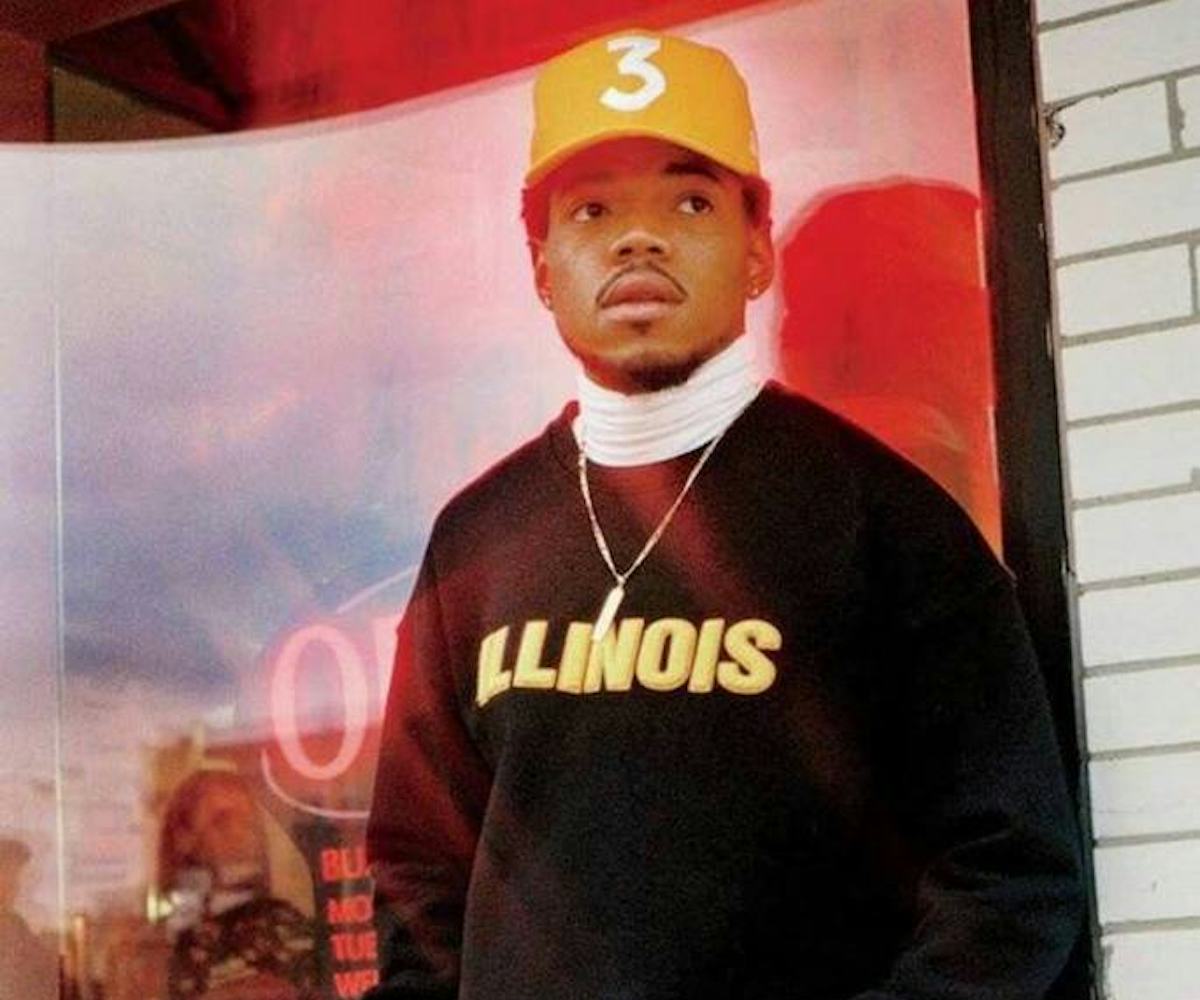 Photo via Facebook @chancetherapper
Chance The Rapper Passionately Defends Amy Poehler's Last Movie From Critics
"If you don't like 'The House,' you are poop"
Chance the Rapper will not hear your criticism of Amy Poheler and Will Ferrell's last movie, The House. He will not entertain any notion that The House was anything less than "a comedy delicacy." He will not stand for the injustice wrought by Rotten Tomatoes.
The House is a movie you probably didn't see. The two aforementioned comedy legends star as a husband and wife who decide to open a casino in a friend's basement in order to raise the money to pay the $500,000 they need for their daughter's college tuition. Chaos, deceit, and corruption ensue. Despite the fact that the film was packed full of comedy's best and brightest (Nick Kroll, Jason Mantzoukas, Rob Huebel, Michaela Watkins, Cedric Yarbrough), it was almost universally panned by viewers and critics and received a meager 17 percent on Rotten Tomatoes.
Enter: Chance. After watching the film on Thursday night, the rapper expressed his bewilderment that The House could have received such poor reviews. He says:
Chance's boldness caused other Tweeters to come out of the shadows and defend The House, while others remained firm in their assessment that it was "a pile of garbage." Chance also expressed his outrage that Rotten Tomatoes could give Bulwark, a "shitty racist unfunny fucked up ego trip of a movie", a 75 percent rating while only giving The House 17 percent, which brought out a whole slew of Tweeters to air their grievances about things they felt Rotten Tomatoes had also gotten very wrong. Ultimately, though, Chance made his argument clear and simple:
So there you have it, folks. Chance the Rapper: First of his name, father of Kensli, savior of Chicago Public Schools, defender of The House.