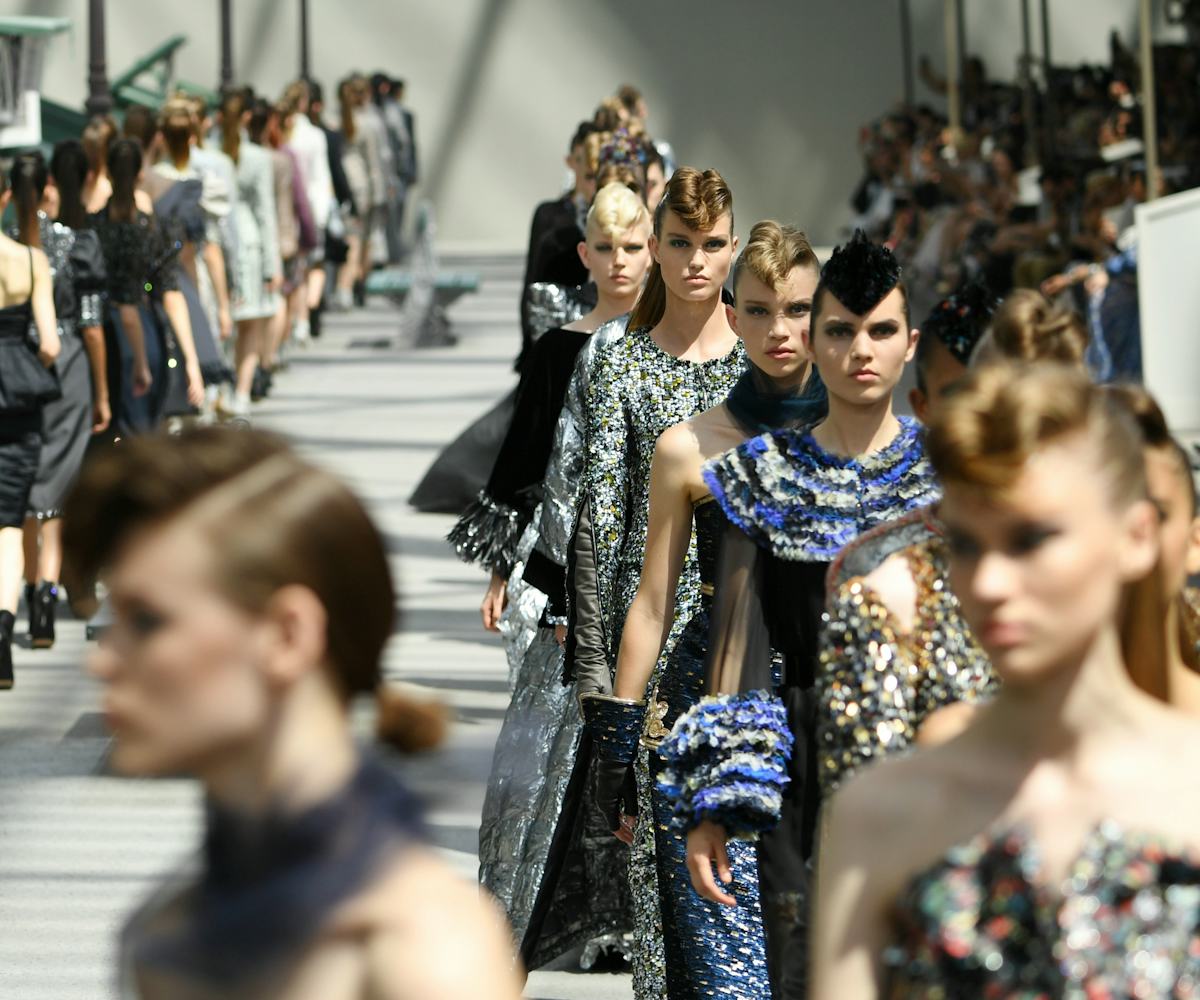 Photo by Pascal Le Segretain/Getty Images
Chanel Is Bringing The Runway To The Metropolitan Museum
It's been over a decade since the brand showed in NYC
Take this, Met Gala! Karl Lagerfeld, former co-chair of the Met Gala and Chanel's creative director, is bringing the brand's annual Métiers d'Arts runway show to the Metropolitan Museum of Art.
It's been 12 years since the French house has shown in New York City, so why not do it big? Given that the last show, for the 2006 Cruise collection, was held at Grand Central Station, the Met seems like the obvious way for Chanel to outdo itself after years away. NYC holds a special place in the company's history, according to a press release, as somewhere "where [Gabrielle Chanel's] revolutionary style had long been celebrated, as demonstrated by the support she received from the US department stores that carried her earliest hat creations starting in 1912."
Previous years' shows have been held across the world, from Paris all the way to Dallas, Texas—with last year being the first time Lagerfeld had ever shown in his hometown of Hamburg, Germany. This will be the third time ever that Chanel has shown in NYC, and it is sure to be a grand spectacle. 
The show is scheduled to take place on December 4.