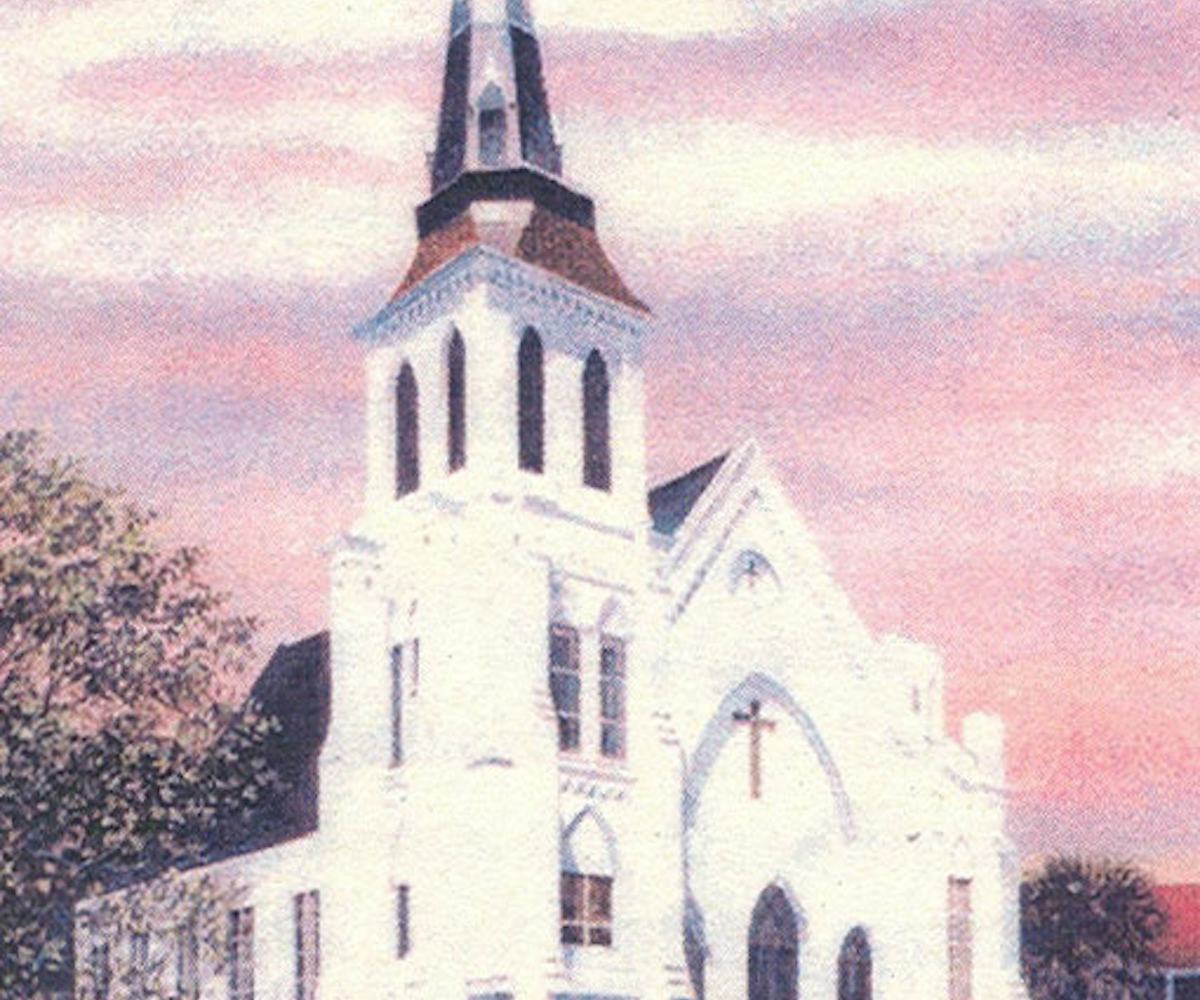 Photo via emanuelamechurch.org
calling it what it is: the charleston massacre
acknowledging the church attack as a serious hate crime
Last night, 21-year-old Dylann Roof opened fire in the middle of a prayer service at Emanuel African Methodist Episcopal Church in Charleston, South Carolina. Nine were killed, including pastor and South Carolina State Senator Reverend Clementa Pinckney. The shooting was a racially motivated hate crime–and a massacre–and it's important that we refer to it as such.
"You rape our women and you're taking over our country," Roof said before the attack on the historic black church, according to a report from a survivor of the attack. Because of the nature of his motivation, police are treating the incident as a hate crime, which would warrant a federal investigation. Still, however, media outlets like CNN are referring to the incident as a mere shooting, ignoring the fact that Roof intentionally entered the church that houses one of the largest black congregations on the east coast, observed the service for an hour, and then opened fire. Such a heinous act warrants much more targeted language–e.g. calling it what it is: a massacre. After all, the site was quick to refer to the Charlie Hebdo attacks as such, which was arguably an equally troubling act of terrorism. 
What's also important to note is that, while the Charleston massacre calls to mind hate crimes that occurred during the Civil Rights Movement, racially motivated attacks are by no means a thing of the past: There were 784 hate groups reported to be active just last year. (And it's not just an issue faced in the United States; any day now, the government in the Dominican Republic is expected to essentially purge the country of black residents, in an effort to be "cleansed" of Haitian immigrants.) 
It's time for us to accept that race relations are still a problem, and we need to make some serious changes.