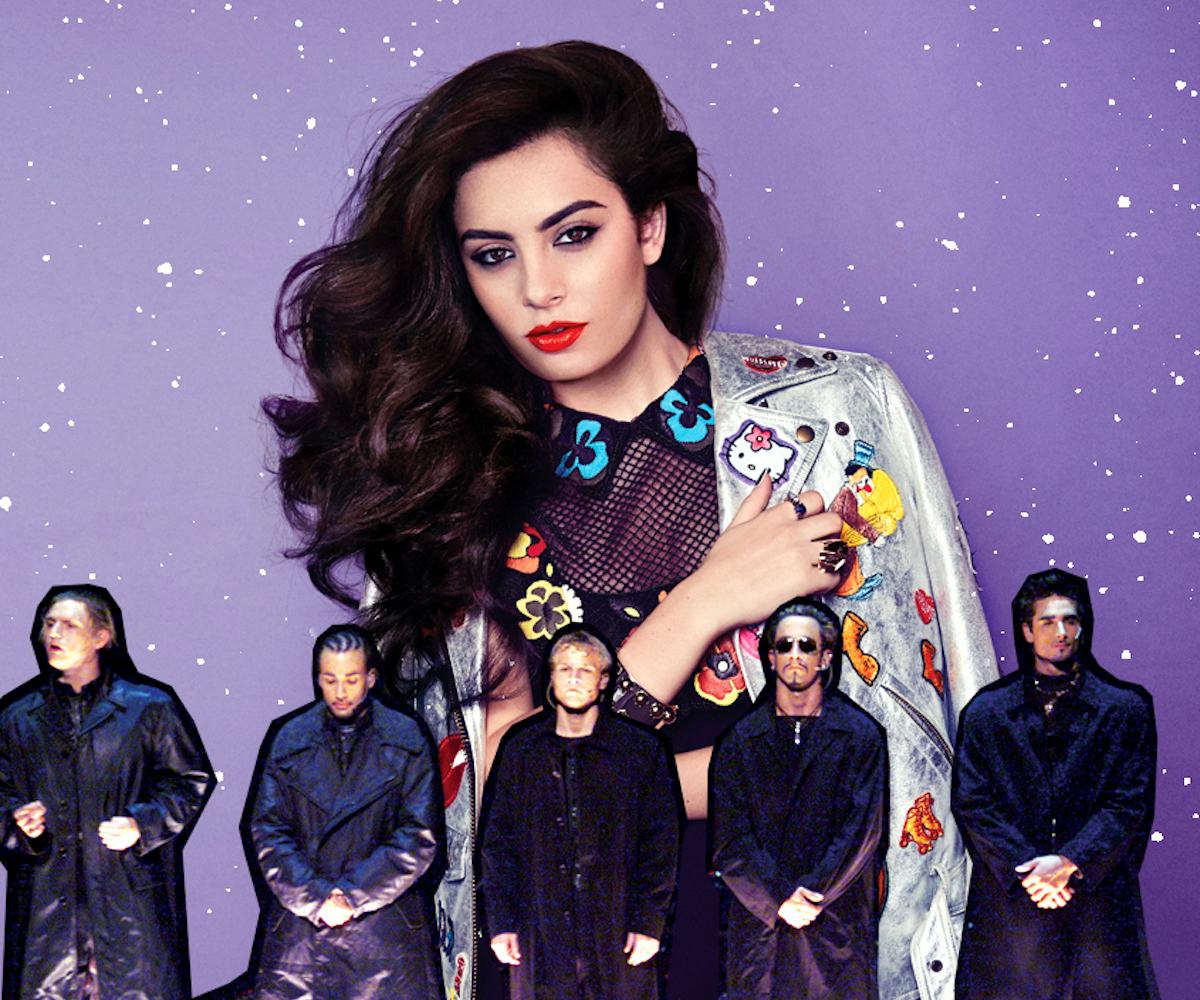 photos by zoey grossman and getty images
charli xcx covers the backstreet boys
Feeling nostalgic for boy bands? This new video might scratch that itch for you. Our latest cover gal Charli XCX gives a salute to the '90s in her sultry rendition of Backstreet Boy's "I Want It That Way," infusing the 1999 hit with her raspy vocals and heavy synth.
Charli performed this song as a part of A.V Club's "Undercover" series. Every year the website invites artists to their studio to cover one of 25 songs that they picked at the beginning of the year. As the months goes on there are less and less songs to choose from, but Charli proved that despite the limited options, she was ready to battle any song that came her way. The "Undercover" videos are notoriously fun: This year alone they have featured everything from GWAR covering The Pet Shop Boys' 80s classic "West End Girls" to New Politics taking on Vampire Weekend's "A-Punk." 
As it turns out, this stripped-down version of the "I Want It That Way" isn't that new to Charli. She previously performed the boy band classic in May 2013 at a Borderline Music store in Chicago. The A.V. Club rendition is also from 2013, but we could not be more pleased that the throwback has found new life on the Internet in conjunction with her Sucker album release.   
Charli explains that she picked to cover this Backstreet Boys hit as when it's stripped down it has an eerie Belinda Carlisle-like quality. But, if you ask us, Charli's synth-laden twist on this power ballad makes it uniquely hers.