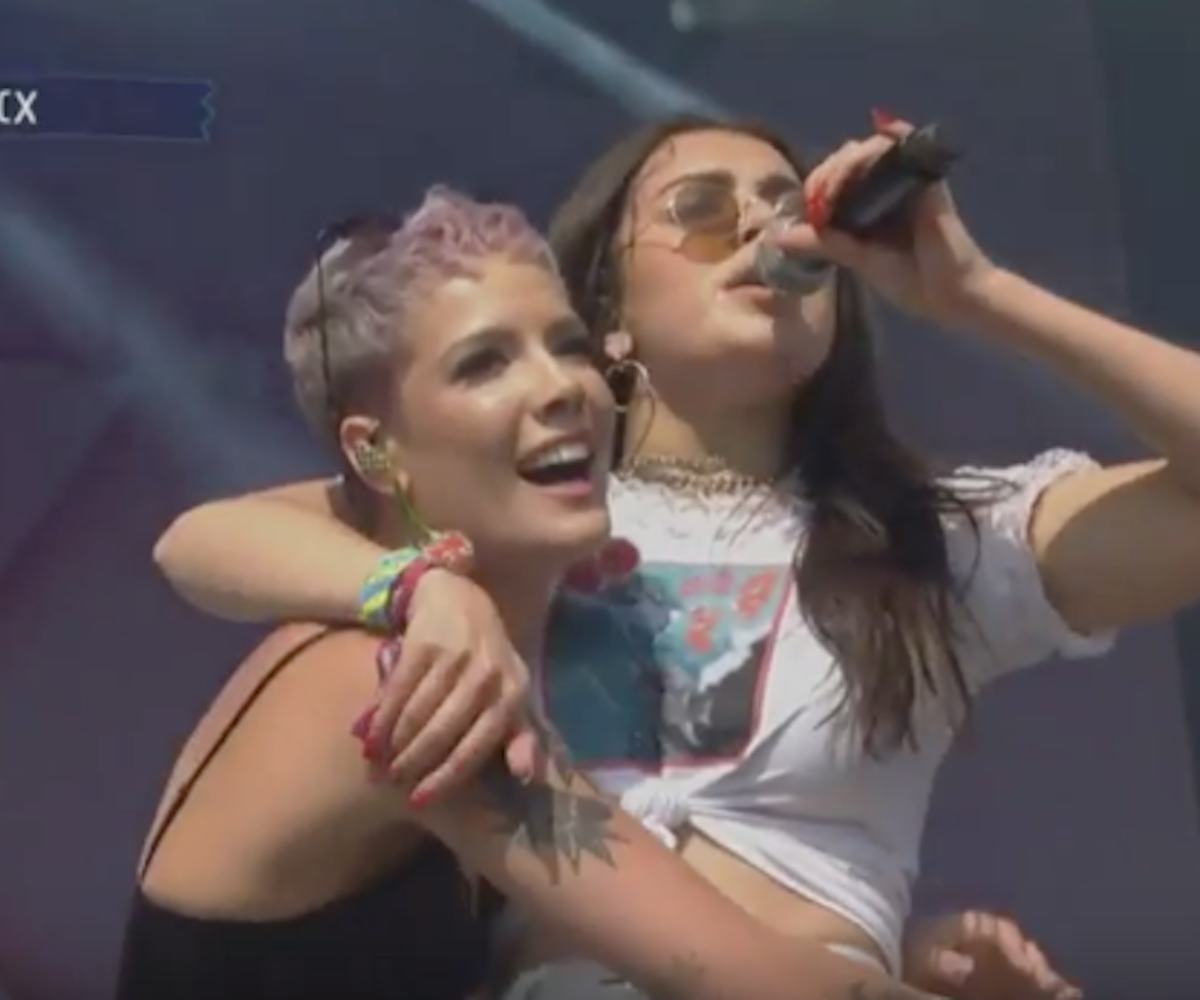 Screenshot via youtube
Charli XCX and Halsey Cover Spice Girls' "Wannabe," And It's Perfect
Charli XCX and Halsey have officially joined the club of cool musicians covering other cool musicians with their latest live performance. During her set at Lollapalooza yesterday, Charli XCX enlisted the help of Halsey to cover the Spice Girl's "Wannabe." It's the cover we didn't know we needed, but now, we can't imagine the world without it.
Charli XCX slyly hinted that she and Halsey would take on the cover in an Instagram photo, quoting one of the song's iconic lyrics before taking the stage. The photo's caption read, "....... are u ready lolla?? #zigazigahhhhh cc: @iamhalsey." And the crowd's reaction? Fire!
The cover could not have come at a better time, considering that Spice World, the Spice Girls' film, will be returning to theaters this September in honor of the film's 20 year anniversary. The group's Facebook page stated that while the film is only "for cinemas in the UK," they are "hoping to organize something for fans across the world soon." Fans can purchase tickets now. 
See the performance, below.