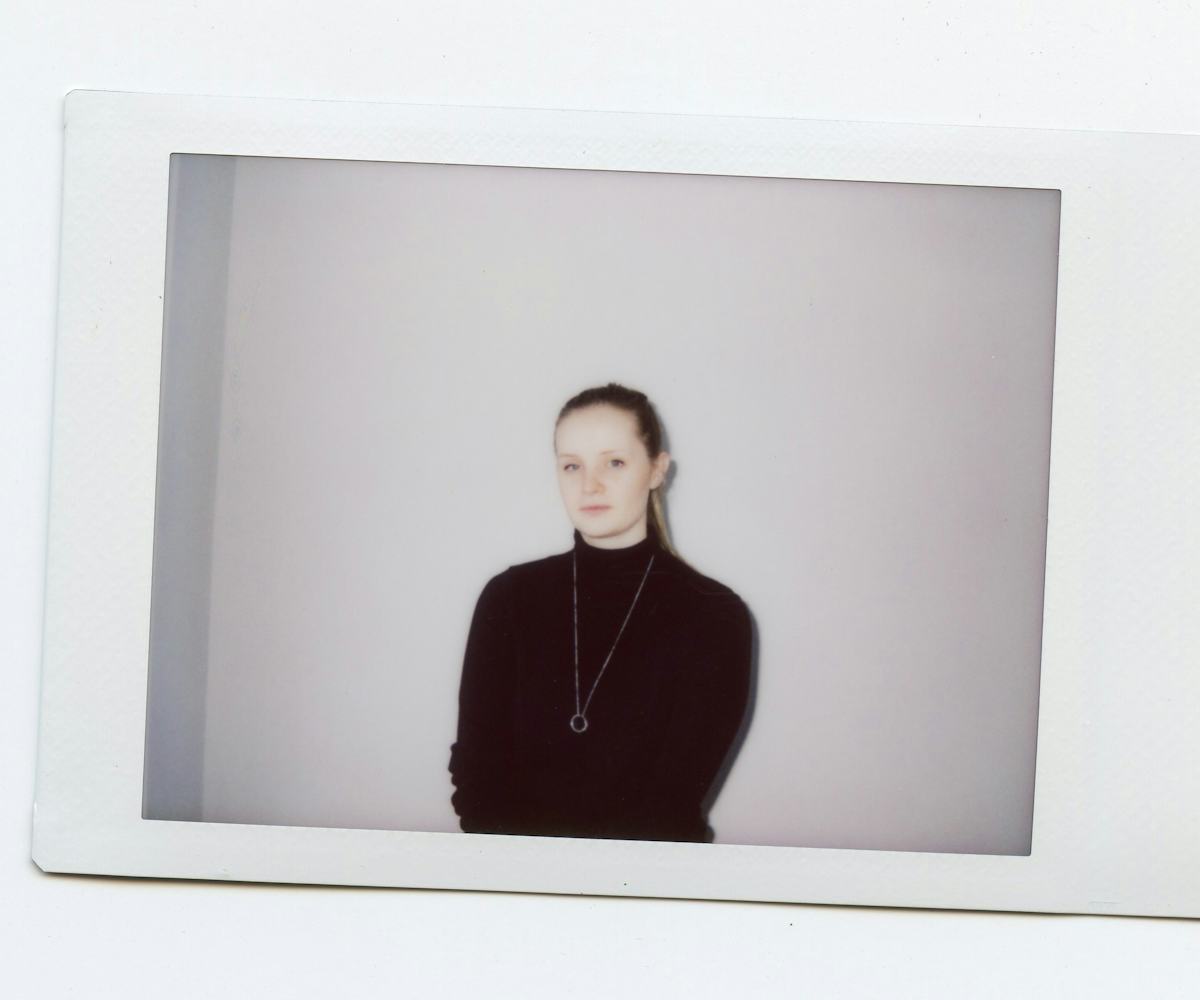 Photo by Devon Little
Charlotte Day Wilson Is The Next Best Thing Out Of Toronto
The 24-year-old is changing the Toronto music game
Toronto-based singer-songwriter Charlotte Day Wilson may be fresh on the map, but she's got the type of slow-burning, smoldering jazz and R&B-influenced sound that already feels classic. The 24-year-old has been quietly churning out hits all year, from the gospel-washed "Work" back in April to a guest spot in BADBADNOTGOOD's "In Your Eyes" this summer. But with her newly-released debut EP, CDW, Wilson is solidifying her timeless sound, and changing the conversation around the Toronto music scene in the process.
Getting here hasn't been easy—the artist has been, as she says, "working [her] ass off." Needless to say, the effort has been worth it. Wilson's tracks have been featured everywhere from Apple Music commercials to Grace & Frankie (and, natch, our playlists), and the singer kicks off a tour with Local Natives later this month.
Thankfully, Wilson found some time in-between studio sessions in Venice Beach to talk her EP, favorite travel tunes, and coming to terms with the "Toronto artist" label.
Do you remember the first song you felt a connection to?
"Ain't Too Proud to Beg" by The Temptations. I remember just kind of singing along to that and feeling like, "Oh my God, I want to be the singer of this song. I want to exist within this song." I think it was a lot of things, but mostly the grit and emotion in the singer's voice. I just remember wanting to feel as much as that person was feeling.
What about the first song you ever wrote?
There's a video of me singing in my bathtub as a kid and I'm just singing over and over, "It's a brand-new song! It's a brand-new song!" But aside from that, I think it was a song that I wrote maybe in grade 11, about wanting to find love and feel heartbroken. It was called "Dollar and a Dime." It was like, "Will love be free for me when I decide it's time? Or will it cost me my dollar and dime?" So much of my childhood and teenage-hood was spent listening to music about love and heartbreak, and I was just like, "What am I missing out on?" I felt as though I didn't have anything to write music about because I hadn't experienced love and heartbreak yet. And there's obviously much more that you can write about, but the vast majority of the songs that we hear in the West are love and heartbreak songs.
Yeah, it's funny how so much of music revolves around love themes.
I'm a huge sap, but I do think that love is the most important thing. Love literally makes the world go 'round. I'm always struggling with that, though, as a songwriter. Every time I sit down to write a song, it ends up being about my relationships, and even if it's not, I end up using love as a metaphor for something else. It's hard to escape. I think you realize that you listen to so much music that those are the words and the sounds phonetically that you hear all the time. "I" is a really nice sound. "You" is also a really nice sound. And when you phonetically piece it together, you're writing songs about me and you, and it's love.
Tell us about CDW. Is there a central theme to it?
To be honest, I don't think there is one. But it ties into when I was younger and wanting to feel all these emotions that I hadn't felt. All I do is music full-time now. Now that it's working, I have free time to be an artist, and it's the weirdest thing ever, because I'm encouraged to experience the world in a very emotional way. I'm just trying to find deeper meaning in all of the things I'm experiencing on the day-to-day. And in that, I keep finding that I feel overwhelmingly inspired every day, but I have a really hard time putting my finger on what it is that I'm getting from that inspiration or what that inspiration is trying to tell me. A lot of the songwriting on that EP is me trying to put a finger on some of these overwhelming, unnameable emotions.
I'm sitting on Venice Beach right now and watching these kids go by on their skateboards, and I'm just feeling so many things. These kids, what are their lives? What are their stories? It's 11am and they're already out here doing their thing, and I'm so curious about everything around me. It's trying to find a connection in everything.
What's your goal as an artist?
I want to be able to connect with as many different people as possible. I didn't want [CDW] to be overtly one thing or the other. A lot of people are calling [CDW] R&B and that's fine, because there 100 percent is R&B in there and I love R&B, but I was trying to make something that would appeal to all of my different influences. Sometimes when I'm writing I'm like, "Would this person [or] this artist like it?" And if I feel like they wouldn't, I'll refine it and try something else. It's a grueling way of working, because you can never appeal to everyone, but I guess I'm trying my best.
How do you strike that balance between others' opinions and your own?
I think that it drives me crazy, actually. I don't really have a balance. I spend way too much time thinking about whether people are going to like what I'm doing or not. What it comes down to is, I'm just trying to give myself chills down my spine. If that happens, I'm happy. Something that's making me feel so physically one way, it would be hard for it not to make other people feel that way.
What's the story behind "Work?"
I was at my girlfriend's grandparents' cottage, and I brought a little toy keyboard, and I started playing around and I wasn't really happy with anything that I was playing. I just told my girlfriend, "Can you play a chord?" And she's completely tone deaf, so she had no idea what she was doing, but she just plopped her fingers down on three notes, which ended up being the first chord of "Work." I feel like she played that chord and I knew exactly where I wanted the song to go. I just kind of sang, "nananana work." And that's kind of how I write everything. It's totally phonetic at first, and then that turned into "It's gonna take a bit of work." That song was a perfect weird moment.
How do you feel about being labeled as an artist from Toronto?
Everyone has been asking me a lot about, "What's it like to live in Toronto?" and, "What's going on there?" I don't shy away from the Toronto music label, but yeah, any major city with a diverse population is going to have an interesting artistic community. Toronto is an extremely diverse place, which means the art scene is all over the place. That's the one thing I don't like, how a lot of journalists label Toronto as the R&B city. Yeah, there's tons of R&B, but there's so much more to it. I'm trying to kind of lead that conversation in a different direction when it comes to Toronto music, but it's tough, because the reality is that Toronto did not have a spotlight on it before Drake. So I'm not scared to say I think Drake's done so much for Toronto. But I feel like everything that I ever read about Toronto music references Drake. And it's like, okay, we know that, and we can move past that at this point.
Given that you're about to go on tour with Local Natives, do you have any travel music recommendations?
I just made a nine-hour Spotify playlist. I think that's the best part about traveling and road trips—the music you listen to. That's what I'm the most excited for with going on tour. So much of the time, music is on in the background in the casual sense, and it's hard to deconstruct what you're listening to. But when I'm listening to it, I want to just be able to geek out about everything that I'm hearing.
From Wilson's playlist: "Radio Silence" by James Blake, "James Joint" by Rihanna, "That's Us/Wild Combination" by Arthur Russell, "Time Will Tell" by Blood Orange.
Do you have a personal truth or motto that you live by?
I would say that "Work" was a pretty true motto to how I live my life. I sound like such a sap and so lame, but I feel like a lot of people live their lives without feeling as though they have the capacity to control their own destiny. I'm a firm believer of that. But it's situational, too. Some people are not ever going to have the privilege to do what their wildest dream is, but I think that relatively, we all are capable of doing that thing that you want to do. Everyone should dream a little bit more, but know that it doesn't come without working your ass off.