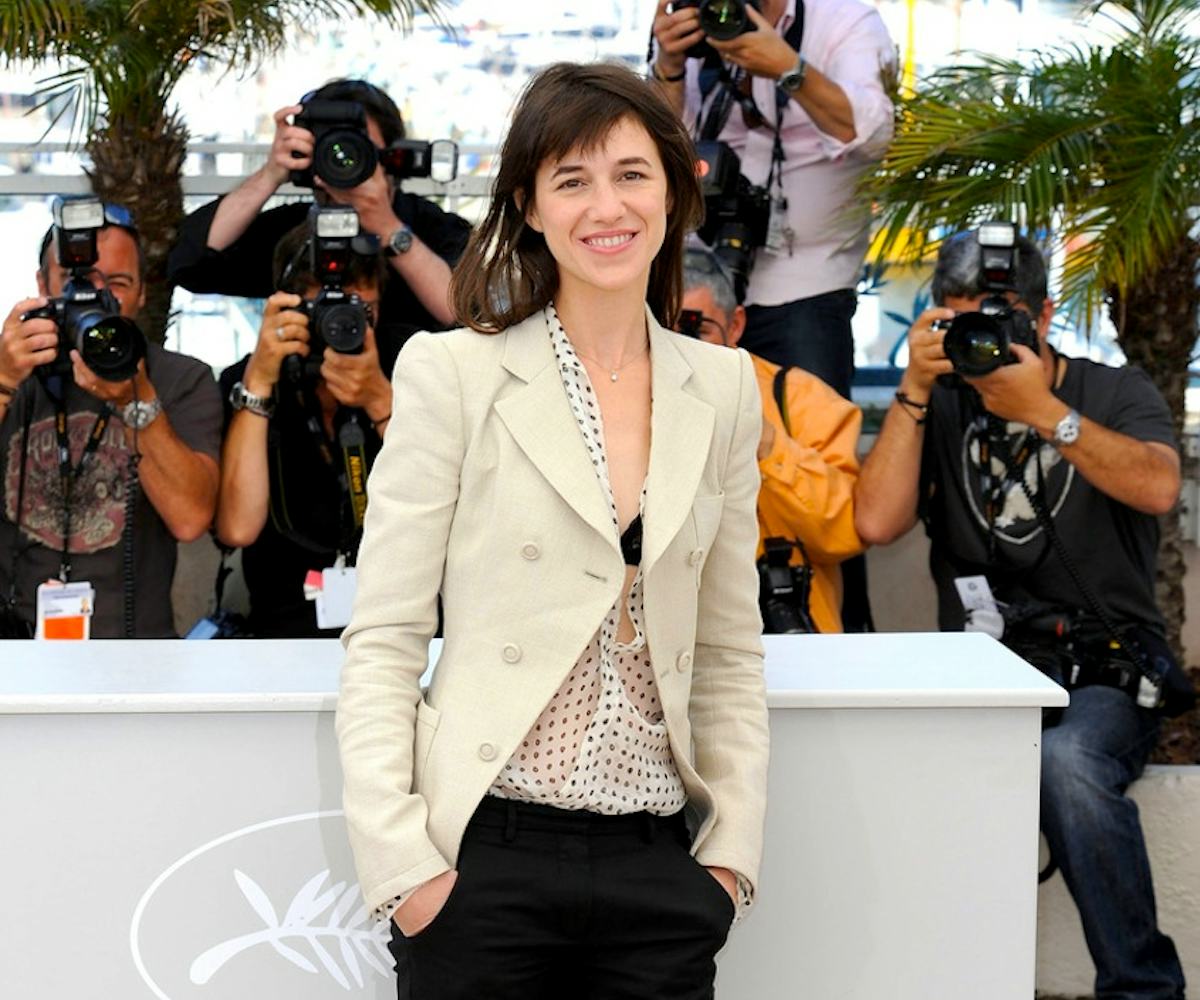 the essentials: charlotte gainsbourg
in honor of her birthday, channel the french star with these key pieces.
It's been exactly one week since we last celebrated our favorite modern French muses for Bastille Day, but today marks Charlotte Gainsbourg's 43 birthday! So obviously, we're taking the occasion and running with it as an excuse to stock up on her signature style. With a pared-down aesthetic (probably passed along from her mother, Jane Birkin), the actress and singer has mastered the art of effortless chic with a little help from a couple of wardrobe staples.
And turns out, the secret to copping it ourselves is all in the details. Minor changes in the cut, the fabric, and the color make a game-changing difference in radiating Gainsbourg's total French cool versus looking like a wannabe. (Think quality over quantity.) This—um, and the fact that we don't want to make our bank accounts cry too much—is the main reason why we've broken down the Gainsbourg trademark look into five key items. Grab your wallet and click through the essentials in the gallery.
1. A shrugged-on blazer, like this one from Free People
2. A pair of straight--not skinny--jeans, like APC's Jean Moulant version.
3. A cool, yet completely understated blouse, like this one from Isabel Marant.
4. A pair of wear-everywhere brown ankle boots, like these from Ralph Lauren.
5. A really awesome multi-tasking BB Cream, so you can wear (practically) zero makeup and look 100-percent gorgeous. We love this 10-in-1 version from Stila.