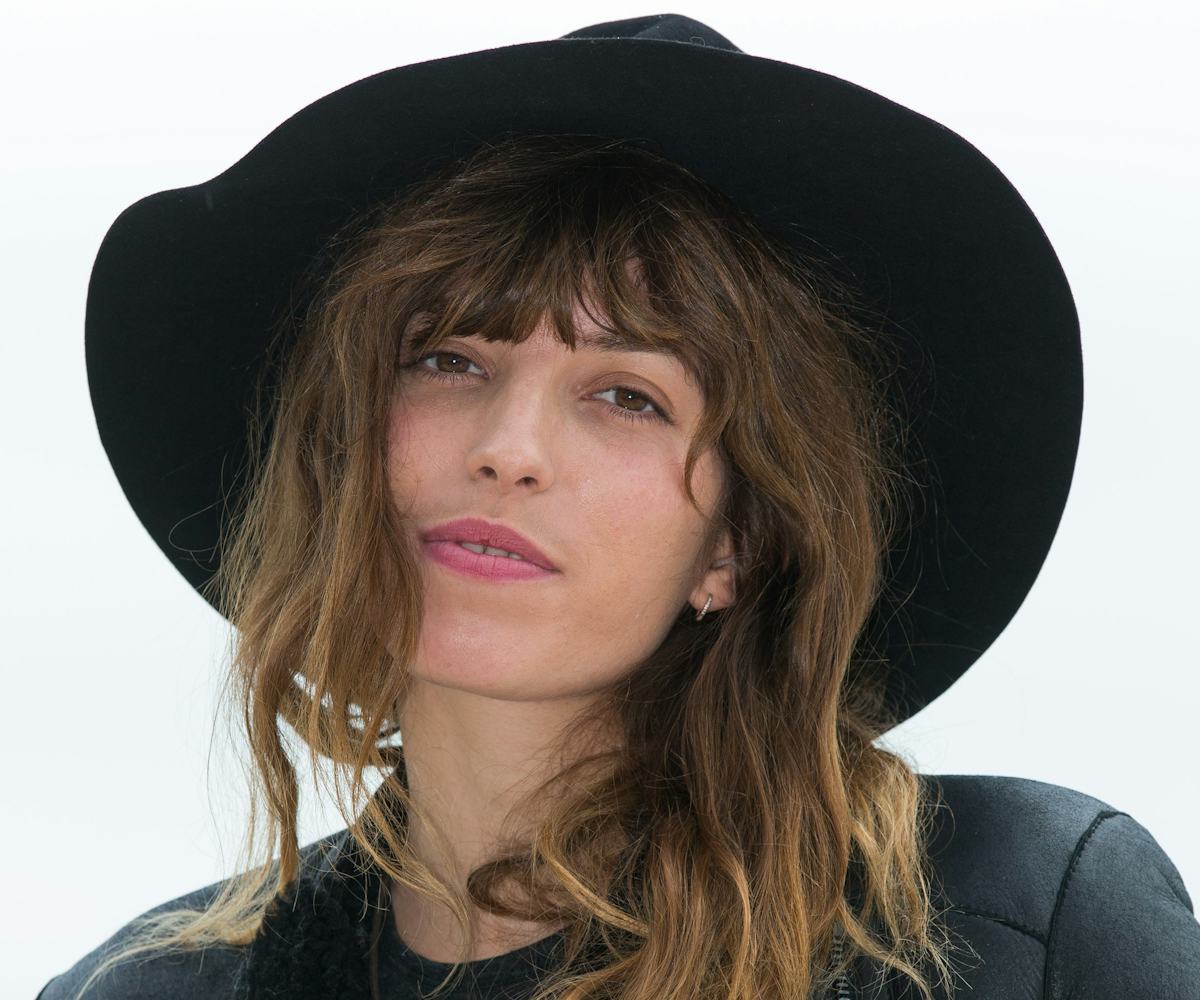 all photos by getty images
get schooled in french style
with lessons by everyone from lou doillon to lea seydoux.
Whether it's a high drama cat-eye courtesy of Brigitte Bardot or a pared-down jeans and tee inspired by Jane Birkin, we owe so much of our style to classic French fashion icons. But while it's always a good time to channel Bardot, Birkin, Ines De La Fressange, or any of the other originals, this Bastille Day let's all a cue from the class of 2014.
This newer crew already has the je ne sais quoi in their blood, but instead they mix up French closet staples like striped tees, straight-leg jeans, and boho hats with a rad bohemian twist. We've narrowed the list of modern muses down to 10--and each one comes with her own special styling tip. 
It might be Bastille Day, but who says you can't go ahead and channel these ladies the other 364 days of the year, too? Click through the gallery to get schooled by Lou Doillon, Lea Seydoux, Audrey Tautou, and more.
1. Astrid Bergis-Frisbey: Contrary to popular belief, a denim dress can be eveningwear-approps (especially when paired with a quilted Chanel bag).
2. Clemence Poesy: Try a bowtie with a dress. You won't regret it.
3. Melanie Laurent: When in doubt, button your collar all the way up. Boom! Instant polish.
4. Adele Exarchopoulos: A high-waisted pencil skirt paired with a crop top is a surprisingly ladylike combination.
5. Audrey Tautou: Short hair, don't care. Just look at Tautou, who's rocked everything from a close-cropped pixie to a longer bob.
6. Lea Seydoux: It's cool, not corny, to match your outfit to your movie roles.
7. Lou Doillon: Everyone--we repeat, everyone--needs a floppy hat. Bonus points if it looks like you got it out of your grandfather's closet.
8. Charlotte Gainsbourg: Shimmery pants are the new LBD.
9. Josephine De La Baume: Don't listen to the haters...baggy-on-baggy can be totally chic.
10. Marion Cotillard: Skip the slinky minidress for something with a bit more volume. It's way more interesting this way...and that's what French dressing is all about.