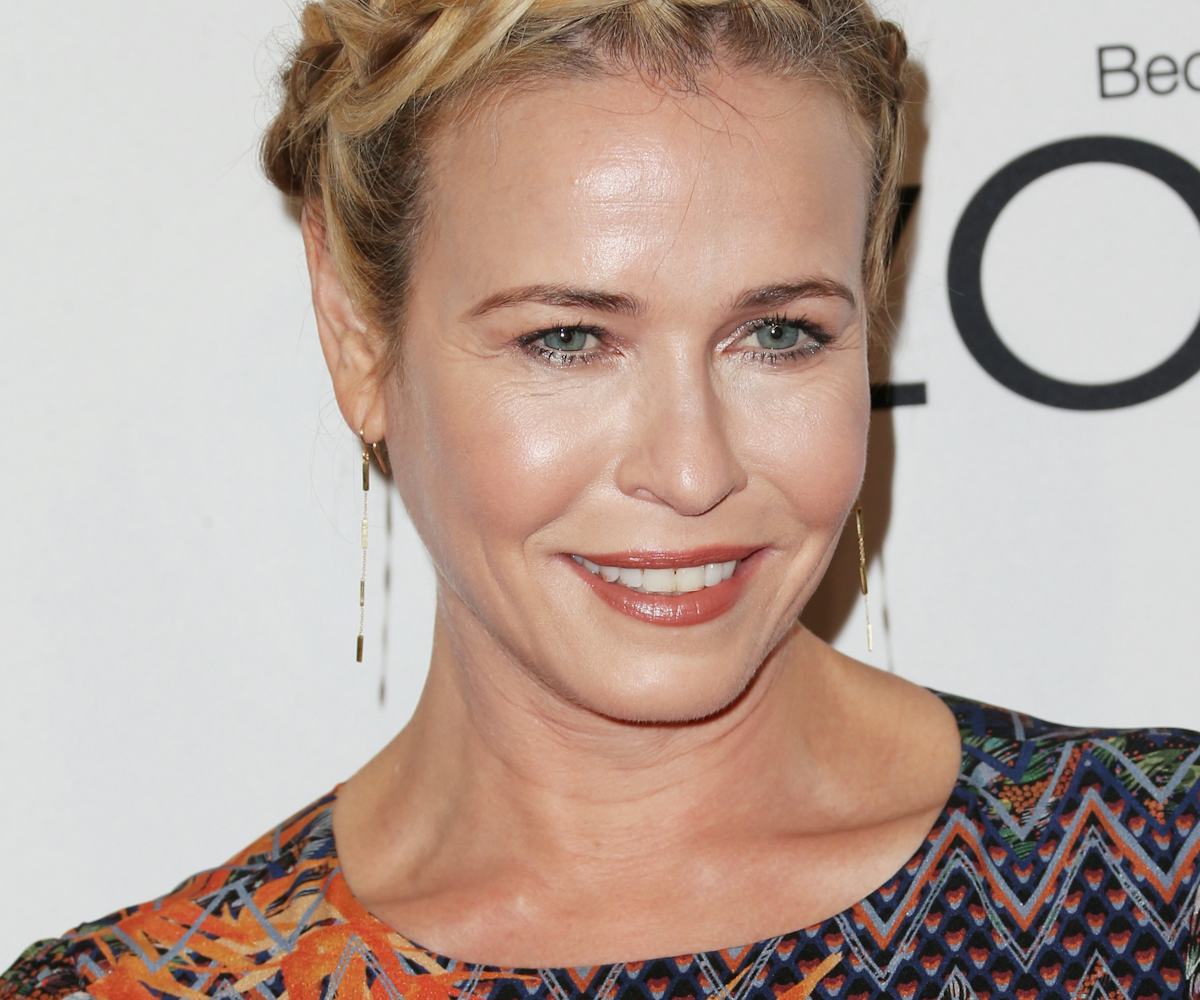 Photo by Frederick M. Brown / Getty Images
Chelsea Handler Blames The Kardashians For The Trump Presidency
"We've turned into a reality show"
In the final days of the world as we know it, people are still trying to come up with explanations for how Donald Trump rose to become the next president. We've all heard about the disenfranchised white voters, the mismanaged Clinton campaign, and the Russian hacking. Over the weekend, Zoe Saldana put the onus on Hollywood. And now, Chelsea Handler, who is becoming one of the entertainment industry's most vocal Trump critics, is blaming the Kardashians and the kulture that kreated them.
Handler, appearing on the cover of Variety's Inauguration Day issue alongside Lena Dunham, Michael Moore, and Van Jones, told the publication that the Kardashians are responsible for ushering in the Reality TV era that she believes helped to elect Trump:
Stop covering [Trump] so much. They were treating him as an entertainer first. It was a reality show. We've turned into a reality show. I blame the Kardashians, personally; the beginning of the end was the Kardashians. The way these people have blown up and don't go away — it's surreal. Everyone is for sale. We're looking at a man that gets mad at Vanity Fair for reviewing his restaurant poorly. By the way, have you ever been to that restaurant? It's the biggest piece of garbage you've ever walked into. That place looks like a Southwest airport lounge. It's the worst.
It's unlikely Handler actually blames the Kardashians for the ascendancy of a con man to the highest office in the land and seems more like she was using her former E! colleagues as a metaphor. Maybe we'll find out more when Handler leads an anti-Trump rally this Saturday at the Sundance Film Festival.