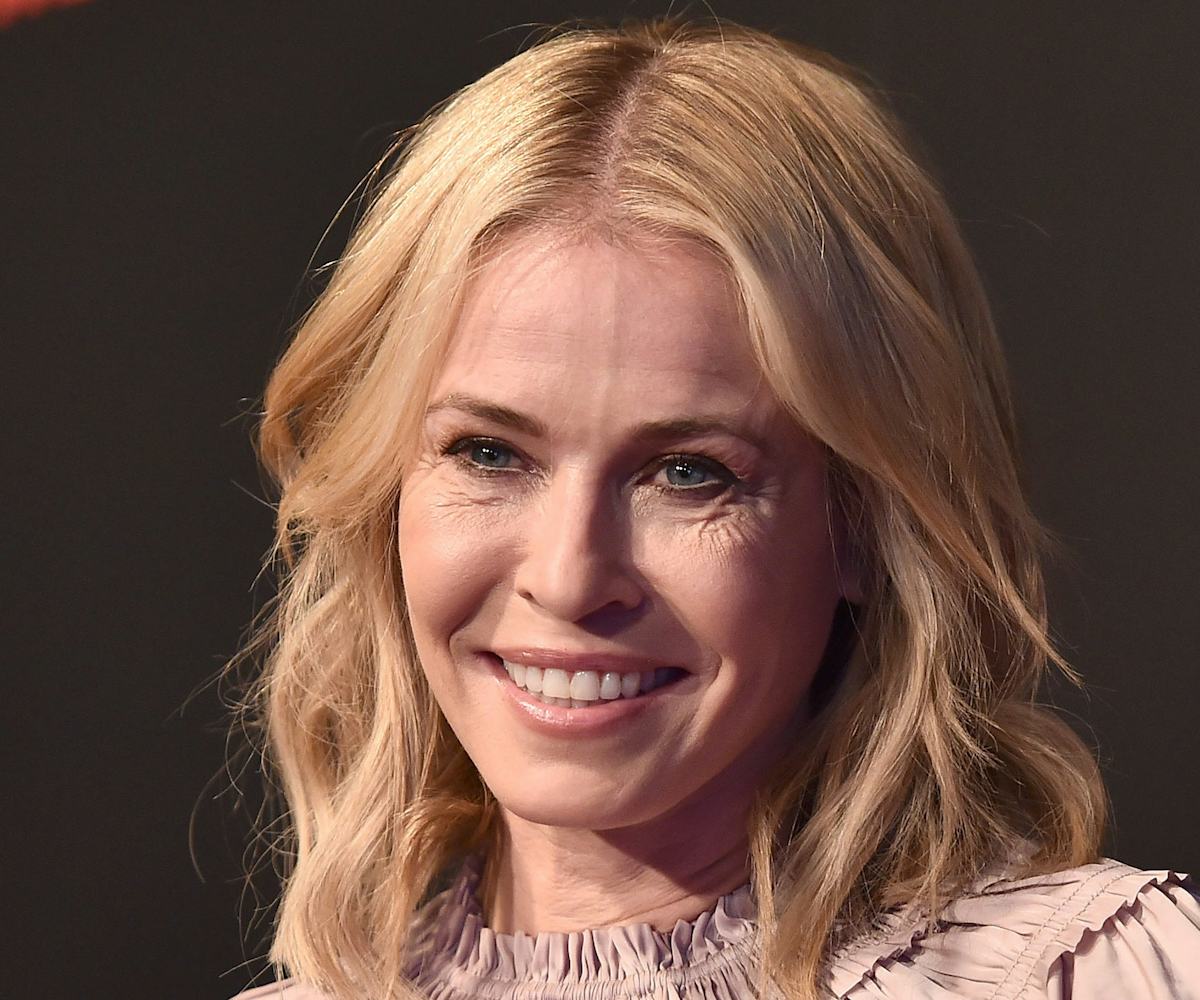 Photo by Alberto E. Rodriguez/Getty Images
Chelsea Handler Equated Sex Workers With Abusers And Molesters
This is some old-school morality policing
For the past few days, comedian Chelsea Handler has expressed numerous frustrations with the Trump administration and the Republican party via her Twitter—from the way GOP politicians have been addressing DACA to what she sees as the complicity of the party in regard to the alleged sexual misconduct carried out by its members. However, the sex worker community is calling bullshit on one particular tweet, in which Handler appears to equate sex workers with abusers.
"There is an entire generation of children who's [sic] first memory of their President is a man who supports child molestors [sic], wife beaters, Russian hacking, and porn stars," Handler wrote on Saturday, February 10. "It is our responsibility to make that a memory and not a consistency. We all have a moral obligation. Keep going." And while it could be interpreted as a jab toward Trump's alleged extramarital affair with porn actor Stormy Daniels (a claim that Daniels later denied), the phrasing put off many as it seems to lump together porn stars with molesters and wife beaters. 
"Disappointed to see you @chelseahandler equate porn performers with abusers," one user tweeted in response. "There are many good (kind, honest, smart, respectful) people in the adult film industry. Porn stars (ie mostly women!) enjoy - and benefit - from sex work. Seems like something you should stand for!" Another added, "Shaming sex workers, equating sex work with abuse and treason, is shameful." One user also succinctly pointed out that "there isn't anything wrong with porn stars."
And they're right. Not only is Handler's sentiment dangerous, but, frankly, it's archaic morality policing. It's a privileged form of feminism to compare consensual, voluntary sex work—a legitimate form of employment—with perpetrators of sexual and domestic violence. And while it should be noted that there is some gray area when it comes to the "empowered sex worker" idea (especially when considering those who are coerced or forced to sell sex as a means to survive), it's widely agreed upon by a number of human rights organizations that the decriminalization of sex work would lead to a significant amount of harm reduction, whether it be in terms of physical violence, labor exploitation, or STD/STI prevention. Not only that but sex isn't innately immoral or criminal, and it's fucked up to try and penalize people for it.
Per the Archives of Sexual Behavior, sex workers have a notoriously difficult time in the eyes of a legal system still mired in sex-negative social mores. And because of this stigmatization (which Handler only perpetuates with her tweet), sex work tends to be criminalized ineffectively, with marginalized groups (including POC, immigrants, and LGBTQIA+ people) being hit the hardest by measures that force their line of work underground—where it can't be regulated, reported, or negotiated in a way that's safe for everyone involved. This is inherently very different from the alleged abuses of powerful men like Roy Moore and Rob Porter, who regularly use their privilege to skirt punishment and/or intimidate those they've allegedly abused. 
Needless to say, it's damaging and disheartening to see Handler continue to perpetuate this narrative. Here's to hoping that we progress toward a future where sex is no longer considered shameful or punishable under the law.