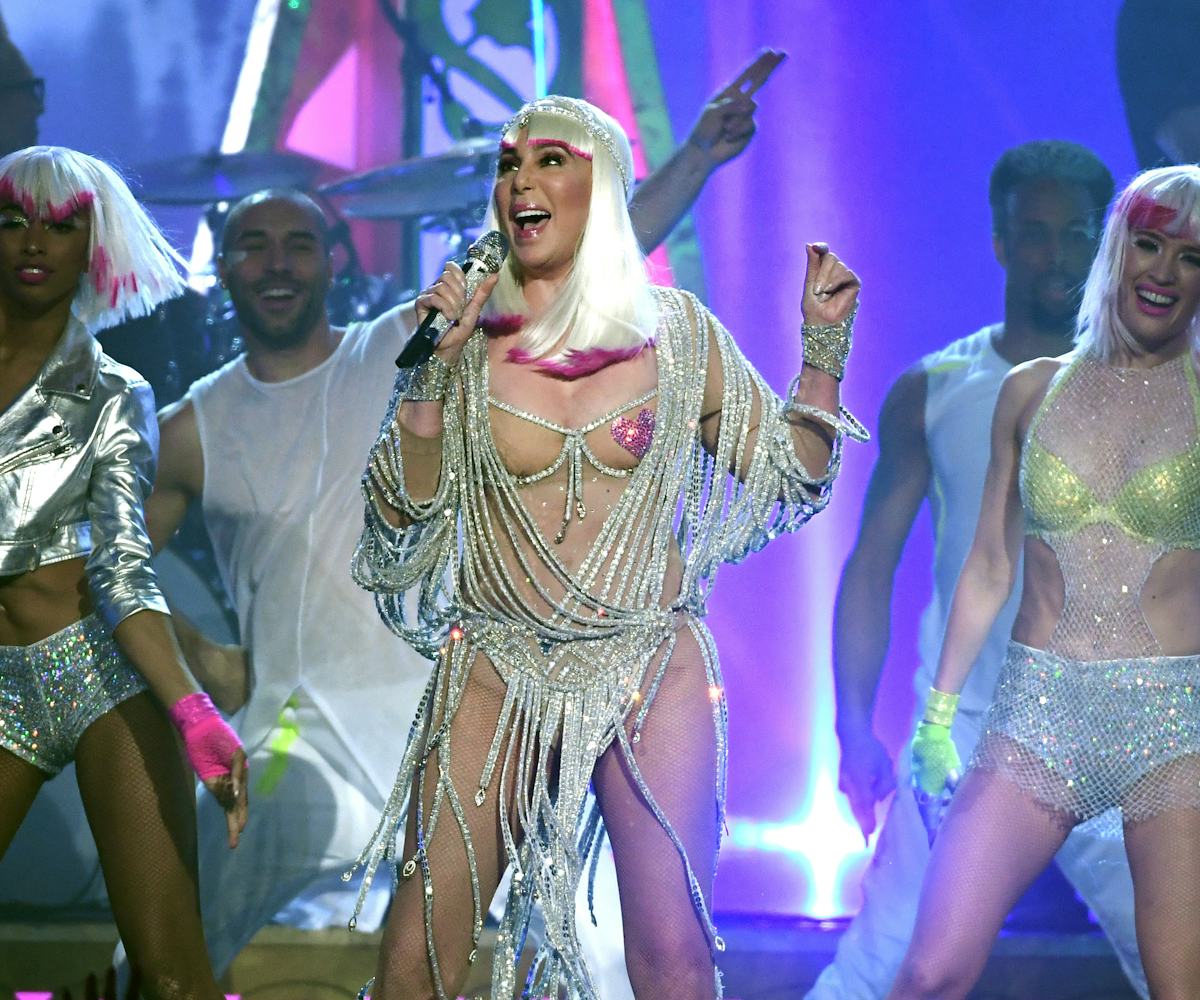 Photo By Ethan Miller/ Getty Images.
Cher's Life Is Officially Being Turned Into A Musical
We do believe in life after love
Are Broadway musicals the new television/film reboots? It appears so. This morning, we reported that Cyndi Lauper is working on the music for the Working Girl-inspired play. Alanis Morissette's Jagged Little Pill is, too, getting the musical treatment. And now, another icon is having her career brought to the big stage.
Cher, who had a legendary performance fit for the diva she is during the Billboard Music Awards, is getting a musical based off of, what else, her life. In classic Cher fashion, she announced the news on Twitter. (Side note: If you're not following the singer on Twitter… follow the singer on Twitter right now). "Just got off phone w/ Writer & Director of musical," she wrote. She continued, explaining that there will be—"be" replaced with a bee emoji; she really loves her emojis—a performance set in a theater with actors, singers, and dancers (well, duh). It will come to Broadway next year.
According to reports, the show will follow the singer's life from childhood through her marriage to the late Sonny Bono and her reinvention as a pop symbol. Back in January, Cher expressed hesitancy at having her life immortalized on stage. She was prepared not to like it, but, in the end, she ended up sobbing and laughing throughout. The show will be produced by "Hamilton"'s Jeffrey Seller and Flody Suarez and will reportedly include hits like "I Got You Babe," "Believe," "and "Gypsies, Tramps and Thieves." We can picture the ornate costumes and grand headpieces now.