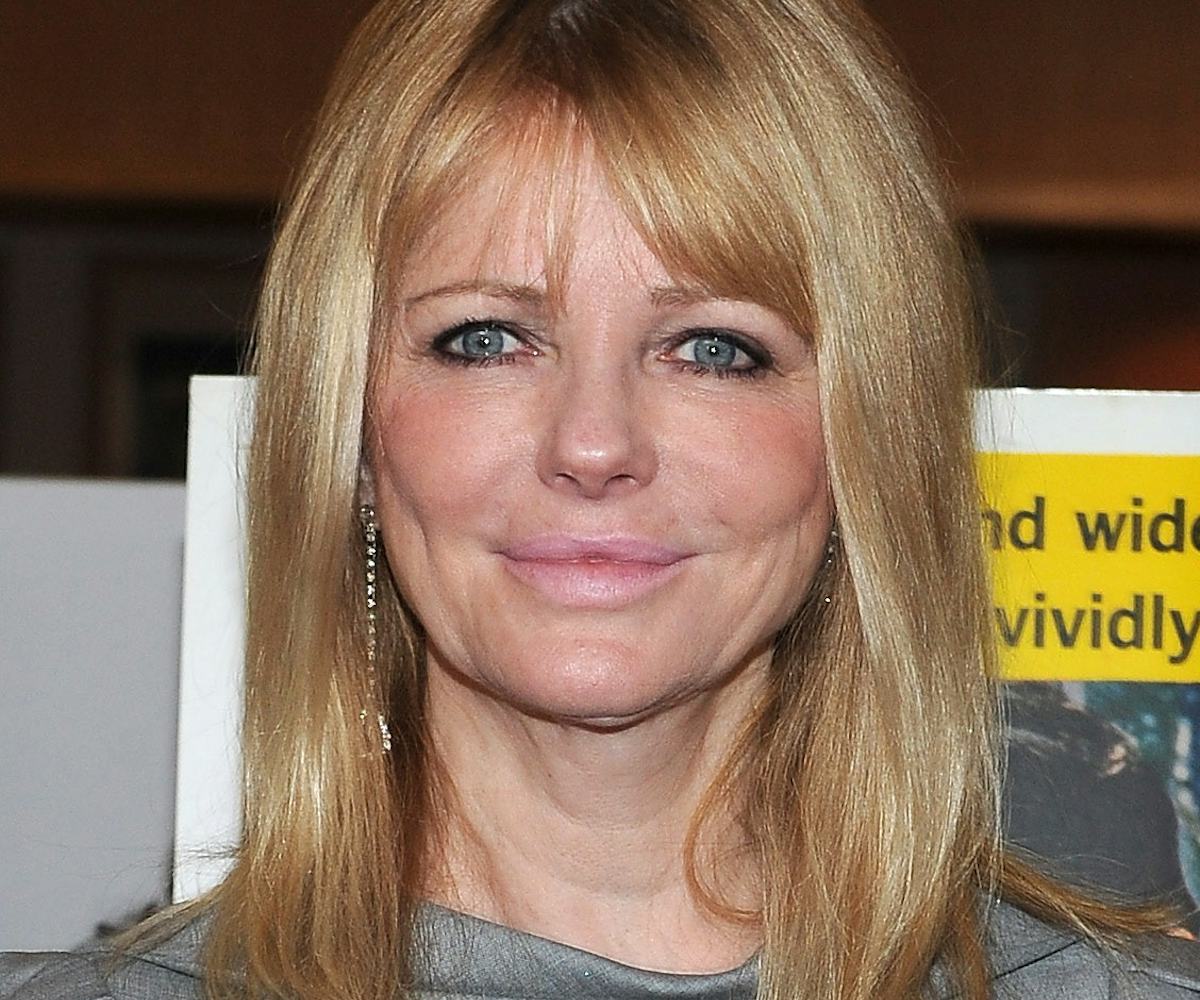 Photo by Michael Buckner/Getty Images.
Cheryl Tiegs Disapproves Of Glamorizing Plus-Size Models
"I don't like that we're talking about full-figured women"
Former supermodel and Sports Illustrated Swimsuit Issue cover star Cheryl Tiegs made headlines yesterday, albeit for the wrong reasons. When an E! reporter asked if she "loves" seeing "full-figured" models (this year's Sports Illustrated Swimsuit Issue features plus-size model Ashley Graham as one of their three covers), she responded, "I don't like that we're talking about full-figured women because it's glamorizing them because your waist should be smaller than 35 [inches]. That's what Dr. Oz said, and I'm sticking to it. No, I don't think it's healthy. Her face is beautiful. Beautiful. But I don't think it's healthy in the long run."
While everyone is talking about her response now, it's pretty obvious that yesterday was not the first time Tiegs contemplated the issue. On February 16 she tweeted a photo of Hailey Clauson, one of the other Sports Illustrated cover models for 2016, saying "I posted a pic of a beautiful swimsuit model on my fridge—gave me inspiration to have a thin, healthy, strong body." Considering the Swimsuit Issue dropped just a couple days before, this looks like a pretty obvious subtweet from Tiegs to Graham. Not cool.
After the backlash from the past 24 hours, Tiegs took to her Facebook page to try to clear things up, in a post that's since been removed. "I would like to clarify my thoughts regarding bodyweight," she wrote. "I don't think being anorexic, bulimic or overweight are healthy. All of these can be connected to serious health issues. I want everyone to be as healthy as they can be." As of this afternoon, she has posted on both her Facebook and Twitter: "My sincere apologies to everyone I have hurt. I truly just want everyone to be healthy & happy." The message may have come too little, too late, and leaves us wondering if Tiegs truly is sorry, or if she's simply sorry everyone felt offended by what she had to say.
Tiegs could simply be hesitant of jumping on the body positivity wagon because of health concerns like obesity, but it's worth noting that plus-size and obese are not one and the same. Health, in relation to weight, can be a tricky topic to navigate, and certainly isn't a black and white issue, as plus-size athletes like yogi Jessamyn Stanley and Olympic weightlifter Holley Mangold prove. The fashion industry, while slower to adapt to changing societal views, has made grand strides in reflecting this as of late, showcasing plus-size models in everything from lingerie to activewear, and yes, the Sports Illustrated Swimsuit Issue cover. As Graham herself says, "It doesn't matter if you're a size 2 or 22, you can be healthy as long as you're taking care of your body, working out, and telling yourself 'I love you.'" We hope Tiegs eventually gets the message.