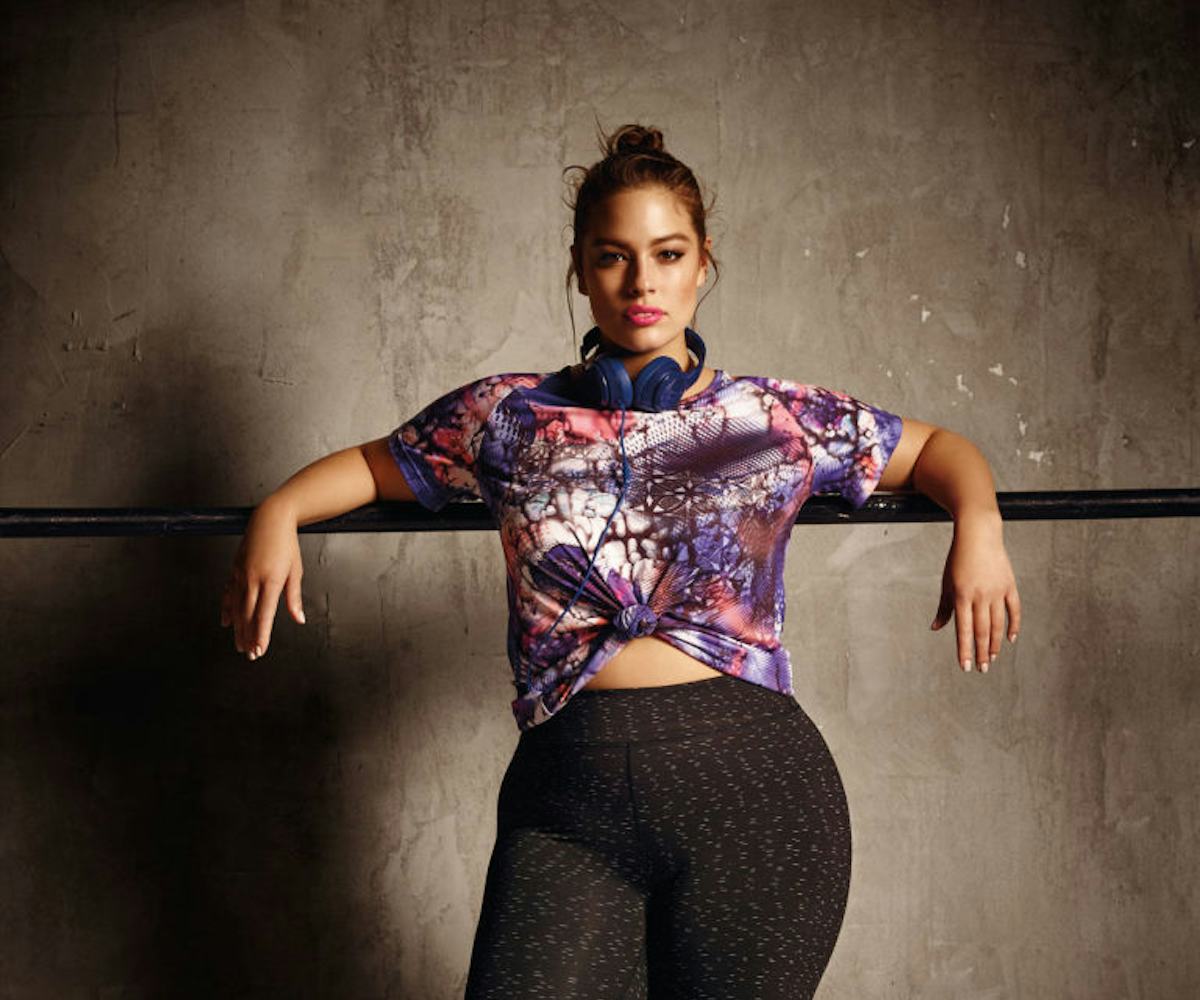 Photo courtesy of Addition Elle.
Ashley Graham Is Proving That Health Isn't Directly Connected To Size
Although the fashion industry still conjures images of slim, willowy women, there's no doubt that body diversity—as well as ethnical diversity—is dominating the industry. In the past few months alone, Christian Louboutin cast its first plus-size model as the face of its beauty campaign, Ashley Nell Tipton won Project Runway by debuting a plus-size collection, and Barbie Ferreira fronted Aerie's retouch-free swimwear campaign. Now, plus-size supermodel Ashley Graham, who first commanded the mainstream public's attention in her Swimsuits For All campaign featured in last year's Sports Illustrated Swimsuit Issue, is continuing to lead the industry in the right direction with her latest campaign.
As the new face of Canadian retailer Addition Elle's NOLA activewear line, Graham shows that athleticism doesn't directly correlate to size, which for some reason isn't extremely obvious to some. While Graham has designed a lingerie collection for the brand and starred in many of their previous campaigns, this partnership seems particularly necessary. As one of the most visible figures in the body positive movement, her celebrity is helping to empower more women to appreciate their body and all of its curves. 
The line—which features leggings, sports bras, running jackets, tanks, tees, and yoga pants—ranges from $40 to $130 and is available from size X-4X, aside from the sports bras which go up to 3X. It will be available at additionelle.com starting February. Preview the collection in the gallery above.