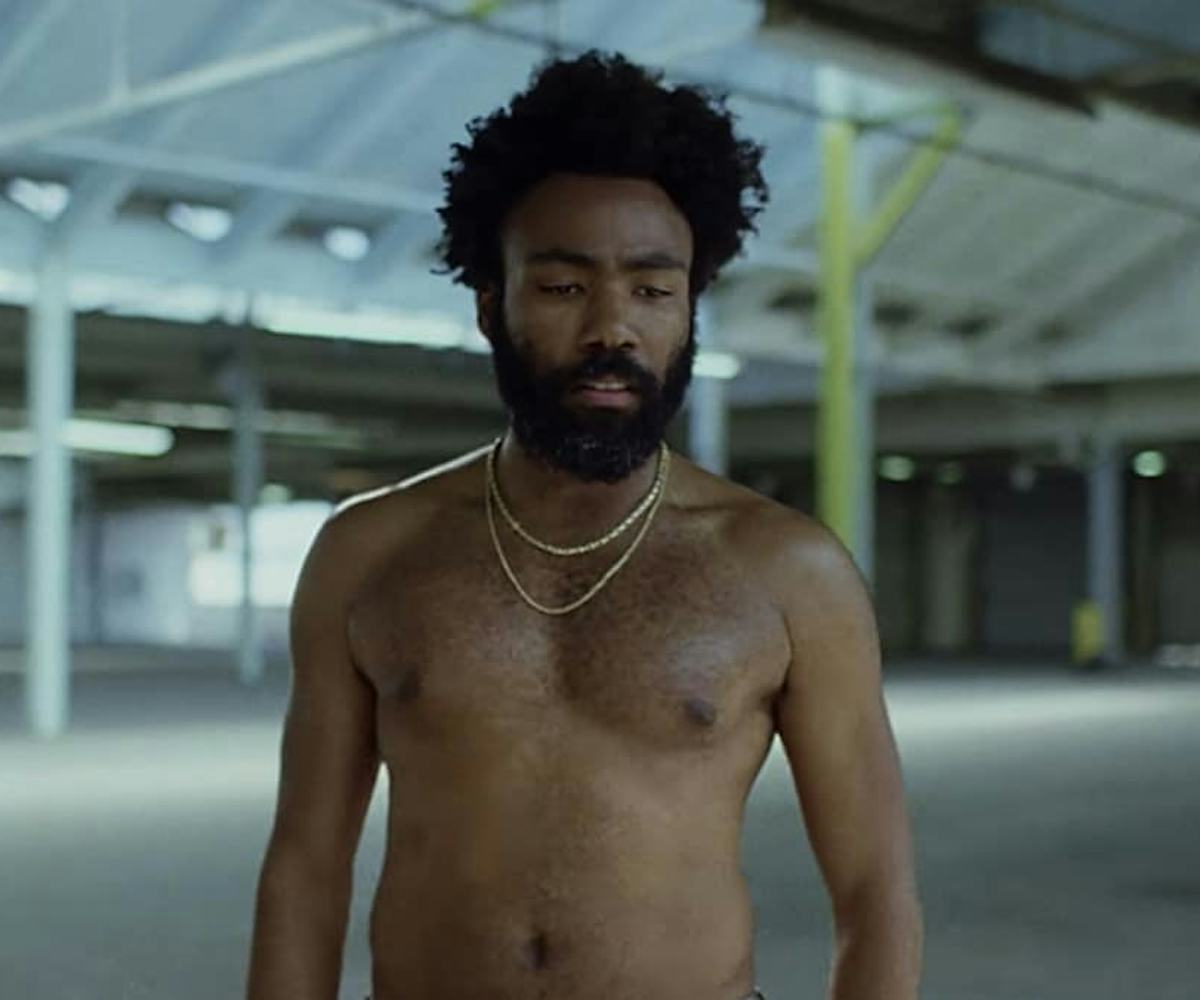 Photo via YouTube/@ChildishGambinoVEVO
Not Everyone Is Loving Childish Gambino's New "This Is America" Video
"Re-traumatizing black ppl is the key to legibility as a high artist. It was not for us."
Over the weekend, Donald Glover kicked off intense online discourse after debuting the video for his new Childish Gambino song, "This Is America."
Lauded with critical praise, Glover's video soon led to extensive deconstructions of the track's underlying message and themes addressing racism, gun violence, and contemporary American politics.
However, not everyone was pleased with Glover's visual choices—namely his decision to recreate the Charleston church shooting. To some, it read as an unnecessary capitalization on black trauma and triggering to the people it was supposedly made to represent. As writer Huda Hassan noted, "When you are murdering black people in your music video, with no warning, to prove a political point, I really can't help but wonder who your art is for. surely it isn't black folks." 
In an extended thread, artist and activist Melanie McCoy also spoke about the "sensationalistic" nature of the video, noting that "it is has become extremely normalized to depict Black trauma or death. In an effort, to turn some heads and be controversial, the video wasn't controversial at all."
"He actually played it SAFE, with the sacrificing and disposability of Black people," she wrote. "Because any other racial depiction would just interfere with his audience and branding."
Others were disappointed at how easily and quickly people heaped praise upon Glover for, as one person wrote, doing "the barest minimum" as a cishet man. User @MrBenibo wrote, "I really wish y'all would celebrate the actual activist and creative work of queer and trans black people. We won't ever be free, even creatively." They later added, "If you can't seeing how callously acting out dispassionate murder of black people does similar damage as seeing images of real black people dying, I can't help you."
Glover has yet to respond.