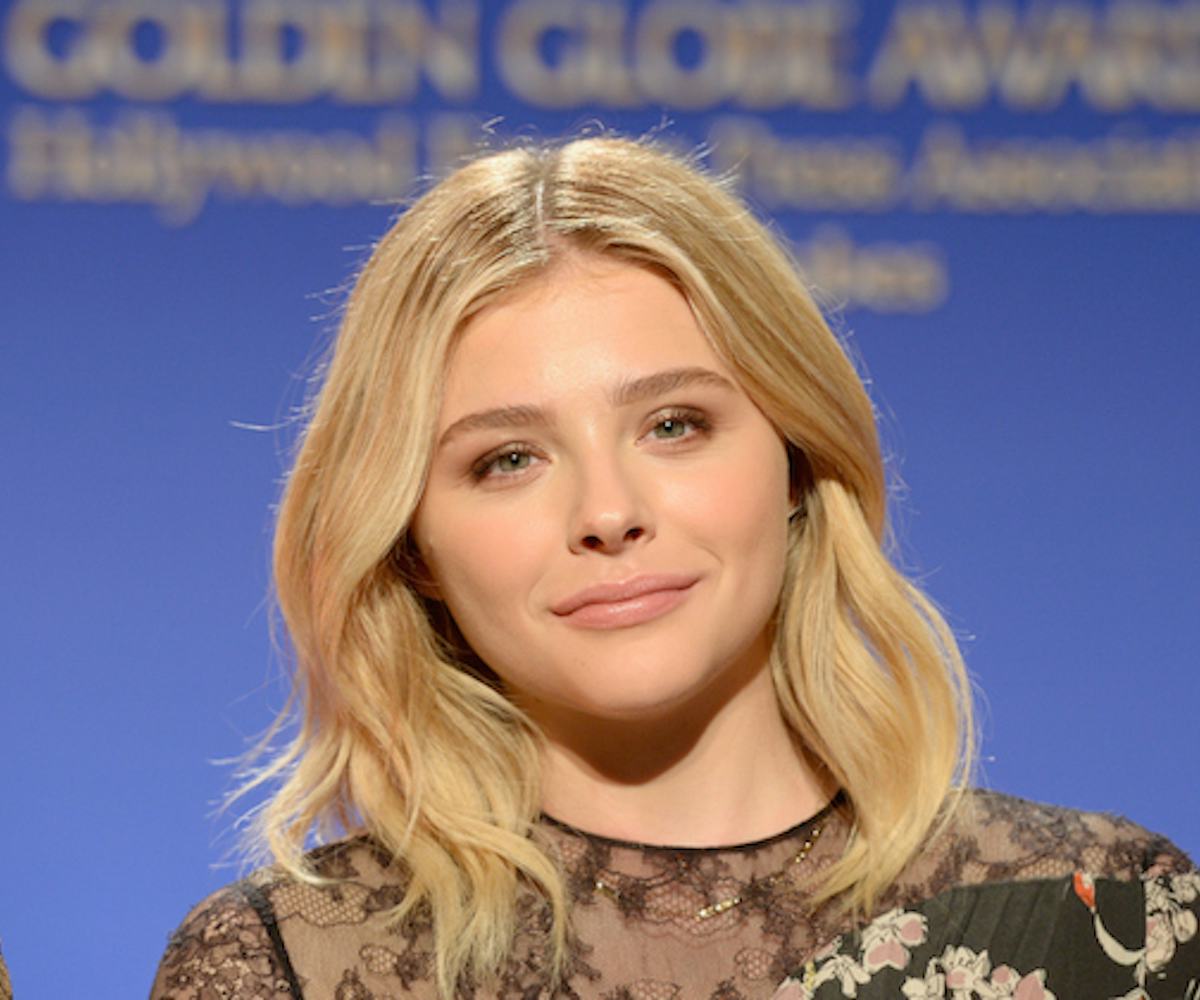 Photo via Kevork Djansezian/Getty Images
Chloë Grace Moretz Points Out The Real Problem With Miss Universe
and it ain't steve harvey
We all know what went down at this year's Miss Universe pageant. On top of selecting Steve Harvey as host—a totally inappropriate choice given his regressive, MRA-ish feelings on women—the guy actually went and named the wrong winner, wrecking spirits and causing the Internet to explode with criticism and conspiracy theories. Not good.
But now that the whole fracas is dying down, we've been treated with a little perspective from one of our heroes—and this month's NYLON cover star—the young, whip-smart Chloë Grace Moretz.
While watching the Miss Universe pageant on Sunday, Moretz did a little live Tweeting (and a little live criticizing) of the pageant and, well, we'll just let her handle this part:
While criticizing beauty pageants as regressive and sexist isn't anything new, it is interesting to hear those points coming from someone so young who has also been really, really good at summing up the feelings and positions of her age group. 
CGM has been a awesome bellwether for her generation (we certainly go to her for wisdom and gut checks), so if she's this vocal about the very idea of pageants, we can only hope that the celebs and young women coming up under her will be even less enthused by the whole concept. It's a good sign and a good reminder that, entertaining flubs or not, Miss Universe either needs to be changed or simply discarded. Props, CGM!