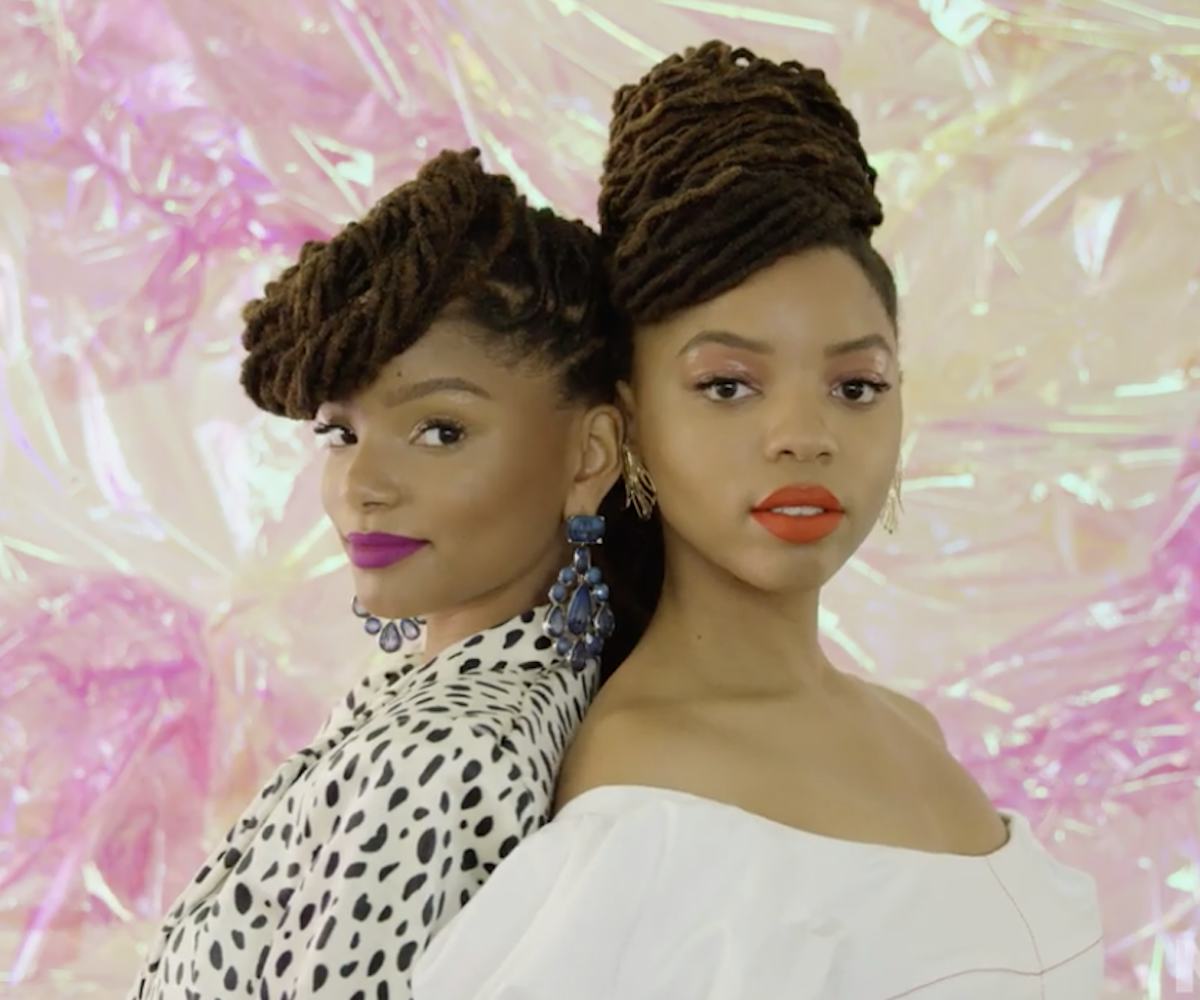 Chloe x Halle On How The Current Political Climate Affects Their Music
Go behind the scenes with our April cover stars
Chloe and Halle Bailey, better known by their stage name Chloe x Halle, are doing alright. The young sisters have already done what most dream of doing their entire lives: appeared on the beloved TV show grown-ish, released three successful music projects, and are mentored by the world's biggest star: Beyoncé.
Yet despite all their success, our April cover stars revealed that, sometimes, the general turmoil of our political climate gets to them.
"With everything going on in the world today, sometimes it feels that us as the youth, it's a lot of weight on our shoulders," Halle says. "But it's exciting because we get to use our art as an outlet and as a way for us to scream out our emotions and our feelings to the world." 
"We put our hearts into [The Kids Are Alright]," adds Chloe. "From the production to the lyrics to the melodies to the background recordings, and just seeing it come to life... the moment we finished it, we boo-hoo cried."
Get caught up with the artists in our behind-the-scenes clip, and read their cover story, here. 
Credits:
Producer: Maura Gaughan
Camera: Zach Xanders
Editor: Madeline Stedman
Colorist: Alex Gilwit
Studio: FD Studio LA