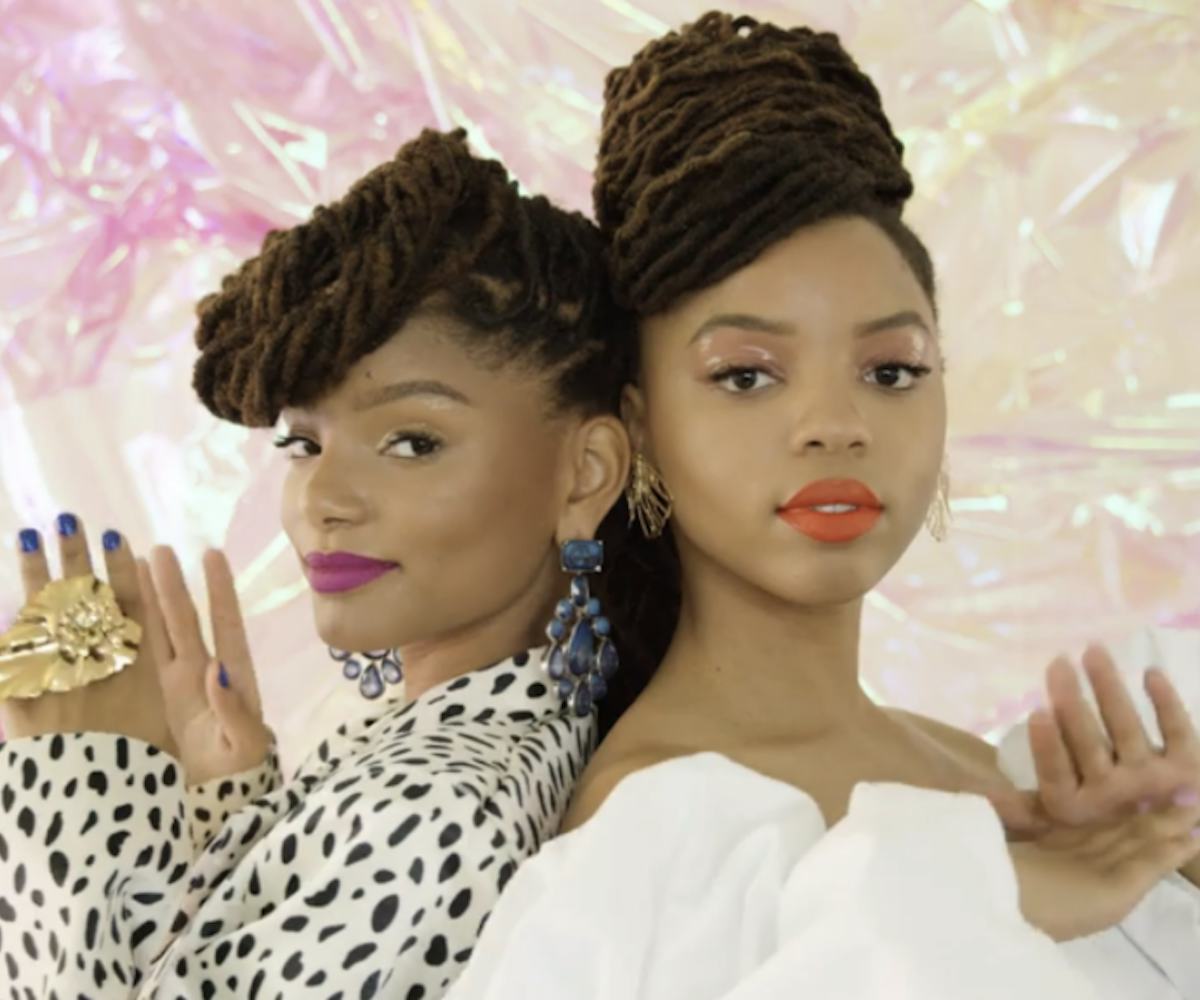 Chloe x Halle Break Down The Meaning Behind 'The Kids Are Alright'
"There's themes of empowerment"
Our April cover stars, Chloe x Halle, released their debut album, The Kids Are Alright, last month. Since the release, the sisters have been receiving praise due to the debut's ethereal sound and universal lyrics. And, lucky for us, the girls revealed some of the songs' meanings while on set for their cover shoot.
"There's a song on our album called 'Hi Lo,' and it's definitely tackling insecurities with telling yourself that 'I don't need validation from anyone, I'm perfect just the way I am,'" they tell us:
And then, there's themes of empowerment as young women, like a song called "Warrior," that was just featured in the Disney movie A Wrinkle In Time, which we were really happy about. The song was really us speaking to ourselves, like, 'I can be a warrior, yes I am a warrior'—we're powerful. There's even a song on there called "Everywhere," where it's just a simple line in the hook that just says, 'I got money everywhere.' You can have wealth in any area of your life, and when you repeat that, sort-of like a mantra, you're speaking it into existence.
Get caught up with the sisters, below.
Credits:
Producer: Maura Gaughan
Camera: Zach Xanders
Editor: Madeline Stedman
Colorist: Alex Gilwit
Studio: FD Studio LA