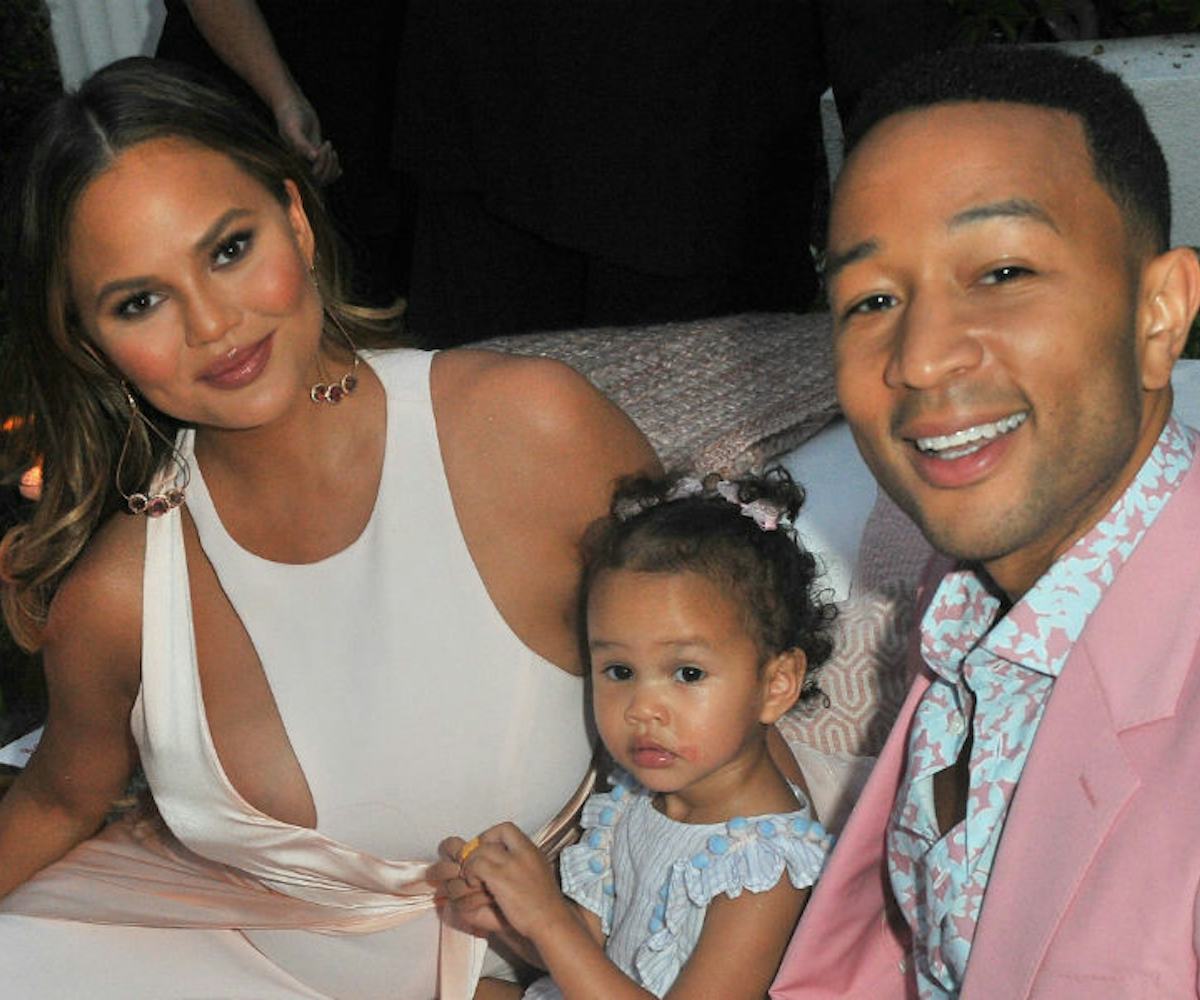 Photo by Jerod Harris/Getty Images for Airbnb.
Chrissy Teigen Wrote The Most Heartfelt Note About 'Crazy Rich Asians'
She reflected on its importance and how it warmed her heart to see Luna's reaction to it
Chrissy Teigen wrote an emotional and moving tribute to Crazy Rich Asians this weekend.
After watching the highly successful movie with her husband John Legend and two-year-old daughter Luna, Teigen wrote on her Instagram: "The feeling I got during the credits, watching John dance with my little black asian mashup baby bear luna tunes, was a feeling I haven't had at the end of any other movies." One moment that she says made her emotional was when Luna saw Constance Wu's mother on the screen and yelled, "Yāy!" which means "grandma" in Thai. "It was something that simple that made my heart just... warm," she wrote. "That made me happy."
As someone who has grown up in a "confusing Asian-American upbringing," Teigen says she found it especially relatable. She reflected on just how important telling diverse stories like this one is, writing: 
You never know how much you miss being represented on screen until you actually see what it's like to be represented. And represented by all different types of characters with all different types of personalities, just like any other great movie. 
Outside of all of that, she also just loved that it was "colorful, fun, and big as fuck."
Read Teigen's full message below and swipe to the third post for a daddy-daughter dance that will make your heart flutter.