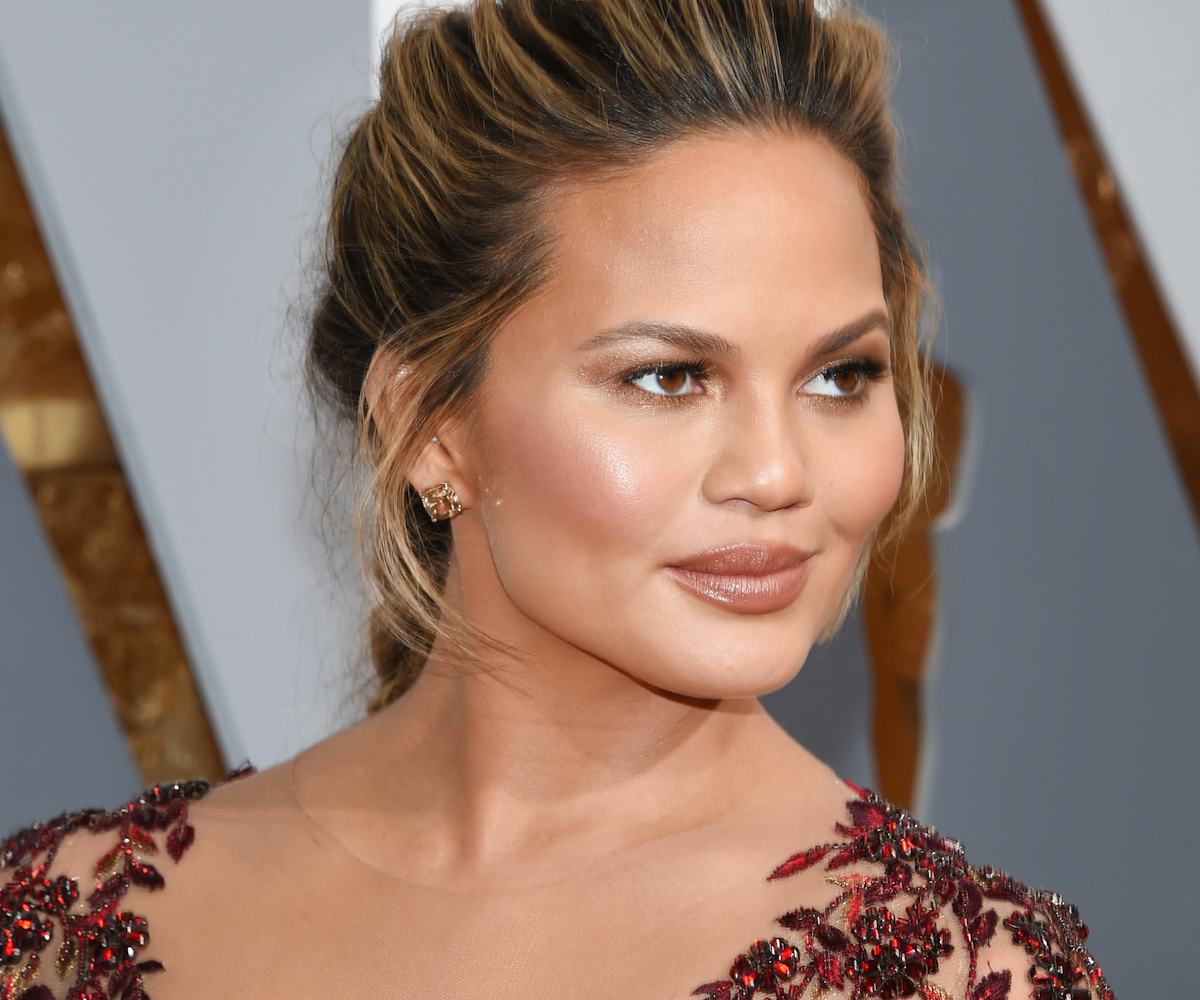 Photo by Ethan Miller/Getty images.
Is Chrissy Teigen's Pregnancy A Hoax?
some conspiracy theorists seem to think so
Is Chrissy Teigen really pregnant? That's the question some online skeptics are asking after the very pregnant supermodel tweeted that she's been planning her April Fool's joke for months. "All the smarties know to start fuckin with people now for a successful April fool. Hell I started months ago," Tiegen wrote Monday. 
The theory is incredibly far-fetched, especially after the Kardashians flooded social media over the weekend with images from Tiegen's lavish baby shower. That means that they would have to have been in on the joke as well, which seems highly unlikely. Tiegen also poured her heart out after the shower about how much she loves her friends and family, and how ready she is to become a mother. 
"i've officially had more showers than i've attended. i have the greatest friends on this entire planet. she's so lucky, it's actually unfair," Tiegen wrote. 
So with that, we're officially ruling out the possibility that Tiegen's pregnancy is a hoax, because no one is that diabolical. That begs the question: What does she have planned? Is her real name actually Tiegen Chrissy? Is LL Cool J the father of her unborn child? Is she voting for Donald Trump?
Unfortunately, we'll have to wait until Friday to find out.