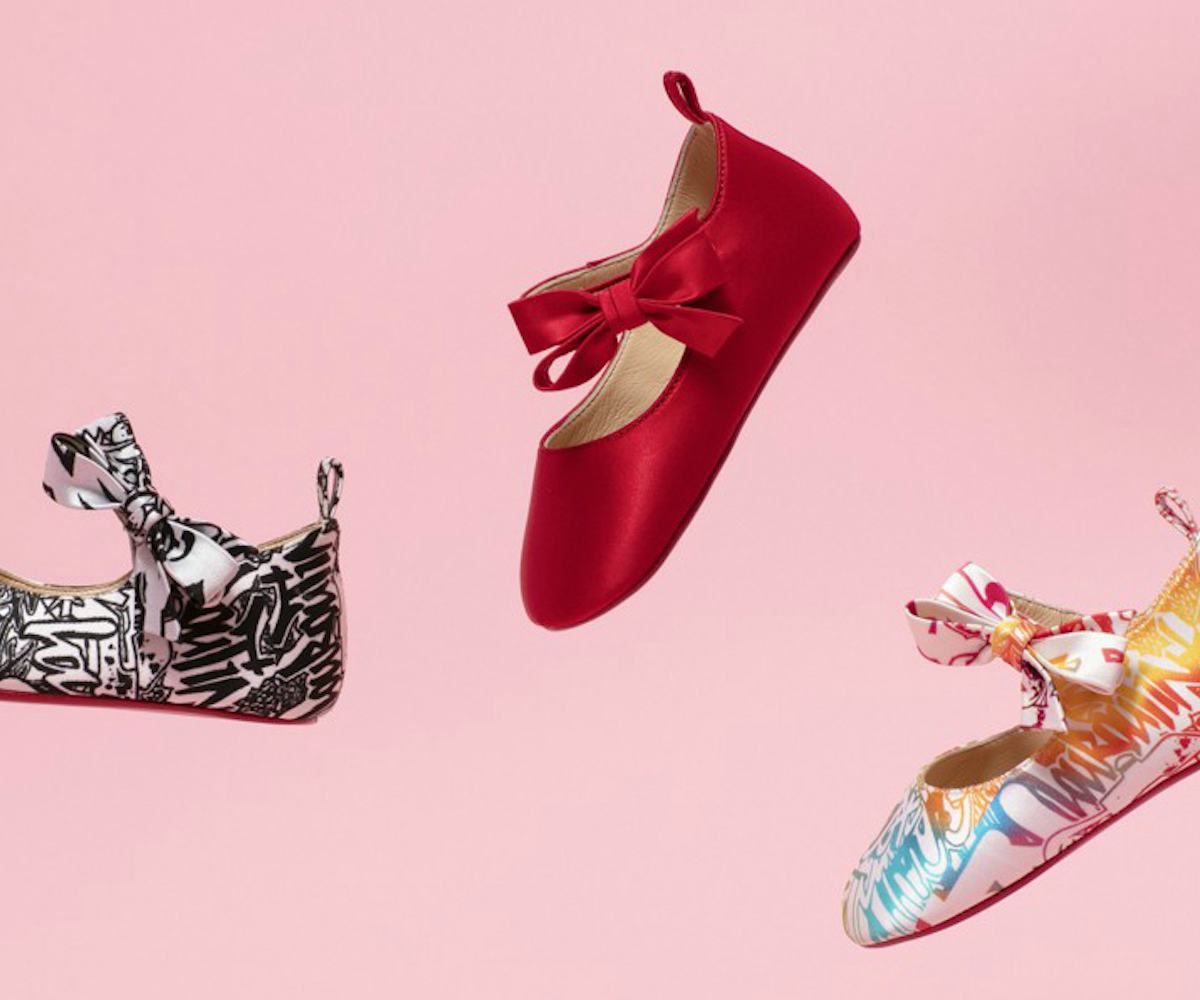 Photo via Christian Louboutin
There Are New Baby Shoes For The 1 Percent
For sale: baby shoes, never worn, red bottoms
Christian Louboutin just answered the prayers of the moms of the 1 percent: baby shoes. Now, for the ultimate mommy-and-me matching outfit, they can finish off the look with teeny red bottoms for their kin.
Have a bougie mom-to-be you just can't quite figure out the perfect Christmas gift for? For only $250, you can buy their little bundle of joy a pair of kicks they will grow out of in only a few weeks. These shoes are limited to 600 pairs, so act fast. Only one size is available, which according to a press release, will fit a baby from around six to nine months of age.
This collection comes after the success of Louboutin's collaboration with Gwyneth Paltrow and Goop last year. Unfortunately, Louboutin didn't keep the killer collection name—Loubibaby—but did stick with the Mary Jane style and bow detail. The designer told Vogue, "I love the idea of transposing the proportions of women's shoe detailing onto a baby shoe." He added, "That's how I worked on the bow pattern. I wanted to give it a Walt Disney cartoon–type look which parents, including myself, usually fall in love with."
Check out the three new designs, below, and head over to Christian Louboutin to grab something for the elite youngster in your life.