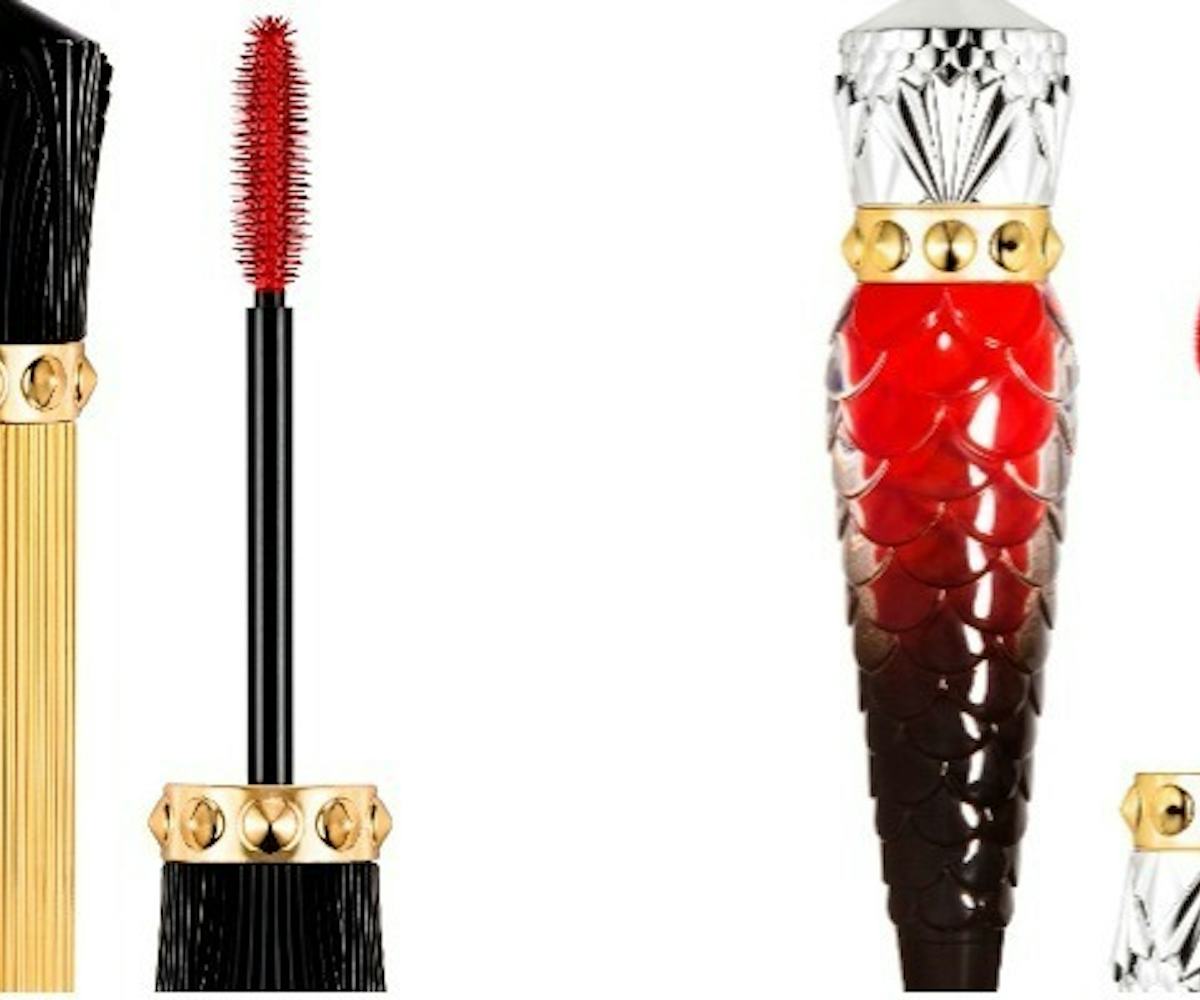 photo courtesy of christian louboutin
Christian Louboutin Is Now Making Red Mascara
Valentine's Day is only two weeks away, which means you and everyone you know are probably starting to look for the perfect gift to give (or receive, or gift yourself). And what better gift than two new beauty launches from Christian Louboutin?
The brand just announced that its popular Les Yeux Noirs Amplifying Lacquer mascara will soon be available in a rich red hue, so you can, you know, match your coveted heels to your lashes. In addition to this new mascara shade, the brand will also be launching the Loubibelle Lip Beauty Oil, a sheer, red-tinted oil that will make your lips look flushed and oh so kissable. And if you're a fan of multipurpose products, the lip oil can also double as a cheek flush.
The products will be part of the brand's expanding Rouge Louboutin collection, which already features stiletto-inspired nail polishes, various lip colors, eye products, and fragrances. 
The new products start at $70 and will be available on February 7, just a week shy of Valentine's Day.