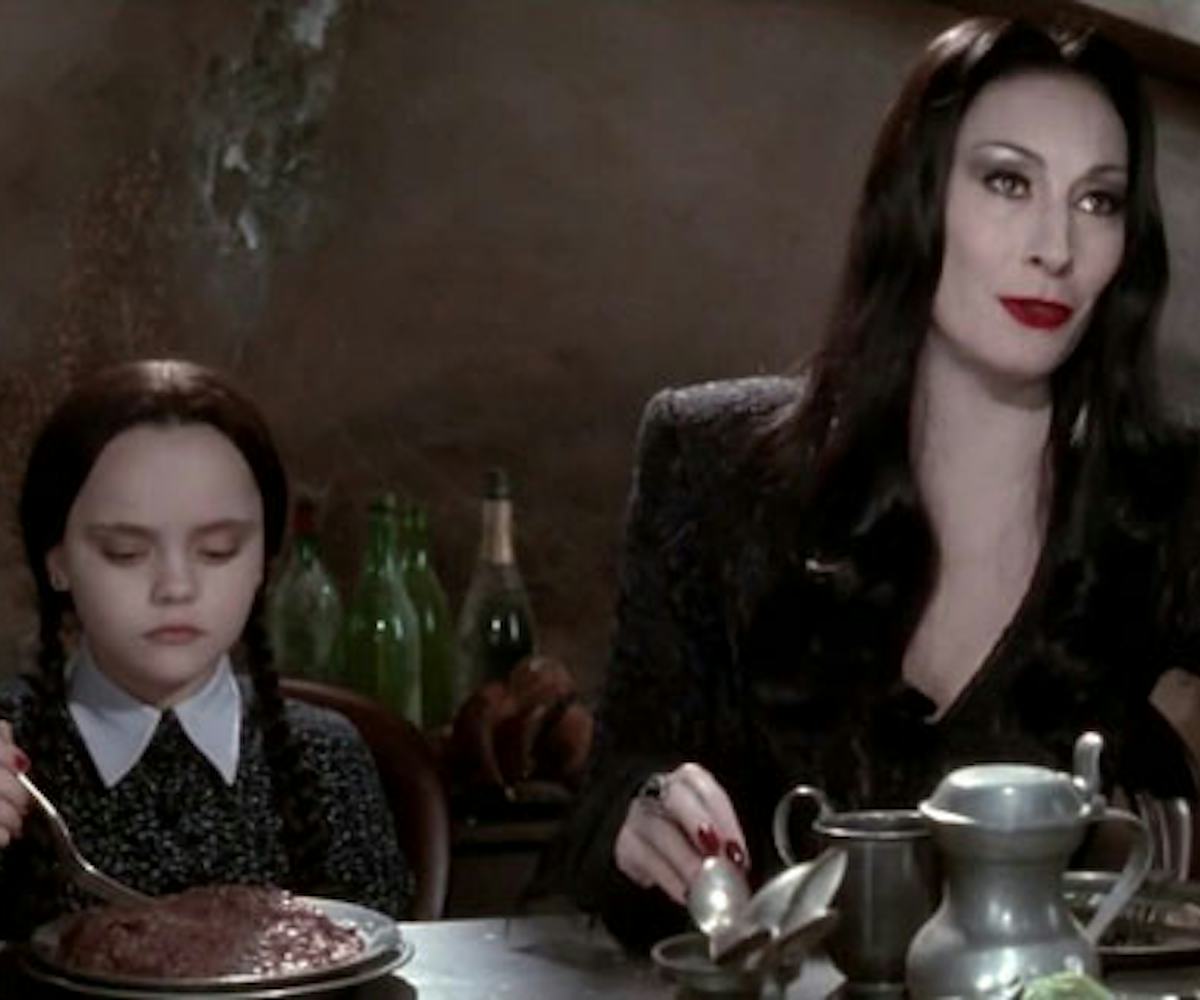 Photo via Paramount Pictures
see christina ricci dressed as morticia addams
2015 has undeniably been the year of film reboots and sequels. From Jurassic World to the recently confirmed Beetlejuice 2, if you were a '80s or '90s kid, chances are at least one of your favorite films already has or will hit the theaters again soon, whether you like it or not.
Yesterday, the internet collectively freaked out and started buzzing at the possibility of a new Addams Family film after an image of Christina Ricci dressed as Morticia Addams—the family's matriarch—surfaced. Instead of looking kooky or spooky, Ricci—who starred as Wednesday Addams, Morticia's daughter, and the last minute go-to Halloween costume for girls everywhere—is a goth girl grown up and a straight up babe in sleek, low-cut dress.
photo via thecreaturesenchantment.tumblr.com
Unfortunately, the image—which first surfaced on Tumblr— turned out to be fake and was the artistry of an Addams Family superfan who photoshopped Ricci's face onto a promo image of Anjelica Huston as Morticia from the original '90s film. (And also decided that Huston's dress was too conservative and updated it by adding the plunging neckline.)
photo courtesy of paramount pictures
Real or fake, the image of Ricci has given us another sequel to dream about that we never knew we wanted, but are hoping will one day come true.
(via Yahoo News)