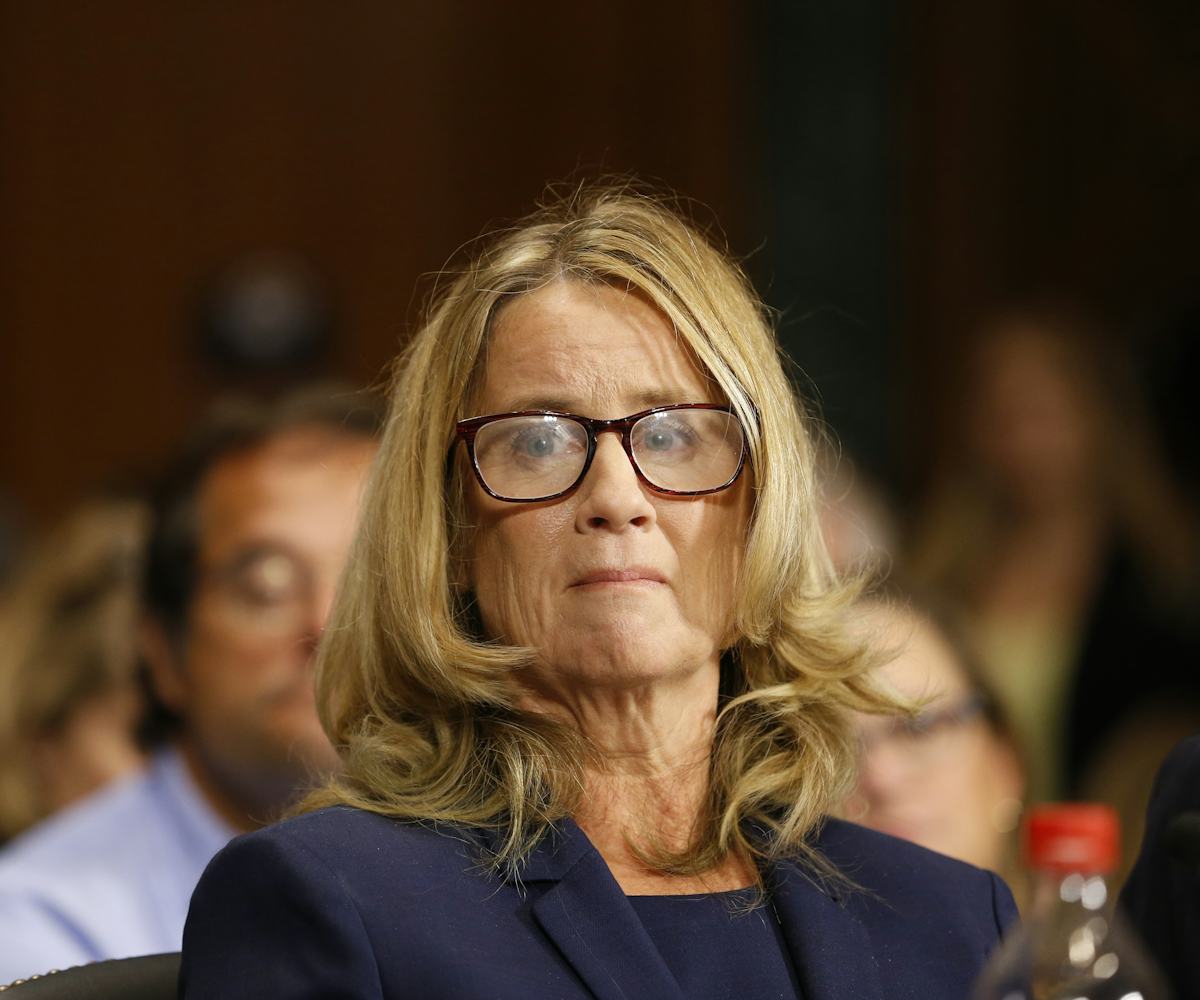 Photo By Michael Reynolds-Pool/Getty Images
Christine Blasey Ford's Testimony Was Graffitied On The Yale Campus
As retaliation against Kavanaugh's confirmation
On Monday, quotes from Dr. Christine Blasey Ford's testimony last month, regarding her alleged sexual assault at the hands of new Supreme Court Justice Brett Kavanaugh, were graffitied around Yale University's New Haven campus.
The graffiti was first spotted on the Yale Law campus, where Kavanaugh earned his degree. At the entrance to the Sterling Law building, the words "indelible in the hippocampus is the laughter" were spray-painted at the building's entrance; Ford said these words in response to the question of what she remembers most about her assault. 
The Huffington Post reports that this instance of graffiti was washed off, but more quotes were later graffitied around campus. Some of the quotes include, "I have had to relive my trauma in front of the entire world," and, "I thought that Brett was accidentally going to kill me."
Yale Law student Laurel Raymond told the Huffington Post that since the Kavanaugh hearings, the walls of the law school "have been papered with fliers that people have filled out with why they're 'demanding better:' better from the judiciary, better from [Yale Law School], better from our leaders, better for survivors." But, she says, the graffiti is different: "Something about the permanence of paint speaks to how deeply betrayed and disappointed people feel."
Yale University has yet to comment on the graffiti.