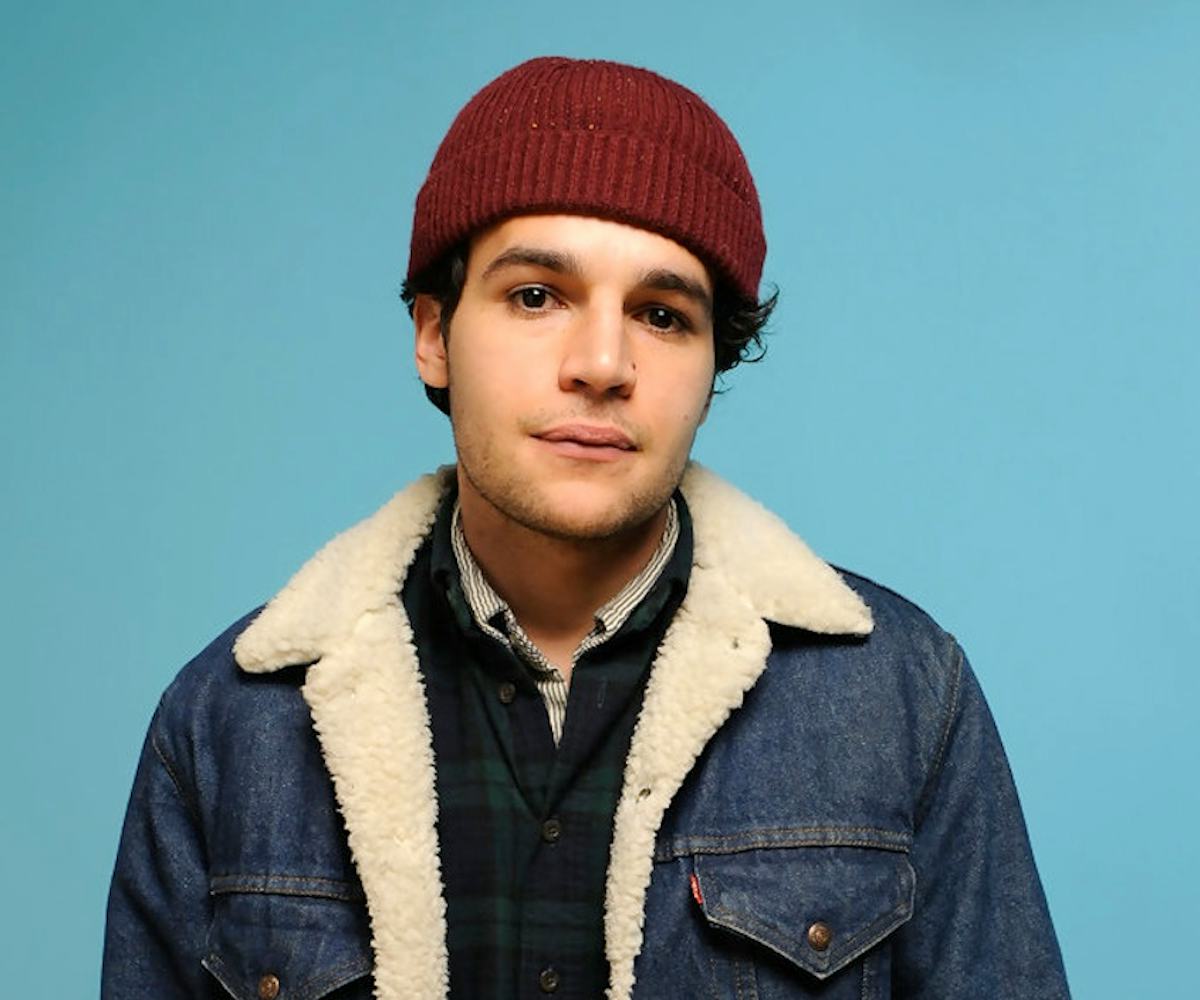 after charlie
our dream roles for ex-girls star christopher abbott.
Christopher Abbott surprised lots of people (ourselves included) when he departed Girls after last season. After all, Charlie was at his peak-- after two years of playing the shy pushover, he'd finally gotten the girl, the respect, and the random-but-awesome startup success. The reasons for leaving his onscreen alter-ego Charlie have been unclear ever since, but now we've got the true explanation from Abbott himself. 
According to his interview in The New York Times, the actor is looking for something more relatable. 
"The world that Lena wrote was very real, especially in New York...But it wasn't as relatable for me on a personal level. It's not that I only like to play roles I know to a T, but there's something satisfying about playing parts where you really relate to the characters."
Major props to Abbott for staying strong to his vision. But considering his play "Where We're Born" closes this week and he just has one completed movie on his IMDB page, where will we see him next?! Fingers crossed it's back on the small screen....
We've brainstormed our dream TV roles for Christopher Abbott below. Check them out, and tell us yours here! 
Mad Men: 
as the new copywriter.
Mad Men
fans are familiar with the young, creepy Bob Benson, played by James Wolk, but with Don on a leave, there's room for another young gun to rise up through the creative ranks at SCDP. 
Parks and Recreation: 
as the Rob Lowe replacement.
Does replacing Rob Lowe on an NBC comedy count as a meaty role? God, we hope so.
House of Cards: 
as a new editor at Slugline.
Of course a writer at a Washington D.C. political blog would be preppy-scruffy. Just wait until Zoe Barnes--or, even better, Frank Underwood--lays eyes on him.
Boardwalk Empire:
as a Prohibition Era hustler.
We can see him with slicked-back hair and a three-piece suit.
New Girl
: as the guy who gets between Jess and Nick.
Because you didn't think that the TV world's new Jim and Pam would have it easy, did you?
The Newsroom: 
as a DC correspondent. 
They're in need of some new blood, and he could be the new Jim. 
VEEP: 
as Selina's new hire.
His brooding sensibility will be the perfect contrast to Selina's crew of fast-talking smart alecks. Plus, it's just in time for her Presidential campaign (shh...don't tell Gary!). 
Orange Is The New Black: 
as the new prison guard.
OMG, what if he replaced Pornstache?! 
Downton Abbey prequel:
as a young Robert Crawley 
Not much is known yet about this American spin-off, but this could definitely be the highbrow drama he's looking for.