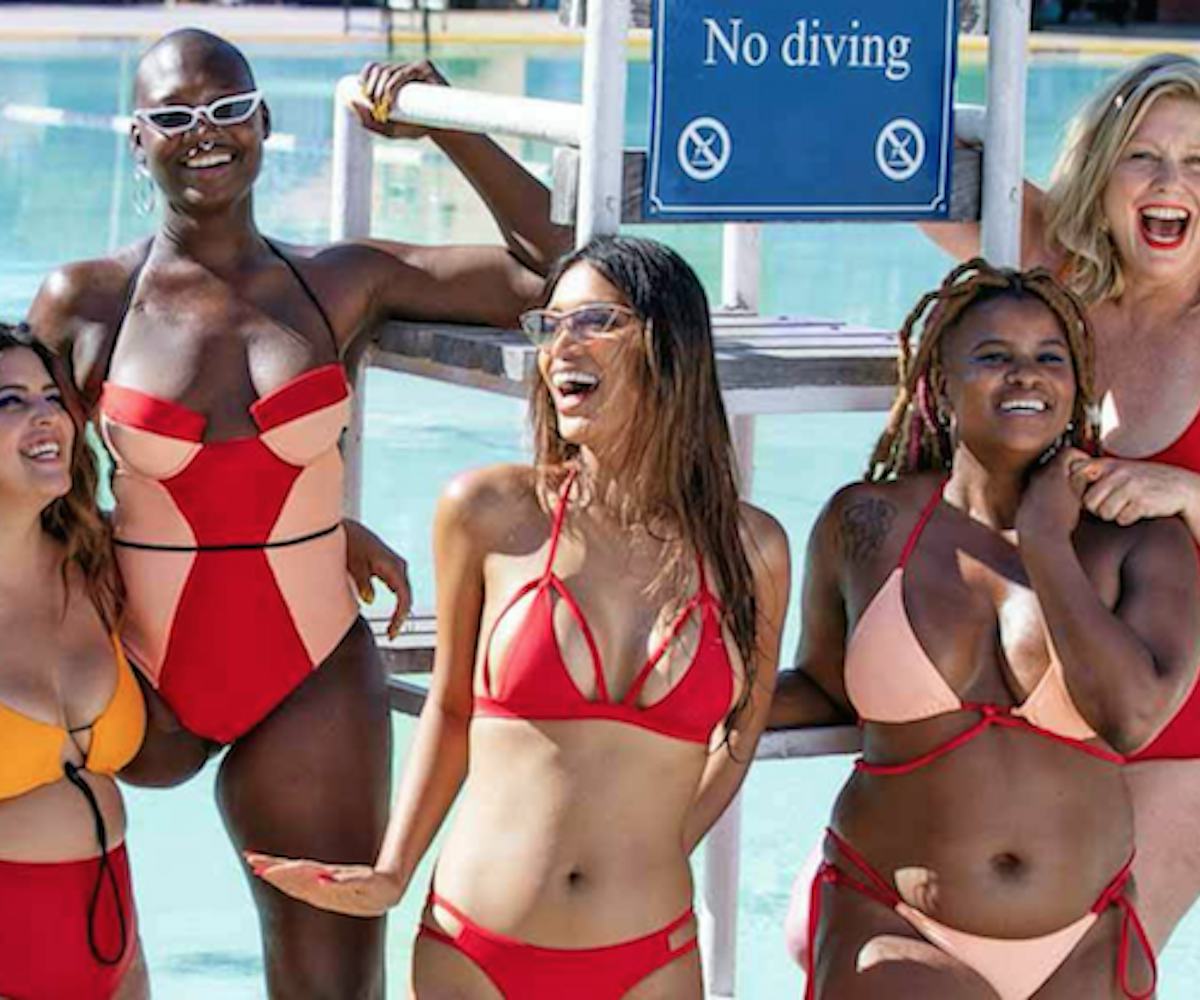 Photo by Anastasia Garcia via Chromat
Chromat Just Made 10 Pool Rules For Its New Body Positive Campaign
"Body policing prohibited"
One of the many reasons we adore Chromat—aside from the bold and bright swim and athleisure—is for its mission to prove poolside fashion is for everyone. The inclusive brand has shown us, time and time again, that anyone can feel confident while in a swimsuit.
For its latest campaign, the brand rewrote the classic "pool rules," to welcome any and all "imperfections."
Featuring an all-star cast of diverse models—including Denise Bidot, Mama Cax, and Erika Hart—this new campaign calls on all of us to celebrate cellulite and embrace scars and stretch marks. It asks us to respect preferred pronouns, shames food-shaming, and calls for "unrestricted" LGBTQ+ PDA. Much like for its runway shows, Chromat cast people of all ages, sizes, and identities, complete with cellulite, scars, stretch marks, body hair, and disabilities for this campaign. And if you happened to catch the bags of Cheetos on the New York Fashion Week runway last February, know that those made their way into the campaign, too.
"My fellow models and I all felt free, like we were a part of something that will not only be seen but also heard: there's a voice behind these images," Denise Bidot wrote in an op-ed for Teen Vogue about the new campaign. "The message is clear: our bodies are where we live and therefore we need to show ourselves unconditional love from the inside out."
Amen. Check out the full campaign, below.