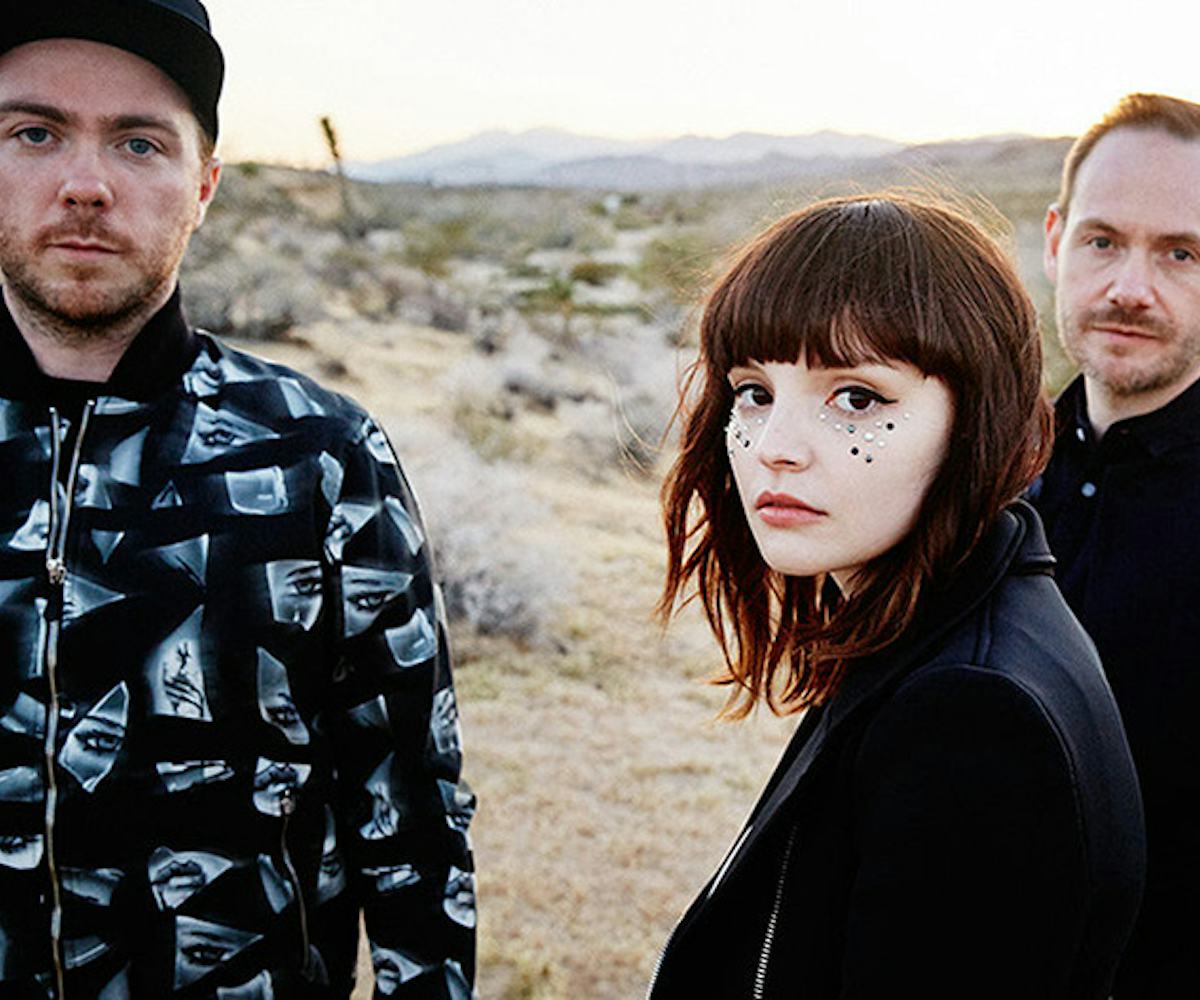 Photo: Danny Clinch.
this is what chvrches is listening to
never ending aural pleasure
Scottish synth-pop trio CHVRCHES is having a very good year. Its sophomore album is far and away from a slump, and a tour is electrifying its way across the States. You have undoubtedly heard its new material (you definitely have if you've been keeping up here), but today we're bringing you something different: a playlist curated by the group—a.k.a. the music that's filling the ears of the creators behind the music currently filling yours.
Hosted by Rdio, one of the world's largest music streaming platforms, CHVRCHES' 10-song playlist is riddled with Every Open Eye-isms. Listening to Depeche Mode's "Enjoy The Silence" brings to mind a few tracks off EOE. Elliott Smith and The Julie Ruin even make an appearance. It's easily one of the most down-to-earth mixes we've heard in a while. Press play and tune out below.