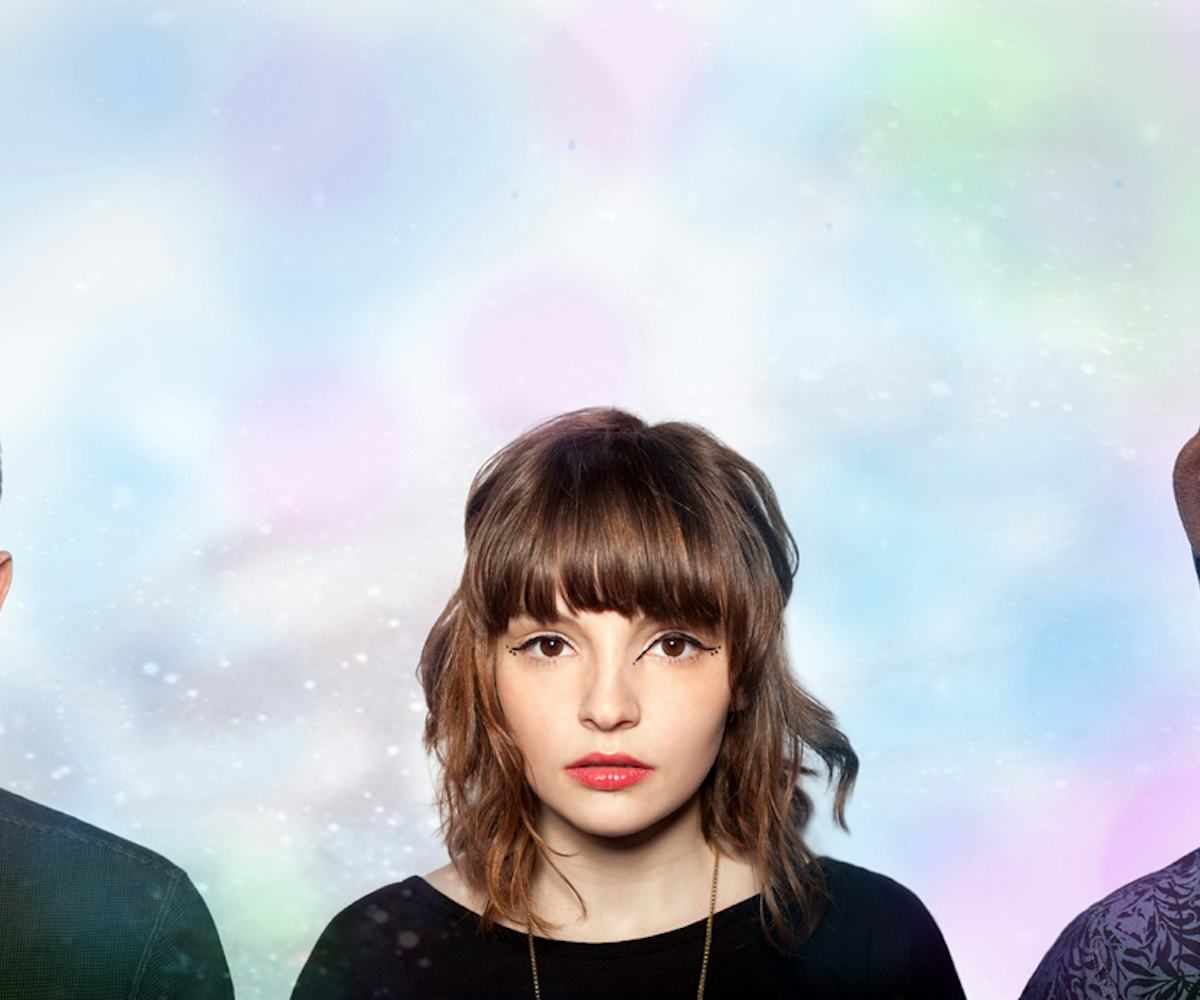 new music: chvrches x whitney houston
it's not right, but it's okay. i'm gonna make anyway.
There's not a lot of overlap between Whitney Houston and Chvrches Lauren Mayberry; one was a full-throated singer from Newark, New Jersey who put her mind-blowing voice to use in ballads and anthems, while the other is a sweetly voiced frontperson of an electro-tinged indie band based out of Glasgow.
But if there's one thing that's universal, it's the feeling of being cheated on. Which might explain Chvrches taking on Whitney Houston's 1999 classic, "It's Not Right But It's Okay."
The trio takes on the chart-topping track, giving it a bit of darker twist without turning the dance floor hit all gloomy. (And we'd be totally down with someone giving it the old remix treatment.) We even get Mayberry hitting a few of the high notes that Houston--and her amazing range--regularly delivered.
Is it an instant classic? No--but that's not stopping us from playing it on repeat.