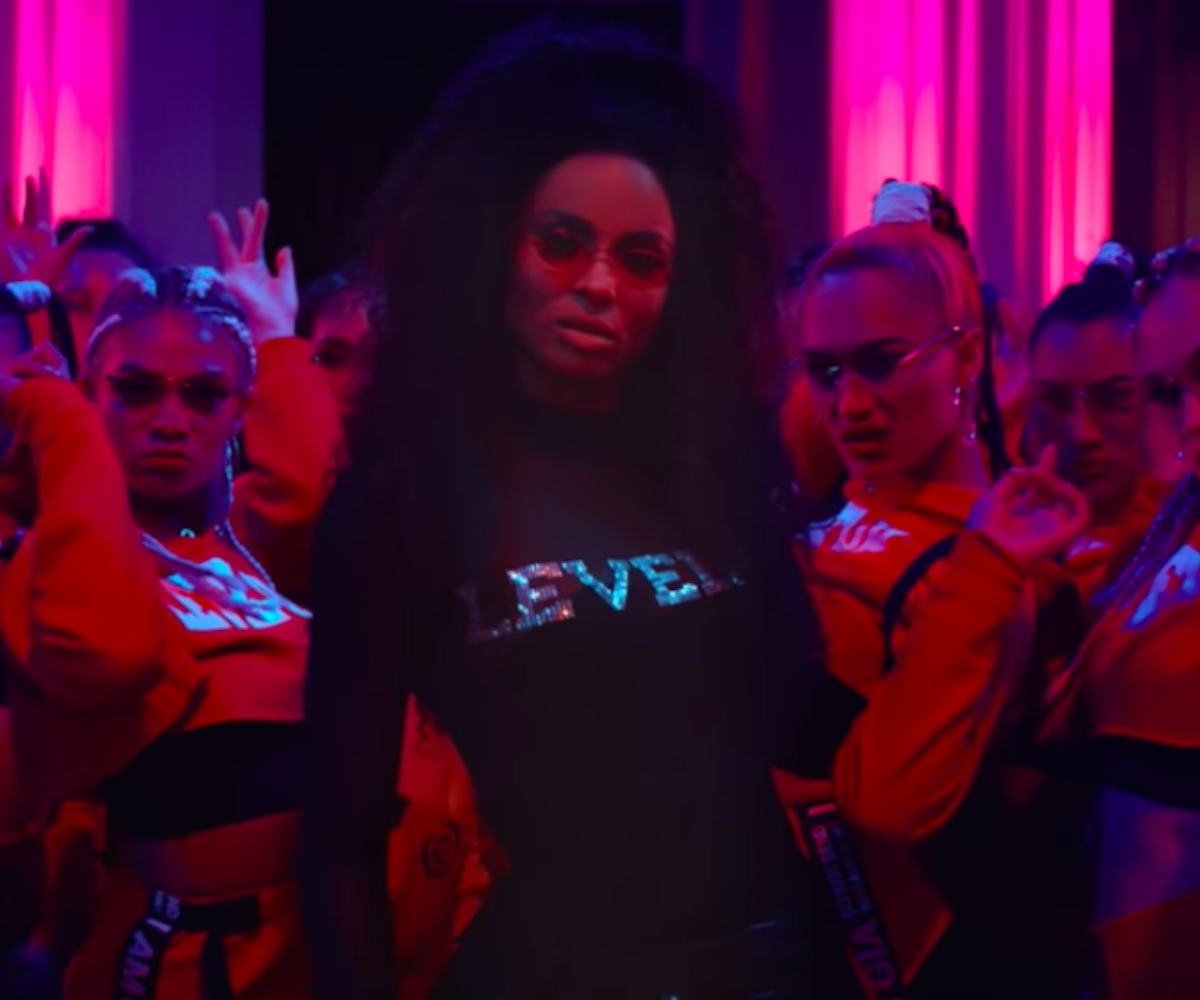 Photo Via YouTube.
Ciara Returns With New Music And Dance Moves
While you were sleeping, Ciara was making her way back onto the music scene. After a three-year hiatus (during which she was making babies, getting married, and generally living her best life), the singer has returned with a new song and video titled "Level Up."
It's a dance track through and through, which is what Ciara is best at. Her lyrics include lines like "I turned nothing to something/ My comeback on 100," while her moves, backed up by an army of dancers, are bound to be recreated by classes across the country. The video was directed and choreographed by Parris Goebel, aka Parri$.
Add "Level Up" to your workout playlist, and then actually go work out. Trust us, after watching the video, you'll want to do nothing but. In the words of Ciara: "Be your own boss, love yourself, get up and dance. Level up." 
Watch the video, below.