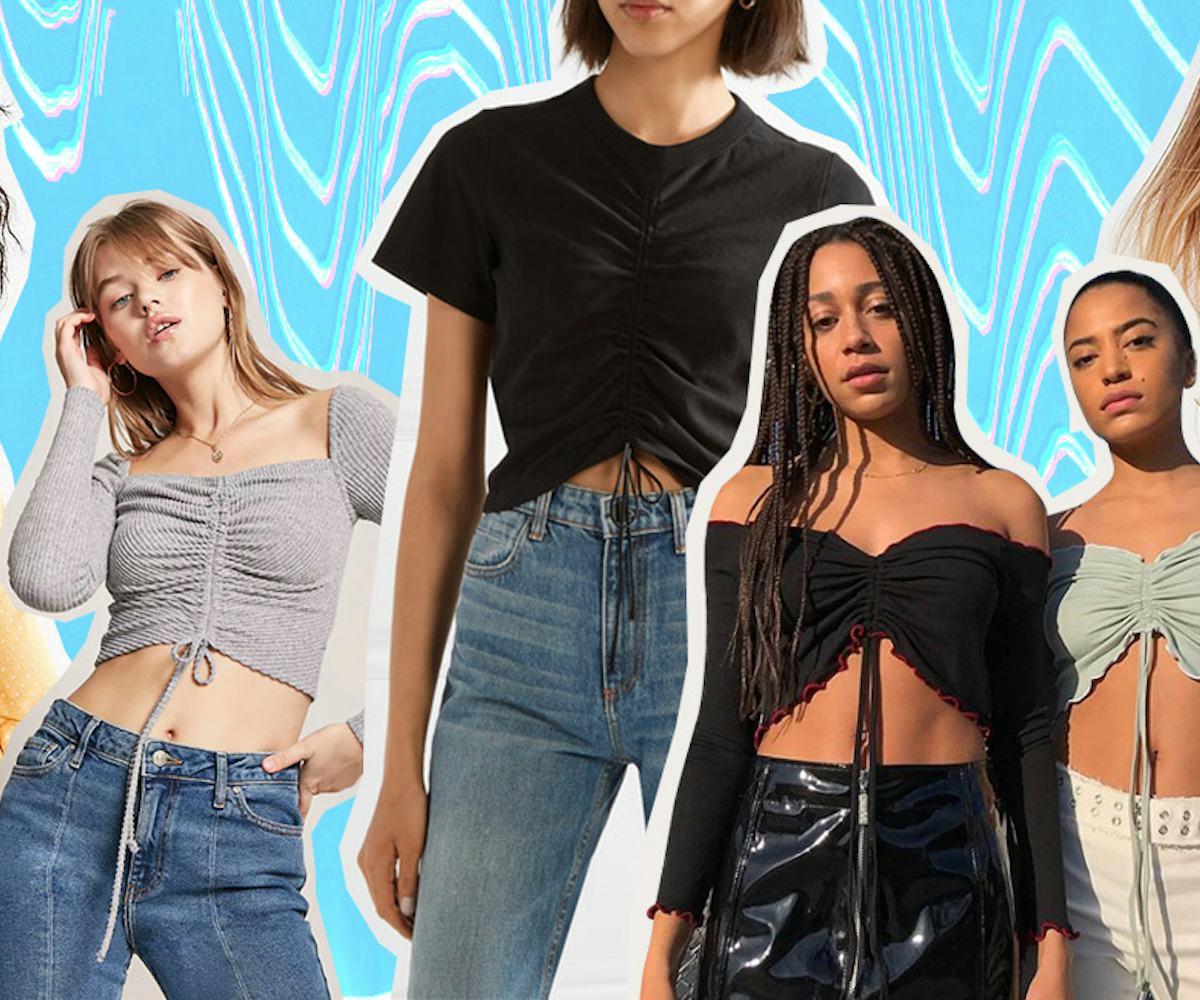 Don't Call The Cinched Top The New Cold-Shoulder Top
Even though it is everywhere this summer
A couple of weeks ago, I started noticing something. I noticed it on my coworker the day of the NYLON Pride party. I noticed it on that one influencer I follow on Instagram. I noticed it on the mannequin in the Opening Ceremony windows. I noticed it everywhere, because suddenly everyone, it seemed, had discovered a new style of shirt to wear: the cinched top.
I could say the shirt is the new cold-shoulder shirt, but that would be not exactly true. Sure, it's going to be just as popular as that trend once was, but it's also a lot more practical and a lot less prone to inspiring the kind of hate that the cold-shoulder top did. Unlike the cold-shoulder top, which requires either no bra or a strapless version, many cinched shirts are made for all cup sizes. Plus, there's lots of neckline variety: You can opt for a blouse version, the T-shirt, or even an off-the-shoulder—if you're still holding on to that trend. 
But where the shirts do have something in common is that they're showing off a very specific body part; in the case of the cinched shirt, it's the midriff. Now, this isn't a novel idea; people have been showing off the midsection of their bodies for decades. But this version allows you to play and experiment with the area. The string serves as a little set of blinds for your belly button, allowing you to show off as much or as little skin as you please. You are in control of the cinch top, and, by extension, yourself. The only remaining question is: Just how tight to you want your strings to be?